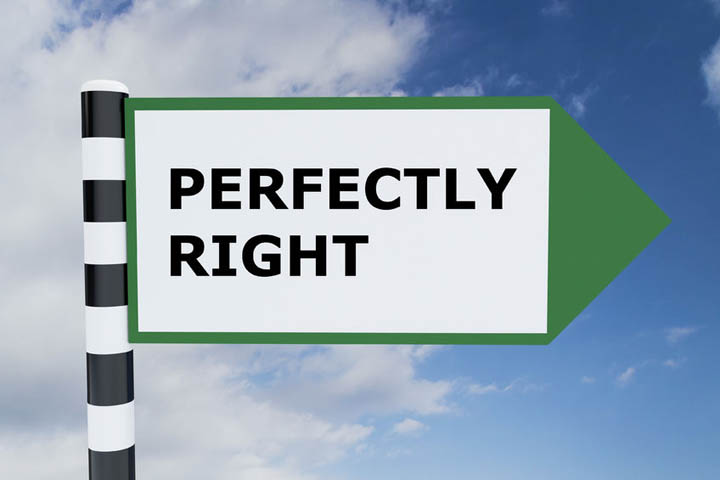 Our beautiful friend, Vera, feels like she did everything right this time, making sure that she wasn't pushing him away. But he still got distant and started pulling away!
Here's what she wrote:
I am no stranger to a guy pulling away and when I look back at every guy who did I realize what I did wrong to push them away.
This time it is different.
I met this guy online and from the moment we met I let him take the lead and act like the man. I NEVER once initiated contact, I did not come off as clingy or needy, I purposely said I had plans when I didn't just so it would look I was not available every time he wanted.
We dated for about 3 months and never slept together. I never at one point thought that he was after sex. He would always ask me out on actual dates and take me to  nice restaurants or movies. He always went out of the way to pick me up at my house and never pushed for me to let him come in. He is a doctor and still managed once a day to be in contact with me.
The holidays came and went and that is where things changed.
We went 3 weeks without seeing each other because of our schedules (I had a friend visiting from abroad) but still were in contact every day sending each other texts and updates. When we finally saw each other he was super clingy and told me he missed me when we weren't together.
He just wanted to sit on the couch and cuddle, never made me think he was just looking for a hook up. He kept saying he missed me and how he didn't want to go that long without seeing each other again.
I mirrored him and said I agree.
After this night is when things got weird. He texted me less and less and the texts were short and to the point. He stopped asking me how my day was. He went a whole week without being in contact and I never once freaked.
I know that this is a test some men do and that pulling away can be a good thing and a natural part of falling in love. He did come back but I expected him to be more excited to see me and be more attentive since I gave him the space he was basically telling me he needed.
Then the exact same behavior happened the next week.
I did extensive research online and realized that his is behavior is called hot and cold. I also was not ok with the fact that we were at the 3 month mark and we were only seeing each other once a week, not speaking on the phone or meeting each others friends/family.
My therapist has told me that when it comes to relationships I have unrealistic expectations and that this guy seemed to be a good guy who was backing up his words with his actions. I did  not feel the same since there was such a dramatic change in the behavior and I didn't want to be confused anymore.
When he went a whole week without contacting me again then popping back up asking me to dinner and a movie acting as if nothing ever happened I lost it.
I sent him a text saying if I have to pick between my dignity and a relationship I will always choose my dignity. I said I don't know what is wrong with you lately but you are not acting like the sweet attentive non game playing man I thought you were. It has been fun getting to know you these past few months and I am sure I will see you around the city sometime.
It took him 3 days to respond and when he did he apologized not for being dishonest or playing games because that was never his intent but for not being able to give me the consistent time that I deserve. He told me he really enjoyed getting to know me and that he really enjoyed the time we spent together.
I will admit that I did not meet my goal of having him come back. I thought that between me not being clingy, initiating contact, not sleeping with him and then showing him I don't need him and walking away that he would place a high value on me and realize he lost one of the good ones.
I know in the end it does not matter why he did what he did because the bottom line is he left and didn't come back.
What I don't understand is what happened??? He might not have as much time as other men being a doctor but he was able to make time for me before so I don't buy the excuse that he cant give me time.
As much as it hurts I have to assume he might have met someone else, but I don't understand how he could be so into me then be captivated by someone else. I also don't understand why it took him 3 days to respond.
This is a feeling that is all too familiar to me.
What is your advice?
I did everything correct in my opinion and feel that even though I broke up with him I am the one who lost everything. I am sure what will happen next is I will find out that he was able to commit and give time to some other girl since that is always how things work out in my life.
I have tried everything under the sun to meet someone, joining things, online dating, set ups and nothing ever seems to stick.
I am really starting to loose my faith that I will find someone.
-Vera
My Response:
Oh Vera, how I hear you.
There's nothing worse than doing things different this time around and ending up with the same end result! It's frustrating, infuriating, so confusing, and can't help but leave you right where you are – doubting if you'll ever find someone who's right for you.
We all hear you!
But I chose your letter today because it touches on exactly WHY he still disappeared, which is a question that I hear all the time.
And here's the reason why.
We can do everything different on the outside. We can read every single article about what we're supposed to do. We can read every book on the subject until we know, in theory, exactly what he needs us to do. We can spend all this time and energy until we've got the solution down to a science, but until we've taken these "correct" things and made them our own, he'll eventually see right through all these actions to who and what we really are.
I could have written your letter so many times, Vera. I thought I had it down. I was as painstakingly perfect in my research and then my actions as you were. And still, STILL, it didn't work out the way it was supposed to.
I've got two answers for you.
The first is that "supposed to" is only our version of the story. "Supposed to" is only viewed through the very limited vision that we have that never sees the future the way we would need to if we were to actually know what "supposed to" looks like. So there is another dimension to this where you need to recognize that there was a reason this didn't work out the way it was "supposed to".
I know we always like to argue that one vehemently. We always think we know better! We always feel like we can see this so much better than anyone else can, even if it's our own future self down the road.
The second answer is that we can't follow a set of rules and expect to get a completely different outcome only by following that set of rules.
We have to embrace new concepts, new ideas, new "aha" moments that come from what we're finding in our research, to find not just a set of rules, but how the ideas behind the rules speak to us.
What changes for us if we look deeper into what it means to "not be clingy"? What's behind "not initiating contact"? Why wouldn't you want to sleep with him too early? Why would you want to give him the impression you "don't need him" and can easily just "walk away"?
We need to sit with these, let them resonate with us until we have our own answers, until we feel different, until we feel inspired to change something, to make a shift in our own lives on a level that resonates deep within us.
A rule is only as good as we make it. Following someone else's prescription for what to do is only going to be successful if you make it your own. You need to allow yourself to sit with it until you see something you were never able to see before.
This is why the women whose lives are changed the most, the ones who you hear me talk about who suddenly find their guy pursuing them again, or find themselves surrounded by the attention of all kinds of men - or with all kinds of options THEY get to choose from, aren't the women who merely read and then memorize what I tell them to do.
It's the ones who sit with it, who come back for more, again and again for as long as it takes until THEY see what's behind it, until they put all my advice together and make it work for them. That's the part we always miss. And you're not alone.
That's the part I personally kept missing for years!
But when you unlock this part, Vera, everything WILL change for you, too. That's when you'll find him. And that's when he'll find you, too. He'll be there. And no, this is one that won't disappear.
I hope this helps!
Love,
Jane
Do you have any other words of encouragement or advice for our dear friend Vera? Share your thoughts with us in the comments!