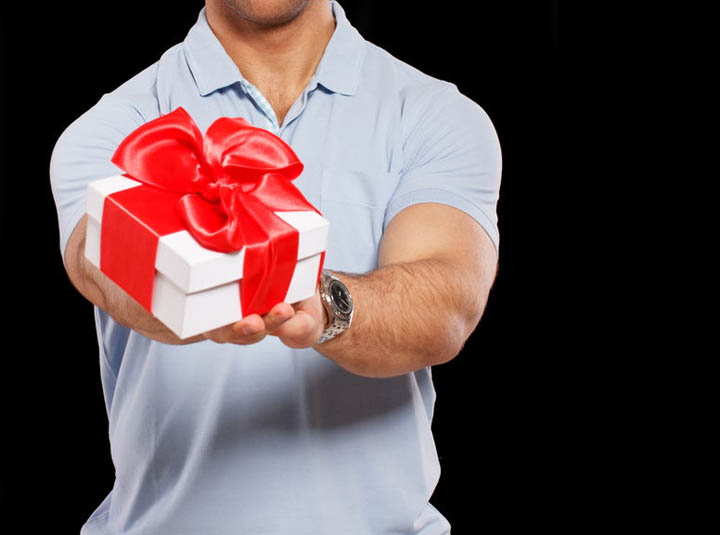 One of our beautiful readers, Kitt, is wondering if she should go for the nice guy, or if she's settling.
Here's her email:
Hi Jane. So glad I found your blog! It has given me great insight. I hope hearing from you can give me guidance. Here goes.
I was with my ex for 4.5 years.
The relationship has its ups and downs but overall one that had me alive and thinking he was the man and only one I would marry. My soulmate. We were so compatible on many levels, great sex and I love being with him.
I have always told him 3 years since I was 30 at the time on whether we would should know to take the next step or not. Of course that was a mistake but I realized he had commitment issues. 3 years came and no next step till I ended things and moved back to NY from CA.
He chased me to NY and proposed.
Only for him not to talk about our wedding or set a date six months down. I had enough and ended the engagement. He continued to pursued me and as much as I wanted to, I felt he was doing it out of loneliness. The relationship ended sour when we started talking again but he had a full on relationship with another person. He lied to me and the new girl. He wasn't cheating but it was betrayal.
I cut him off cold and it's now been a year.
Since then I met a sweet generous man and we have been dating for 6 months. I believe you need the foundation in every relationship i.e. high integrity, trust, family value, kind soul, etc. but you build from there. The sweet man has the foundation but the surface is missing.
I'm active, he's not. I love sense of humor, he lacks. He's OCD I'm not. A lot of differences but I'm growing to love him. However, I feel like my love for him is turning into more for a friend then a future husband.
My family loves him which is super important and he would be a great husband. I feel like I would lose a great man if I end our relationship but I'm missing that love that makes you feel alive.
It's not even about the sparks. Im looking for someone that challenge and motivate me. I feel like I am for him but it's not being reciprocated.
Can a relationship last in this circumstance or am I settling if I stay?  I'm torn and feel like I am being unfair to him.
- Kitt
My Response:
Dear Kitt,
Welcome! I'm so glad you reached out to me.
"Do nice guys finish last?" What a great question. The "bad boy" and the "nice guys" are such stereotypes in our culture, it's no wonder you're confused. We hear so much about how the bad boy can have any women he wants, while the nice guy is too nice. What perpetuates these stereotypes is when we buy into them without even realizing that's what we're doing!
So when the guy with the edge appears interested in us, we're flattered and more likely to return the interest because of his reputation that precedes him that's so culturally ingrained. Not necessarily because of our actual feelings towards him, but because of what he represents to us.
And along those same lines, when a nice guy is interested in us, we feel there must be something wrong with him because we don't have to do anything but be ourselves to hold his interest. Once again, because his reputation precedes him.
My advice to you, Kitt, is to remove the labels of "nice guy", or "edgy guy" or whatever else comes to mind when you're with him or thinking about him or deciding what to do with him and instead think about how you feel when you're with him.
This isn't about him measuring up to anyone else's standards except your own. What you have between the two of you has nothing to do with what anyone else thinks about you, and 5, 10, 20 years down the road, what matters more than anything else will be what can only be known between the two of you.
Look closely at the qualities you're looking for in a boyfriend/partner/husband and see how he compares. Will those be the same qualities you're going to be looking for years down the road when you're married with careers, mortgages, possibly children, etc.?
When you're looking at who he is now, will those be the same things that matter then? Is it really someone different you're looking for, or do you need to clarify more for yourself what you're looking for?
The beauty of all our relationships is that they give us a chance to clarify what it is we truly want from the one we eventually choose to settle down with. The ones like the one you experienced with the guy who you thought was your "soulmate", as well as with this one who you're not so sure about.
I could never have known those specific qualities that I needed more than anything else in my husband if I hadn't experienced both extremes of the spectrum. The guys who were never there for me emotionally in the way I so wanted them to be, as well as the ones who came so close to being everything I said I wanted on paper, and yet lacked the very qualities that became my must-haves as I refined my list along the way.
You're in this relationship for a reason, Kitt. Don't waste it!
Allow yourself to ask the big questions of yourself that produce the answers you never knew were in you. Allow yourself to see what you're meant to see, that you haven't been able to see before now.
Why him? What attracted you to him in the first place?
Was he merely a rebound, or was there something more there? There must be a reason you've been with him for the last six months. Has he simply been a cure for loneliness, or therapy to help you get over your dashed dreams with the last guy, or was there something more? Something must have kept you in the relationship, getting to know him better. Find that and you'll find more of what you're looking for.
Only you know if you're settling. Only you know if you're looking in the wrong places. Only you can answer if this is working for you. If it is on some level, explore that, and find out why. If it's not, don't be afraid to find that out to.
But do it for you, Kitt. Not because of someone else's expectation for you, or pressure on you, or because of the deeply embedded cultural beliefs that if you don't have to work for it, it can't be worth having.
Love is supposed to feel loving.
It's supposed to feel kind. It's supposed to feel caring. And most of all, it's supposed to feel "real".
If that's how it feels, then you have your answer.
Love,
Jane
Do you have any other words of advice or encouragement for our beautiful friend Kitt? Share them with us in the comments!