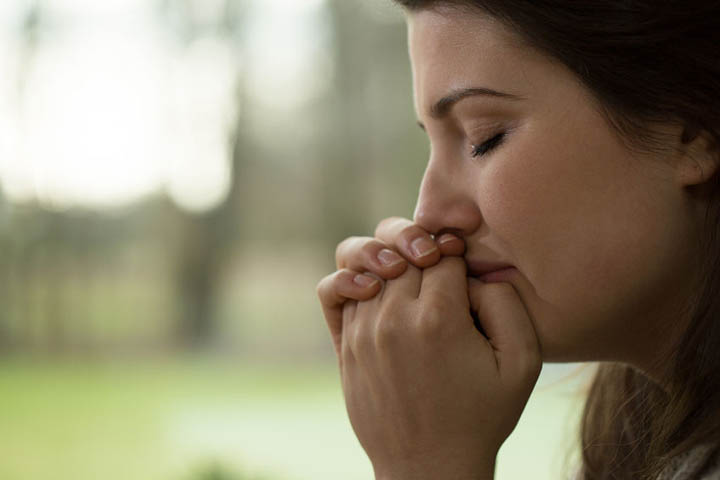 Beautiful Jillian is scared, and she needs our help.
Here's her email. It's short and to the point, but it tells the story I hear over and over again, from women who are in a place we've all been too often:
Jane,
Truly, I love him. I do. And I just can't let him go.
But I don't know what to do.
Not too long ago things were wonderful, but now he seems busy all the time. I call him, text him - nothing is working.
I'm scared it's over - please help!
-Jillian
My Response:
It's a theme I see and hear all the time in my inbox and on my calls.
I love him. I can't just let him go. But I don't know what to do.
The fear of losing him by doing the wrong thing is paralyzing. But the fear of losing him by not doing anything at all is worse.
How do you get someone back who's already gone – or almost gone, with one foot out the door? How do you get someone back?
The fear is very real. Damned if you do something, damned if you don't, it feels like there are no good answers.
Of course talking to him is the best first answer. Talking to him, telling him how you feel allows him to hear from you your truth. But if you've talked to him, and nothing about his position has changed, or if you can't talk to him because he doesn't want to and so nothing changes, what do you do then?
There are so many programs out there with advice on how to get him back. If you need to try them so you can feel like you've tried every chance in the hopes that something might work, then do what you need to do to give yourself peace of mind.
But the reality of anything that tries to get him back is that you can't manipulate someone for long. You can't pretend to be someone you're not.
I remember back in my early days making a deal with someone I couldn't bear to lose, telling him I'd change. I told him I'd do anything to make our relationship work.
But the problem was that I was talking about changing for him, changing into more of what he wanted me to be, while neglecting what that would do to who I was. Of course he didn't want that, because no man wants a women begging him, pleading him to come back, to change his mind.
He knows who he is, he knows who he isn't, and he knows the last thing he wants is to be responsible for someone bending and changing for him.
If he won't listen, if he can't hear you, don't make him worth more than you. Don't put him up so high on that pedestal that he's worth you groveling just to be made worthy by someone you think has the power to change your status, when in reality all that does is break you.
There's a reason why he's leaving, or why he's already gone. You're on two different pages. You want two different things. He's simply doing for you what you can't bring yourself to do.
The fear says what if you don't find anyone else? What if he's the last one? What if he's your last chance and you blew it by nagging or asking for more, or insisting on a commitment or refusing to settle for so much less of a relationship than you wanted?
I want you to remember this. When it's over, or when it's evaporating before your eyes, you're only going to remember the good, the fun, the amazing, the memorable. You're not going to remember all the tears you cried, the lonely nights wondering where he was, or the words he said to you that you never thought you'd hear from someone who was supposed to love you.
But you need to remember those.
Someone who loves you and is on the same page as you doesn't bail when there's something that can still be worked out. Someone who's truly compatible with you doesn't run and hide and refuse to see you because there's a friendship there as well. If there is no friendship, if there is no compatiblitly, if there is no love, then yes, this is exactly how it ends.
Close the door. On your terms. Don't get him back.
You don't want him like this. You don't want him if this is who he is.
How do you get him back? He comes back if he's ready. He comes back if he's changed. He comes back if he's who you need him to be with the work he's done on himself.
And most of all, he comes back if you don't need him to.
Otherwise, it's set up to repeat all over again. You don't want that.
Does it hurt? You bet it does. Does it feel like you'll never get over him, never find someone else to take his place? It can't not feel like that when it feels like your heart has broken like it's never been broken before.
But does it get better? Absolutely it does.
YOU get better. YOU survive. YOU become free so that someone else can find you. Someone who loves you. Someone who sees you. Someone capable of giving you what he couldn't.
That's what you want.
That's why you don't get him back. Not because you didn't do this or that. Not because you did do this or that.
Because he can't be what you need him to be and you can't be what he needs you to be.
Sure you can try. Be someone else. Pretend you can do it. Try it out for awhile and see what it gets you.
But are you happy? Is it better to be someone else? What does it do to you, to your heart, to your soul, to the very essence of you?
Try it if you have to, because I've been there, because most of us have. And most of us have tried it a time or two.
But after you've tried that, I'll be here. With arms wide open, to hold you and help wipe your tears away because I've been there, too.
And to remind you where hope comes from. Not from a sunny disposition that's always been hopeful, but from being down on that cold bathroom floor, so scared and lonely, so afraid to try again and then getting up, dusting yourself off, holding your head up high, and putting one foot in front of the other to start again.
Love,
Jane
How about you, Gorgeous? Do you have any other words of advice or encouragement for Beautiful Jillian? Share your words with her below in the comments!