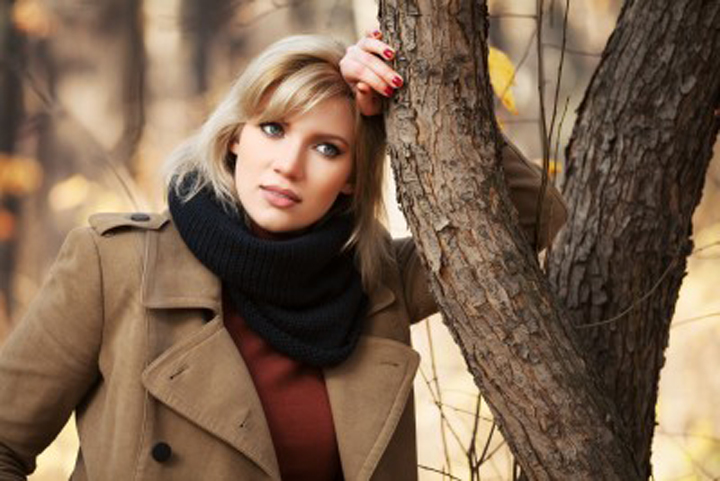 The letter this week comes from beautiful Maria, who's desperately afraid of losing her boyfriend.
Here's her letter:
My boyfriend and I haven't been together very long.
We'd known each other three years and did not like each other at all until recently. We started talking and just connected emotionally.
I was actually helping him out with another girl who was a family friend of his and who happened to like him back and it got complicated. He liked me and her at the same time and couldn't choose even after knowing we both liked him (but neither had confessed to him), when I finally decided to cut the crap and I called him and confessed my feelings.
I am a straight to the point person and I told him directly that I liked him but I was pretty sure that he liked her because he couldn't choose between us after all.
I felt like I was in the way and I told him to just ask her out already but he didn't. And the next day we talked it out and were finally on the same page and he chose me.
He told me that he connected with me more and felt that we were at this point in our feelings where others our age don't get so fast. And I agree with that.
Fast forward to now after our first love confessions.
His family planned a trip with the other girls family and they stayed at a resort for two days. He was telling me that she stayed up and watched the sunrise with him and that he's happy they "reconnected".
After that he hasn't been the same with me and he still tells me he loves me but there is a difference in the way he texts me. There is something going on with him and I know it. I even confronted him but he told me that it's gonna be there a while and that I shouldn't worry.
He doesn't seem as happy and I feel like there is something eating him.
I love him so much and I know he does too and I want to trust him but I'm scared that his feelings for her have returned and I don't know if I am over thinking or if I shouldn't worry.
I'm so scared to lose him and I even feel sick - I can't eat or sleep properly.
Please tell me what to do.
-Maria
My Response:
I generally respond to most of your letters by reading between the lines.  In addition to responding with an answer to your question or concern, I also try to respond to what you haven't asked, but what so clearly (from my outside, objective view) is the actual underlying concern.
You may not relate to Maria's story directly, and it may seem so obvious to you what she needs to do. But there's a part in here that every one of us can relate to and it's this part I want to set the record straight on, once and for all.
The part that says "I love him so much", that "I want to trust him but I'm scared that his feelings for her have returned" and that "I don't know if I am over thinking or if I shouldn't worry".
And finally, and the most important part, because it's so telling of just how emotionally invested you've become in someone who has no place in anything you're invested in, that says "I'm so scared to lose him and I even feel sick I can't eat or sleep properly."
Maria's asked me to tell her what to do, and so, Maria, here's what you and every woman who's ever been in your shoes to the extent that you can relate to the feelings she's sharing, here's what you do:
1. You look at his actions.
How does he treat you? Does he make you feel loved? Secure?
Does he make you feel happy? Content? Stable? Grounded?
A real healthy relationship involves two people who treat each other well. No, they're not perfect and they mess up occasionally, but generally what can be said without a doubt is that they treat each other well.
If you can't say for certain he treats you well, that you feel loved, secure, happy, content, stable and grounded when you're with him, then you're with the wrong guy.
And Maria, a guy who says he chooses you but then tells you details of what he's doing with another girl while he's still saying he loves you, isn't, and I repeat, isn't a guy who's treating you well.
Maybe he wants to, but feels trapped by his parents choices, however that's not at all what I'm sensing here. These are actions speaking so much louder than words – and the words are pretty clear enough on their own!
Even if he was stuck going with her, staying up all night and watching a sunrise together is simply not appropriate. Even if nothing else happened.
2. You look at how all this is making you feel and how it's affecting you.
You know where the majority of your answers come from? Yep. Right there inside you.
By trusting yourself.
You KNOW when something's wrong. You KNOW when you're being led along. You KNOW when there's more to the story you're being told.
And how do you know?
Because it's intuitive. It's in your gut. It's right there inside you and it manifests itself by coming out in your feelings.
Strong ones.
And if we don't listen to our feelings, to the emotional know-how piece, you know what happens then? Our bodies get involved. We start feeling tired, drained, exhausted, and eventually we feel sick.
We get headaches or stomachaches. We can't eat because our stomach's tied up in knots. We can't sleep because we can't stop thinking about him and what he's doing (and what he's not doing) with us that he might be doing with someone else instead.
This isn't love. This is crazy-making!
And no, you're not crazy, but you're involved with someone who is making you feel crazy and that's the point. It's affecting you in adverse ways. This isn't healthy. This isn't good for you. This isn't in your best interest.
And no, this isn't ever EVER how love feels!
3. You ask yourself if you know beyond the shadow of a doubt that you can trust this guy
Maria, if there a single biggest thing I've learned from every relationship I've ever been in, it's that when you're with someone worth being with, someone who's actually good for you, right for you and everything else a relationship needs to be, you can trust them.
Meaning, you don't wonder where they are, you don't wonder what they're doing, you don't wonder who they're out with – and you know why you don't? Because they're honest with you! They've earned your trust.
And most of all, they have no reason to lie. Read that again, okay?
They have no reason to lie.
You know who lies? You know who you can't trust? Someone who doesn't tell you the truth or spins a story because they have something to hide and don't want you to know.
And who does that? No one you ever want to be in a relationship with.
I can't stress this enough. If you don't have trust, you don't have anything, and certainly not a relationship worth having.
I spent most of my entire single life wondering (and worrying!) if I could truly trust the men I was with and it wasn't until I met the man who became my husband that I could finally understand what it means to be able to trust someone implicitly and completely!
Trust is earned. Trust happens through consistent actions over time that back up words, that back up feelings, that back up everything!
So, Maria, when you want to trust him but you're scared his feelings for her have returned, you need more of an answer from him then "It's going to be there for awhile and you shouldn't worry".
Why shouldn't you worry? What exactly is going to be there for awhile? You deserve to know!
My biggest concern - and I have many - but the biggest one I have has to do with your words, "I'm scared to lose him". This is what triggers the ultimate red flag to me because it speaks to an imbalance of power in your relationship where you fear losing him because you don't believe you're going to have any control over it.
When we don't feel like we have any control over our relationships, it's because we don't feel like we have a say. And as long as we feel like we don't have a say, we won't.
Real love relationships happen between two equals.
You're partners. You're friends. You're lovers. And you both feel in control of what your relationship looks like and how it goes because you're equals. Don't underestimate that. It's telling when it's not there because that's when you feel scared!
I honestly don't think he knows what he wants, what he's doing or how he's affecting you. That's not an excuse, but it's an observation and something you need to think about in deciding what you are going to do here.
Nothing about him sounds ready to be in love with you. And not just you, but anyone else. Nothing about his behavior sounds like he understands what it means to choose someone.
I think you're ahead of him by a long shot, Maria, and it doesn't sound like he's in any hurry to catch up. Many guys need time to mature and it's not about you, it's about him.
You don't make someone grow up. You don't make someone mature. You don't make someone become ready for a real grown up, mature, healthy relationship with you.
They do.
Take a good, long look at what you want with him. Take a good, long look at what he's ready for. See a disconnect? That's not about you.
Look at what he is ready for. See where he gets comfortable, not where he struggles to find the words and says things that don't make sense and don't provide any clarity to you. That's where he's at.
Are you there? It doesn't sound like you are and it doesn't sound like you can be pretend you are without your own truth coming out.
Right now, make this about you.
What do you need? How do we get you eating again, sleeping again, not feeling sick and scared? Look there, Maria.
What you've described is no way to live. Get back to you! Focus on you! Start taking really, really good care of you. Because you matter!
I hope this helps.
Ultimately, you need to do what you can live with and what works for you. But at least now, I hope you know more of what that looks like with an outside objective perspective that we almost never have when we're going through it.
Take care, Maria. I wish you all the love in the world – and then some!
Love,
Jane
What do you think about Maria's situation? Share your thoughts, words of advice, and encouragement with her below in the comments!