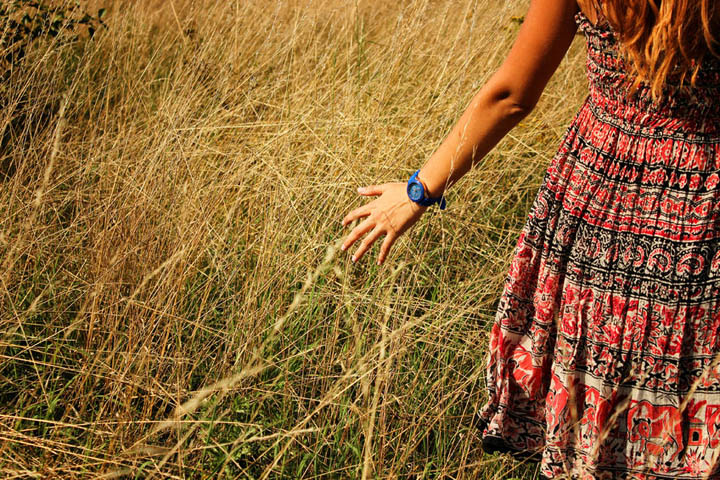 I did it again.
I put my foot in my mouth. In my excitement, my passion, my well-intentioned motive to connect more deeply, I say or do something that makes me feel awkward.
Again.
I should be getting used to this by now, but it's still an uncomfortable place for me. So I'm learning a new way of dealing with, well, me.
If I allow myself to care so much about what other people are now going to think of me, or what they're going to say about me, then I've given them all the power.
But if instead I recognize that no, this is all me - that I said what I said with all that passion behind it because this, too is the authentic real me - then I keep every bit of my power. And maybe I even gain some.
I've been thinking about this lately, because, well, it came up again.
But this time I held onto the moment where I set myself free so that I could share this with you and give you something tangible to hold onto, too.
I was having a casual conversation with an acquaintance who I felt mattered to me. I only knew this woman from a distance, but even so I recognized that I had fallen back into my "impress and please" self, where I go on autopilot even as I realize it's happening.
I share too much of myself too soon because I want to connect, I want to be known, I want to know more of this person and their world and I want to find our common ground to connect and feel like a part of a larger humanity.
This is all me. I own this now. Every time it happens I own this. Where others are just going on by engaging on a surface level, I want more than just surfaceness. It's just who I am.
I used to believe there was something wrong with me for wanting connections like this. Even in those surface fleeting ones, I wanted them to be more than that. I wanted them to be connections that revealed more of a kinder, gentler, more connected humanity.
Instead of trying to change to meet the cultural norms, to be what everyone else was so used to being, I wanted there to be more. So much more.
And this, I've learned, doesn't mean there's anything wrong with me!
Who's to say what's wrong with any of our differences? Who's earned the right to judge another like that? On anything, on everything - who do we give our power away to so easily because of what "they" have to say or how powerful or all-knowing they come across?
We GIVE this power away. We GIVE them the right to do this. They can't take it unless we give it to them, unless we assign ourselves their number.
Lean in.
That's right. Lean in.
Be more of who you are, not less.
Remind yourself that you said or did whatever it was you said or did precisely because you're not perfect, precisely because you are just that human, precisely because you're every bit of you. And then some.
These are the very things that make you YOU!
The awkward, uncomfortable feeling we get is our programming. It comes from years and years of being given that lecture, that stern finger, or worse - that reprimand that we behaved in a way that we shouldn't have.
According to whom? That's what I've learned to ask. According to whom?!
To the ones who would have you submitting to them and their idea of what you're supposed to be doing and who you're supposed to be. To the ones who benefit so much from you living your life the way they think you should. Deferring to everyone else and the culture at large instead of being who you really are.
Commercial marketing thrives on this. The media lives on it. Our culture demands it. Our friends and family need us to be this way, so they can feel OK about being this way too. So everyone can keep their lives neat and tidy and oh so predictable.
It's the order of things and it needs to be and stay exactly the way it is.
But when you lean in, when you embrace the very things you just said or did that would normally leave you berating yourself, beating yourself up yet again for not being more "normal", or less of the "too much" that you try to reign in, something beautiful happens.
You don't go down. You don't become powerless. You don't lose your shine.
You glow.
You rise.
You shine.
You hold your head up just as high as it was before and you stand up tall. You didn't need to dust yourself off because you didn't go down as low as you used to go. You stood in your very own power.
You were YOU.
Some people are going to love you for it, Beautiful. They're going to fall in love with the essence of you. You're going to find your people in them.
There's going to be others who confirm everything that little girl inside you fears; that you were too much again. They'll walk away, they'll avoid you, they'll think everything you imagine they do.
But there's a new way of looking at these people too, when you lean in.
You don't shrink away. You stand. You smile to yourself. This is the part you never understood before.
This is how you find your people. Friends, yeah. And also that special kind of person who we're kinda all looking for here. Yep. Him, too.
Your peeps. Your tribe.
If there's ever been anything that's helped me to find mine, it's this and only this. Leaning in.
Uncomfortable? You bet. Worth it? Absolutely!
And it gets easier. Humor helps. As in laughing at yourself as you stumble your way through getting comfortable with you, all of you, and especially all too much of you.
Too much for whom? For people you'd find out you had nothing in common with if you sat down and really got to know them better? That's right. See, we only have so much time to spend vetting everybody and we really want to spend our time with the real ones, the good ones, the right ones for us.
Someone who gives you that smile is a good bet. Someone who gives you that look that reminds you of when you were about to be chastised for forgetting how to be a good little girl probably isn't.
So let go of all of these things you're trying to be just to impress someone who's opinion you really don't even care about, because they're not your people. If they were, you'd know.
Feel that difference? Good. Now we've got some practicing to do.
You and me, and the rest of our tribe.
How about you?  Have you leaned in yet? I can't wait to hear your story. Tell us all about it in the comments below. We love you just the way you are!