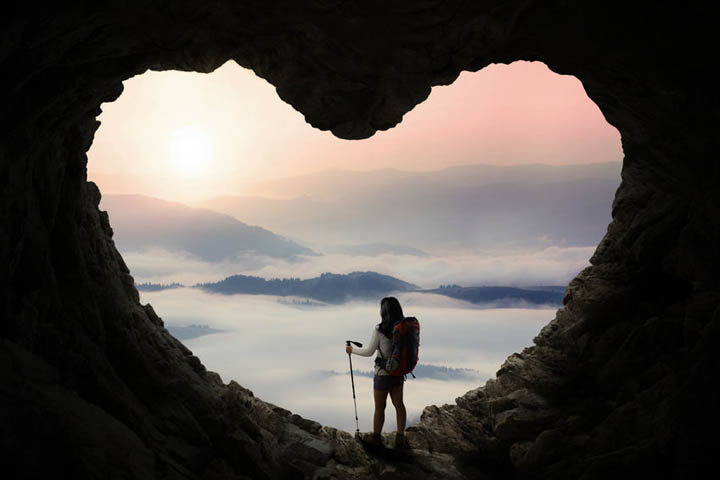 He wasn't the right one.
He was only in my life to teach me a lesson.
He wasn't good enough for me.
He couldn't give me what I know I deserve.
Whatever way we put it, the words don't change what we feel in our hearts. We're alone again.
He's fine. He's moving on. He's not sitting back lamenting what could have been or trying to figure out how to get us back. His logical mind knows everything you know, but in his case, it's enough for him to know it's the best thing for the both of you.
But for you, it's not.
No matter how much your own logical mind knows that you tried everything and it didn't work because of whatever reasons you've given yourself, the rest of you just wants the hurt and the pain that comes up every time you think about him – which is most of the time right now – to just go away.
The reasons don't really help, do they?
Maybe while we're on the phone talking about it, or maybe while you're going over it all over again with your girlfriends who are helping you through it, but when all is said and done, none of it is really helping.
And here's why.
We think the way out is this decision making place we come to where we think we have to make some final, definitive decision that will put all of this to rest. But it doesn't work that way.
It doesn't!
We don't get over someone by neatly reasoning with our logical selves why it didn't work out, why it couldn't have  turned out differently, why it wasn't even our fault that it ended up like this.
We get over it, or more aptly, we get through it, because we do whatever it is we need to do from day to day, moment to moment to get through it!
Let that sink in for a moment.
There is no standard, one definitive answer that fits all here. There isn't this place you're going to suddenly come to overnight that says everything's OK now, we're going to be OK. And then that's just it and it doesn't come up again, you don't doubt yourself again, it doesn't come back fresh and hurting all over again.
Nope. It doesn't work that way.
How it works is we look at what we need to do to take care of ourselves right now, right here, in the moment.
Do you need to reach out? Do you need to take some time for yourself? Do you need to talk to someone? Do you need to talk to (cough) him?
Stop following everyone else's rules. Stop listening so closely to what everyone else is telling you to do.
No wonder you're feeling so confused! Throw out those rules. This is about you and what you need and what you need to do for you!
I'm not you. I can suggest what it sounds to me like you need to do for you from my unique outside perspective that has been through these situations personally (and with more women than I ever expected to!) but you ultimately know best what you need to do to quell that inner rising in your very own broken heart that knows you better than anyone else ever will.
Without that part – your own tender heart that beats to your own drum if you'll only let it – you can't move through. You'll only try to move on, but moving on, moving forward, can only come from moving through.
Through is different. Through feels everything. Through doesn't run and hide. Through holds your own. Through acknowledges the role you play, without making you into a victim or taking your power away.
Through gives you permission to do what you need to do and say and hold back if that's what you need to do for you.
Don't compare yourself to how someone else moves on. Don't use that other woman's rules who always seems to be able to shake her losses off her and just move on.
She's not you. You're not her. And what works for her probably isn't going to work for you.
See your own beautiful heart. Hear your own drum that you move to. Listen to the music that makes you and only you sing. You've got a mission in that heart of yours. You've got a light that isn't going out. You've got so much to live for, so much to see still.
Don't stop.
Don't you dare give in to the urge to give up now and give into someone else's story just because it feels to hard to find your own.
Stop trying to move on. Move through. Feel everything.
See the choice in every single moment to choose this difference, and one day very soon you're going to wake up and see that you're on the other side of this moment in time, too!
What about you, Beautiful? Are you trying to move on or are you moving through? I'd love to hear from you and how this resonated with you. Share your thoughts with all of us below in the comments!