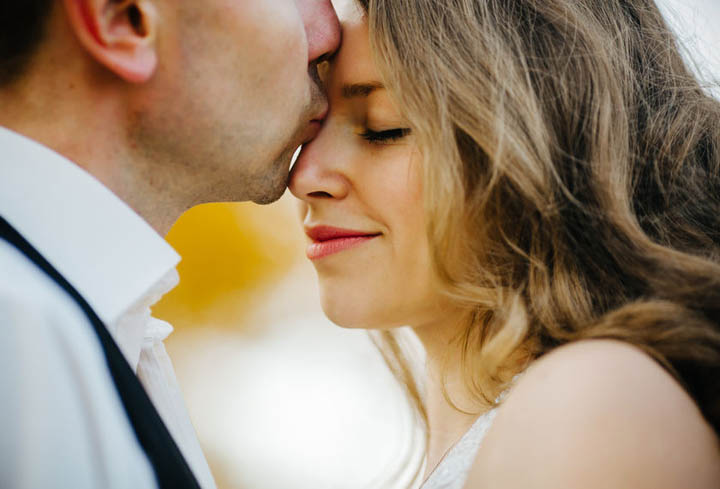 The email I chose to feature on the blog this week is from gorgeous Keziah. Her question is one I hear often, in many different forms, from so many of you.
Here's what she asked:
How could a man not be ready for commitment yet he doesn't want to lose you because he loves you?
- Keziah
My Response:
One single sentence. But such a huge question.
How could a man not be ready for commitment, yet he doesn't want to lose you because he loves you?
Yes, exactly! How?!
Without more details, of course, I don't know exactly what situation prompted Keziah to ask this question.
But I do know this:
The question she's asking has been asked over and over and over again by most of us who have loved a man like this. It flies in the face of our own common sense. It seems like such a contradiction. And no matter how much we try to make sense of it, we can't.
How can he do this?
You could never, right? So how could he?
Well, first of all, it's because he's not you. It's because he doesn't think like you do. It's because he wasn't brought up in the same way you were. And most of all, it's because he's saying his truth.
He doesn't want to lose you. Of course he doesn't!
He knows how amazing, how incredible, how perfect you are for him. And yet it's because you're the closest thing to a match for him, he knows the stakes are higher than they've ever been.
If he can't give you the commitment you're looking for, he absolutely knows he could lose you. And since he loves you, of course he doesn't want to.
But what he's telling you loud and clear here, is that his lack of readiness for commitment is stronger than his feeling of love for you. The pressure he feels when he thinks of what commitment means is greater than the relief he feels when he thinks about his love for you.
It's a choice.
He may not see it that way, because he's incapable of seeing that it actually IS a choice – his choice – but that's what it is.
You either choose to overcome what you can't seem to be able to do, or you don't. You either choose to get help and support to work through what you can't work through on your own, or you don't.
He most likely doesn't have much support for this. Men rarely have the kind of emotional support they need.
And no, you can't make him figure this one out on his own if he's not able to see why he needs to or why he should be motivated to. Employing the "shoulds" with someone else never helps us find our own way.
What he wants is to have it both ways.
He wants to be able to have you in his life, to keep you, to love you, to know that he's not going to lose you even if he isn't ready for that big old C word – Commitment – just yet.
Even if he doesn't know if or when he'll ever be.
That's what he wants. That's why he tells you what he does. He doesn't expect you to be able to understand it. He knows most of us can't. But that's why he's telling you this.
It's his truth.
He's going to do what works for him. He's going to choose what feels better to him, what brings him to that place that HE can live with.
And you? What do you do with this information?
You need to do the same. Do what you can live with. Do what feels better to you. Do what brings you to the place that YOU can live with. He can't give you your answer, your response to him; it has to come from you.
He's waiting for you to do what only you, yourself, can choose to do for you.
I hope this helps, Keziah. Thank you for giving me the opportunity to address this question for everyone!
Love,
Jane
Do you have any other thoughts to share with our gorgeous friend Keziah? Share them with us below in the comments!