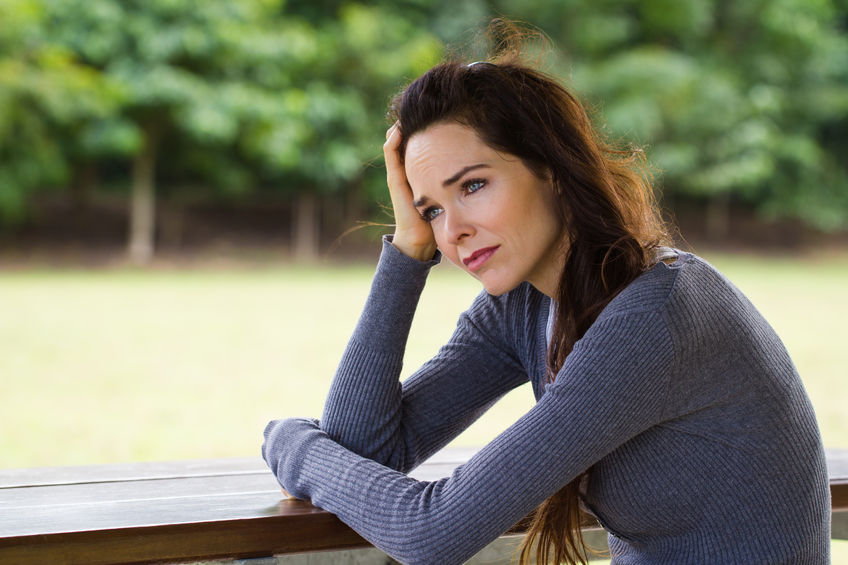 Our beautiful friend, who has called herself "Regretful", is in an on again, off again relationship with a guy that disappears as soon as there is any little conflict.
Here's her story:
Jane,
I have been in a relationship which has been an off again, on again basis. Never any major fights , but any little conflict or misunderstanding and he disappears.
No talking about it. No resolution, no contact from him ever.
It ends up with me doing the crazy messages asking him to at least talk to me and to let me at least explain what happened or what was said or misunderstood. Initially when he would disappear, he would come around but for past year if it happens for what ever reason, it's always me trying to get him to come back and give us another chance.
We always have a wonderful time when we're together and I love him to bits. I grew untrusting of him when we did split up for a 3 months period last year and he was with someone else. I felt maybe he had been in contact with this girl and setting it up before he split from me.
I ran back into his arms when it didn't work out.
This time there was a misunderstanding and he felt offended and hung up on me. It wasn't true what he thought I had said but after my text messages explaining what I actually said he did text back that he was sorry. Since then he will not acknowledge me no matter how hard I try and talk to him.
I'm left angry that we can't have any 'life incident' without this happening.
After a week I said I no longer want to be in a relationship with a Man who can't be around through thick and thin. I don't want to be abandoned every time something happens that he can't deal with. I had told him before that if he just needs space, to let me know and I will give him time but I need to know what is going on.
This time I went to crazy mode and ended it.
Of course now all the doubt, guilt and regret is flooding my every waking moment.
This guy when he is with me and when I haven't upset him unintentionally is a caring and loving guy. He helps me heaps and always looking out for my welfare. I love him but I have said enough is enough and said my goodbye.
I do not think I will ever hear from him again. It makes me think was it true for him. He was always very generous and loving towards me, beautiful words and actions.
How can it be that for something so insignificant, he doesn't want to be with me anymore? How do I get through my grief of losing someone who felt so right to me?
I am always left with what If I reacted differently. We are both headstrong. He is very Alpha and I am learning to be more feminine. I have learn't not to pursue him when he needs to prove himself. This time all logic went out the window.
I would appreciate your advice. Do I go get him no matter what. Do I wait and see if he comes around?
Lonely and anger are what I am feelings. I feel disbelief that someone who ticks all the other boxes can just up and leave for the slightest thing. I know I have to stop the cycle by trying to get him back.
This time I just wanted some closure but I realize he isn't going to give it to me
Regretful
My Response:
Dear Regretful,
If only it were as simple as assigning a label to him to understand why he is the way he is and why you respond the way you do. But it's oh so much more than that when it's your heart – and your own programming - that's involved.
Yes, he is operating at the level of a little boy who has only learned how to run and disappear when anything that feels scary to him comes up. And if he was able to recognize this within himself, you might be able to have a conversation about it.
But he can't!
To acknowledge this is the very last thing he can do. For he has only heard the messages that he is supposed to be strong, to be fearless, to be a man. And within those messages there was nothing about what to do when things like conflict and misunderstandings come up.
No one ever told him what he was to do then, no one ever modeled for him how to be be, how to act, how to communicate his own very real feelings. He is doing the only thing he knows how to do; he disappears.
And yet for you, the only thing he knows how to do is also your biggest trigger.
When he reacts like this, you connect (albeit subconsciously) with that little girl inside you who finds his actions so scary, and all you can feel is this terrifying feeling of abandonment that compels you to do anything and everything to get him back.
No, it's not crazy. It's real. So very real for both of you.
What works for him, triggers you. What works for you, only triggers him more and keeps this push-pull cycle continuing for as long as one or both of you keeps playing out these roles. No wonder you feel so lonely and angry. You feel so powerless to stop it when its origins come from such a deep place within both of you.
But there is so much you can do, Regretful.
First of all, you can become aware of what's really going on here by recognizing this pattern of reaction between the two of you.
You complement each other perfectly in this way, so much so that it makes perfect sense why the two of you found each other – and keep holding on. Instead of putting him up so high on some pedestal and making him into someone so much more than he actually is simply because he can disappear on you and set off your abandonment trigger, you can have compassion for what you see.
You can see that yes, he's acting on the little boy part of him that has him reacting the way he does to all these little conflicts and misunderstandings. But no, you don't have to take these on yourself.
You can acknowledge that you do have a choice here. You always do.
You can see him for who he is and where he's at. You can acknowledge this. You can see it for what it is. Not someone so much more powerful than you that he can call the shots, but someone who's only doing what works for him, whatever that looks like to you.
It's never as personal as it feels. It's always about him doing what works for him.
It's this awareness of what both of you are to each other, and this acknowledgement that you have a choice here, that you're not powerless to change this pattern that feels like such a deep part of you, that allows you to move on to the next part, where you can decide your next move, by accepting the reality of what is.
There's something that happens when you accept the reality of what is, right there in front of you, instead of trying to fight that reality by changing it into what you want it to be. In the potential you see.
Instead of blaming yourself for what you could have done differently, you can simply accept that whatever you could have done, you will always find something to blame yourself for. But it always brings you back to the same thing; it always takes two, and no matter what you say or do that you regret, someone who belongs in your life – who you even want in your life – will always have grace for this part of your humanness.
Everything he does or doesn't do shows you more of who he is and what he's capable of.
So what you do want to do with this?
Instead of fighting it, accept it. And then take your own power back by deciding what you – yes, you – want to do about it. Is this what you want more of in your life? Or is it the opposite of what you want?
You're not going to change him, but you can absolutely change the dynamic here by changing your own response to him. By accepting that his disappearing act triggers your own abandonment issues and deciding that you don't want to dance like this with him any longer in a relationship that's supposed to be about love.
How can he not want to be with you anymore over something so insignificant?
Because it's the only way he knows how to be, Regretful.
It's the only way he knows how to act when life happens, when things come up and he has no other tools he can use to get through this part. It's why men so often disappear and we've come to accept this as just the way men are instead of looking at no, this is the way our culture has programmed them to be.
Yes, they can still choose. But they have to first believe they can. And they have to want to.
You get through your own grief of losing someone who felt so right to you by focusing on the difference between a feeling you felt, and the reality of whether he actually could give you what you wanted, if he could relate to you in a way that worked for both of you.
Living in reality is so much more than living on a feeling, no matter how strong your feelings may be. It's an illusion that can never give you what you want and will only leave you longing for that fantasy that isn't up to you to make it be.
You haven't learned how to give him that space because that space triggers your own abandonment needs. It's the combination that makes the two of you such a lethal combo, not anything that's wrong with you or him, but the combination of both of you that makes this so.
If you want more of the same, then yes, go get him no matter what. Wait and see if he comes around.
But if you want something different, if you want to give you both a chance to see what's really there, or see what else might just be waiting for you when you get off this roller coaster ride that knows you oh so well, you leave this all behind and create something new.
Even if it's just a tiny step in that direction, it's still a step.
Don't worry that you've missed out on anything worth missing out on, Regretful. The right ones never leave. The wrong ones always do.
Love,
Jane
What do you think our dear friend "Regretful" should do in this situation? Tell us in the comments!