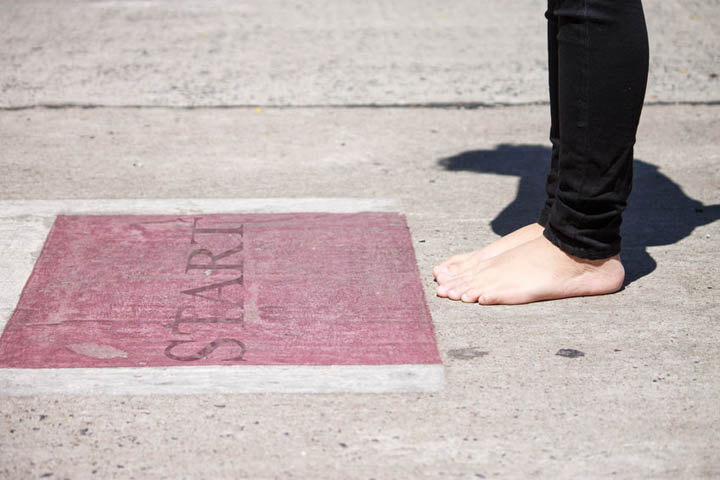 What do we have after the last of the Christmas gifts are unwrapped?
A new resolve. A new determination. Empowered by what we didn't get but how we survived anyway, we're emboldened to blaze a new trail and finally find what we missed or didn't get with the passing of the old.
And so in this week between Christmas and the New Year, we're filled with a time of reflection of what was and didn't work and what will soon be the opportunity for everything to be fresh and new and different again.
For those of us without plans for the New Year, or at least New Year's Eve, we scramble to start making some.
I don't want to be alone. I don't want to live like this anymore. I want to DO something. I want MORE.
And the coming New Year with it's New Year's resolutions will give us that chance to do exactly that.
So it's in this in-between time that I want to give you something to do right now to take that first step in that direction. I want you to look at what you've been doing. I want you to separate out your most prominent pattern.
That persistent way of thinking or being or doing that keeps sneaking up on you again and again to remind you of what needs to change.
Not in the accusing, judgmental way that has no mercy, no grace for the very much human work-in-progress every one of us is, but in the loving, compassionate, empathetic way that understands why you keep doing those same things, operating out of the same patterns, trying the same thing over and over again in just a differently disguised way.
The way that says, it's OK, you're human, let's do this one step at a time, instead of "What's wrong with you?" or "When are you ever going to learn?"
You can feel that difference.
And it's the latter that keeps us stuck in our shame, always trying to be better than we were but out of shame not because of love. The former is what calls to us gently, compassionately, lovingly, to look at how we're treating ourselves and what we're doing to ourselves.
It's what calls us to question whether for this new clean slate we're starting, do we want to create something new and different in our lives, more aligned with our goals and dreams, or do we simply want more of the same?
In a world with so many voices clamoring for our attention, I want to direct you to your own. That inner voice deep inside each one of us.
It's either louder or softer than all the rest depending on what outer voice it attaches itself to. We call it our own inner voice, but the truth is it's very much a compilation of all the voices it's collected over the years and has made into its own.
So if we hear judgement and shame and unworthiness, we can know it comes from a place where there was much judgement and shame and unworthiness within itself. But if it comes from a place of kindness and gentleness and love gently reminding us of why we deserve every good thing in life and why love is never only for the lucky and the few, we can know that it's looking at us through eyes of love and not judgement.
Then we know it will be our guide we can trust.
Our next post is going to talk about where we go from here. Right now, I want you to simply understand where "here" is. As in, where are you right now?
It begins with the question: Are you happy with how things are going in your life? With your career, with your education, with your job, with your family, with your friends, with your finances, with love, with him?
Where are you on each of these?
Make a list. Start writing these things down. There's something about writing this out, with real pen and paper, that makes everything clearer.
You can't make any successful New Year's resolutions if you're not clear on where you are right now. Well, you can make them, but seeing them through is a whole other thing.
The good news? We always come to what we don't want first, followed by what we do want. So if you have no clue where you want to go from here, but you know what you don't want, you're getting closer!
First we have to get clear on that part – the painful part of what we don't want that keeps hurting us.
So where are you right now? Who's treating you badly? What keeps happening that you don't want to happen? What do you feel most out of control about? What's scaring you? What keeps holding you back?
We'll look at the why next post. For now, let's just get clear on the current state of what's going on in your life.
Hang in there, Beautiful. We're going to walk through this together every step of the way this new year and all the way through. I've been here, and on the other side of it, too. That's the part I'm going to get you to!
Love,
Jane
What do you think? Can you see this? What's the next step in YOUR journey? Or if that's not clear yet - and don't worry, it's going to become very clear as we go along! - where are you right now? Share your story with us below in the comments!