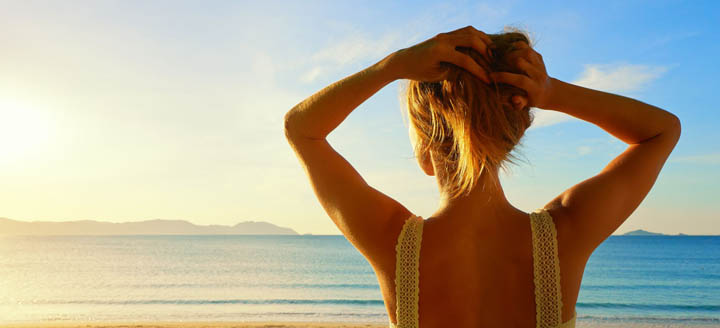 Some women can do anything and they STILL get their man. They make it look so easy.
"So why can't I?" You wonder.
The very fact that we're looking for a list of rules to follow is the reason why.
We think if we just do this and that, or what someone says we should do, we'll have it.
We'll get the guy.
But the problem is that following a list of rules only gets us that list of rules. It doesn't get us the guy!
Why?
Because it has to come from within. Our actions, our behavior that may follow a set of rules naturally, only does this when it comes through as part of us, not a separate part of us.
That's why the women who seem to do this all so effortlessly can.
And it's why we can't.
We don't know we can. We don't realize we're the ones holding all the power. We forget that he needs what we've got. We forget that we're the feminine essence, the female energy that inspires him to be the man he knows he can be.
But when we don't hold him to a certain standard, when we forget who we are, when we forget our essence, he forgets who he is, too.
He gets lazy. He gets complacent. He knows we're calling so he doesn't have to. He knows we're going to pick up the chase, so why should he?
We've made this so very easy for him.
The woman who doesn't worry about whether she's waiting the appropriate time before returning his call, the woman who doesn't text him back so that he eventually calls her instead is a woman who's getting what she wants.
And no, it's not selfish or arrogant or whatever else we want to call it because our culture has such a problem with women like this, it's absolutely necessary!
Be her. And here's the good news: You're already her!
Realize this and you will get the guy. Not because you "got" the guy. But because you became irresistibly you!
What part of this did you need to hear today? This one was for you, Beautiful. Share it with us in the comments.