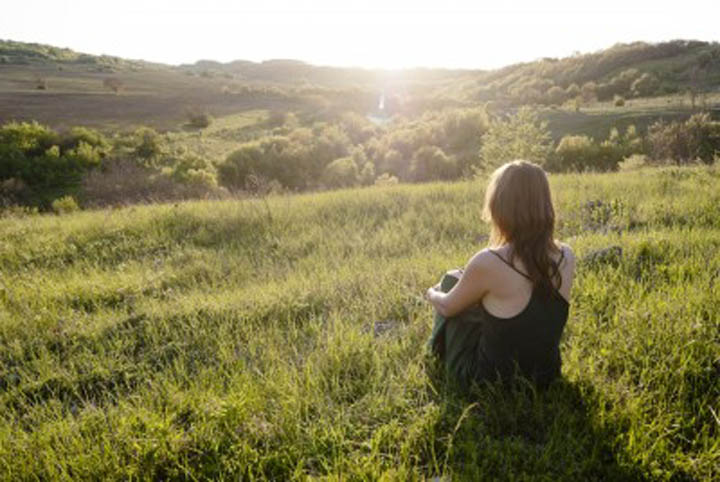 What would it be like if you could feel something, but not act on it?
What would it mean for you if you could observe without jumping into action right away?
What if you could see who someone was, how they were treating you, and how they responded to you without having to do something – anything – about it right that moment?
Would you feel more confident? Would you feel more in control? Would you feel more able to see what was real – and what wasn't?
This year, I have a word for your New Year's Resolution.
Instead of the usual full throttle, over the top resolve that we usually put on ourselves at the first of the year. Instead of setting ourselves up for failure with some kind of impossible goal that always seems to run its course in a matter of weeks and then fall off our radar.
No, this time we're going for a simple word:
Pause.
Because as ones who are known for our all or nothing responses, our "let's get going and do this" on-the-fly responses instead of more carefully thought out and planned courses of action, we need to learn to pause.
Because it's only in the pause that we can stop and listen to ourselves – and actually hear ourselves – instead of jumping to conclusions and reacting before we can choose our best response.
Because we're learning that not having a pause makes us feel out of control instead of in control.
Because we're learning that not giving ourselves time to breathe and think in a moment that seems so out of control, makes us feel powerless and not at all like we have a choice.
Because we don't feel like we're the ones doing the choosing when we don't pause.
And because we don't feel like we have a choice when we don't allow ourselves to reflect that there's even a choice to be had.
That's why this quest you're on to find love can seem so daunting. It only seems so huge because you're looking at it like an insurmountable mountain in front of you.
But what if you didn't have to climb the whole mountain all at once? What if you only had to take the first small steps right in front of you that you were comfortable taking, and you could trust that when you got to that point, you'd know more about the next steps? What if this is what the pause is all about?
Taking time to get comfortable with each new step without panicking about how on earth we're going to get to the top from how far it seems out of our grasp from where we stand right now.
Is it really as bad as it seems? Is it really as hopeless as it feels? Do you absolutely have to do something right now? Did he really mean it that way? Could what you're imagining it to be possibly be something else instead?
Could it be to your benefit that you give yourself some time to think your response through instead of jumping in with both feet? Could it possibly be to your advantage to breathe through this moment instead of letting your anxiousness get the best of you?
Where you are right now is where you've gotten to.
You've found your way here for a reason. You're questioning what you never before questioned like you are now, in this moment in time, for a reason. Don't lose sight of that!
Where you are right now is further than you were before.
Questioning, opening up, looking somewhere you hadn't thought of looking before, catching even the slightest glimpse of something different that you couldn't imagine before.
These are the small steps I'm talking about.
We're so used to only noticing the big events, those huge accomplishments that get all the attention that we forget to reflect on how far we've actually come in those smaller, more nondescript steps that we've walked through already.
Like anything new or different, we have to grow into these changes, not expect them to come about overnight.
Pause.
Take it and make it yours. Breathe in the moment. Get your bearings where you are now with this moment of your progress before you take the next step.
It may be the big news that makes headlines, but I honestly don't know of any more lasting way that we allow positive change to occur in our lives except in the small, inconspicuous everyday steps we take.
With plenty of pauses in between.
Now it's your turn. Where do you need to pause? What do you choose to pause before, to breathe through, instead of doing what you've always done before? This is change, Beautiful. Share your piece of it in the comments with all of us.