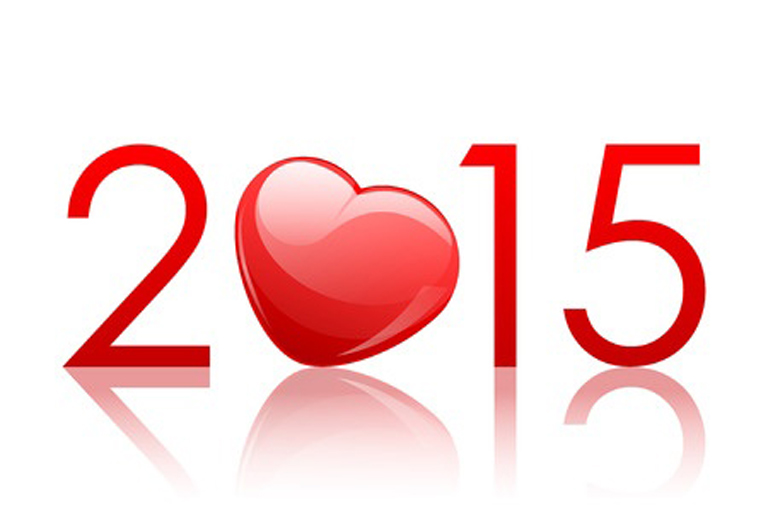 Welcome to 2015, gorgeous! I hope that you had a wonderful holiday season celebrating love, joy, and abundance in whatever method you've chosen for your life.
As you know, I love the feeling of freshness, change and the endless possibilities for positive transformation that the idea of a new year brings.
But as much as I'll always be the eternal optimist, I've also come to see the necessity of bringing in that realist perspective as well, and so I know that this idea of making huge changes in our lives all at once can seem overwhelming and a bit daunting.
And it also sets us up for one thing, and one thing only:
Failure.
So today I want to give you a few thoughts that will help you avoid failure this year by changing your mindset right from the start.
The key to any kind of lasting change is something that you've heard me talk about a lot here on the blog:
Knowing your true self.
What I mean by this, and how it applies to transformation in our lives, is that in order for that transformation to stick, it needs to work for YOU.
There is no one size fits all.
The key is finding ways to make the changes in your life so that you can see the real results that you've been dreaming about.
Some people may thrive on abrupt changes (think: quitting smoking "cold turkey" or deciding that, starting today, I'm eating nothing but veggies), but most of us do a lot better by making small changes and taking baby steps.
So if you've made some huge, abrupt changes in your life in the past and those changes stuck, then great – go for it again!
But if you're like the rest of us, then making the typical New Year's resolutions (I'm going to the gym every day, I'm going to lose 50 pounds in the next month, etc.) are just going to lead to failure, and what's far worse than even that, feeling bad about yourself. And that's always where the worst damage is done.
So this year, instead of setting enormous, unrealistic and likely unattainable goals for yourself, I want you to make just one resolution:
To make at least a little bit of progress towards your goal every single day.
Some days that bit of progress will be substantial, and some days it might be tiny. It doesn't matter. Baby steps will get you there.
The point is to always be moving towards the life that you dream for yourself.
Doesn't that sound better?
Doesn't that sound so much more do-able?
All you have to do is commit to doing one small thing that will get you closer to your dream life each day.
A little help.
And I've got some good news for you.
If one of your goals for this year is to finally have the kind of relationship that you've always wanted (and I'm guessing that since you're here, reading this, that it is one of your goals), then I've got you covered – you can check that on off your list right now.
Starting Monday, I'm going to send my subscribers the first video in my Love Kick-start series so you can get your 2015 off to a running start.
(Click here to subscribe and get the videos!)
The series is completely free, and all you have to do is watch the video and try out the simple tips I outline for you.
The series covers what I feel are the most valuable tips that will give you the best results for the least amount of effort – baby steps!
I'm going to give you lots of easy, simple techniques to quickly get you on the path to the kind of love that you've been dreaming about.
Until then, I want you to really envision what you want in a relationship – what does it look like? What does it feel like?
Share your vision of an ideal relationship (along with any other dreams that you'll be working toward this year) with all of us below in the comments!