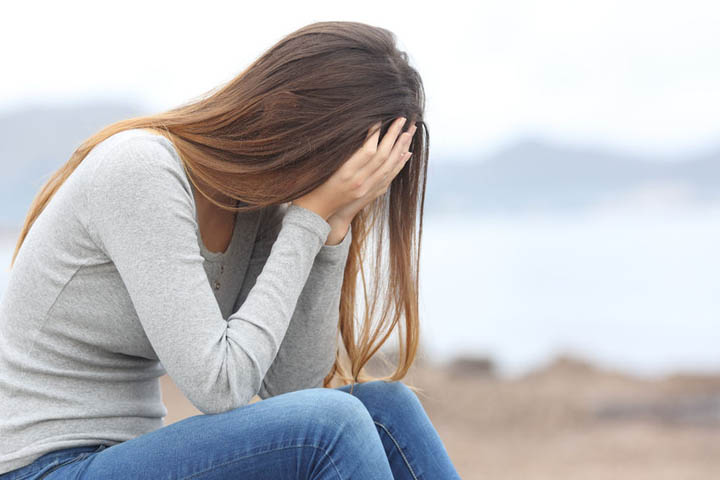 What do you do when you feel like you've tried absolutely everything, and you just keep winding up alone and heartbroken every time? Our letter this week comes from one of our gorgeous readers, Jamie, who's going through just that, and she's wondering what to do next.
Here's her email:
Hello Jane,
Last May I declared to all that I wanted to create a loving, long-term, committed relationship. In the last 17 months since I made that declaration I've spent over 13 of them dating 5 different men to varying degrees, the last relationship ending, sadly, yesterday.
This February I went on a date with a man I met online and from the very first moment I felt excited and optimistic that I might have found a really great guy. We dated 4 and a half months and I found myself actually falling in love for the first time in a looooooong time.
I let myself go there with this guy.
I was open and vulnerable and brave. He did some things that should have been red flags to me, but I overlooked them because I was so out of my mind attracted to him, he treated me well, and I just wanted to give him the benefit of the doubt.
I wanted it to work. I wanted to believe.
I initially found my way to your website to help me heal from the breakup with that man. It was heart wrenching and challenging, ending in a very unceremonious way with him breaking up with me and moving to another state without much closure.
It was rough, but with self-care, quality time by myself and with friends, reading inspirational material such as yours and practicing patience and trust that "this too shall pass," I found myself on the road to healing.
I began to feel empowered again, strong, back to my old self… which is when I met James.
We connected this August… not long after that painful breakup and rather unexpectedly. He was sweet and kind, generous and loving, complimentary and caring, chivalrous and fun, very funny, emotionally intelligent and willing.
The list goes on and on.
I tried to have feelings of love for him, I tried to be attracted to him, and sometimes I actually was, but there was always this little contrary sensation in the back of my mind and in the back of my heart.
While lying next to him I would look at his face and think, "do I love this face? Can I grow to love this face? Is this the face of my children's father? Am I in love with this man? Will those feelings grow with time? Should I just keep moving forward with him and be patient?"
But throughout, there was never a feeling of certainty. Never a feeling of YES!
After less than three months and despite all of my hopes for my feelings to change I called him last night to end it. My heart hurts so much for him, knowing that he's in pain, but it also hurts for myself, knowing that yet again a relationship has come to an end.
Yet again, I am hurting and someone else is hurting because of me.
My question is this: What does a woman do when she has tried, and tried through breakup after breakup, being hurt and being the source of hurt?
I feel like retreating from the world because I don't have much evidence that my dream of having a long-term, loving and committed relationship is possible.
I feel like retreating from the world where I can't do any more damage to myself or others. I've scheduled an appointment with a therapist, am starting acupuncture, and planning a solo retreat to a hot spring. All I can think to do is nurture myself and give myself loving kindness and time.
I am feeling a professional pivot on the horizon for myself as well and am wondering if all of this non-workability in relationships is the universe' (and my own intuition's) way of communicating, "focus on yourself right now darling. It is not the right time to give of yourself in relationship."
I would love your insight into how best to proceed, given the challenging year I've had in love.
- Jamie
My Response:
What does a woman do when she has tried and tried through breakup after breakup, being hurt and being the source of hurt?
She stops all the trying, Jamie. She stops all the struggling to figure it all out. She gives it all up. All the trying to figure it out. To understand why. To understand how. To understand why not.
She lets go.
Everything she doesn't understand. Everything that doesn't make sense. All the answers that were supposed to come. Everything it was supposed to be.
She lets it all go.
Because something beautiful happens in that stopping trying, in that letting go, in that giving up. When you've done everything you thought you were supposed to do, when you've tried it all – and then some. Even the things you were skeptical of but did anyway because they were supposed to work.
It wasn't your path. It was someone else's.
But it wasn't for nothing. It wasn't all for naught, Jamie. Because out of this, you're going to find yours.
Your path. Your way. And a love like you've never experienced before.
For so many of us, this is the only way we get there.
We can only go so far with all the head knowledge, with all the advice, all the things we're told to do. Someone else can only give us so much of what we should do before we need to come up with our own if we're going to go any further.
It's why we get so excited in the beginning thinking we've found the one magic solution to our problems. It's why we'll try almost anything if it feels like it might be our answer. We jump in with both feet, so eager for this promised formula to finally be the one that brings us everything we've been searching all our lives for.
Until we find the same thing we always find without knowing it's the same thing we always find; that the answers were always within and not outside of ourselves.
I applaud you for making an appointment with a therapist, for starting acupuncture, for planning a solo trip to a hot spring. And for everything else each of these things is going to lead you to.
These are the steps we fail to notice. Because each and every one of these individual things on their own, never seem to be enough to write home about. Each of them always seems to come up short when what we're really looking for is to put an end to the search, to be done with our singleness, to create a loving, long-term, committed relationship.
But only because we fail to see the moments along the way, only because we're so focused on the final end result that we can't see all that's happening along the way.
You can't know what's going to happen next – what absolutely needs to happen next! –until you've taken that in between step.
Don't count it for loss. It's all in there.
Everything you need, everything that's going to get you to where you truly want to be. It's all going to be there for you, Jamie.
These first steps obviously resonated in some way. You found your way here because you felt something here, too. And so it will be the rest of the way.
Something else will come along, tap into your consciousness and show you another piece of the puzzle. And then another and another until you've got more pieces of the puzzle filled in. It may not seem like your answers, or at least the answers you thought you'd find, on the surface. But somewhere along the way, more and more will begin to fill in.
The spaces where there was nothing there before will begin to make sense in whole new ways.
Find what inspires you, what speaks to you, what feels right to you. Trust yourself enough to know if something is right for you, or simply someone else's instead. And in the midst of this search, you discover you're no longer the one doing the searching, you're simply providing the space, the medium through which the love, the person, the experience you've been longing for, finds you!
I can't tell you how many times I've seen this happen, Jamie. First, only wistfully, when I thought it was a fate for what seemed like everyone else except me, and then in my own life when I realized I had been searching for this same thing everywhere outside of myself but never once within me.
And now over and over again in the stories I hear from women just like you all over the world.
Be patient with the answers. Oh how they'll come! Often in the most unexpected ways.
Not for someone else. But for you.
Keep taking those steps in the direction of what speaks to you, down the path that seems to be calling out your name. If you can't feel that, just sit with it. Give it up. Let it go. Let it all fall into its rightful place without you trying to make it be.
Oh, I know this isn't easy! If we could meet face to face, we could talk for hours about how difficult actually doing this, being this, can be. But we wouldn't stop there.
We'd talk about how possible it is.
How much within your reach this is. How worth it you are! And then start from right here where you are.
One small, seemingly meaningless step at a time.
Because, Jamie, what you're going through here, this is precisely how we get there!
Love,
Jane