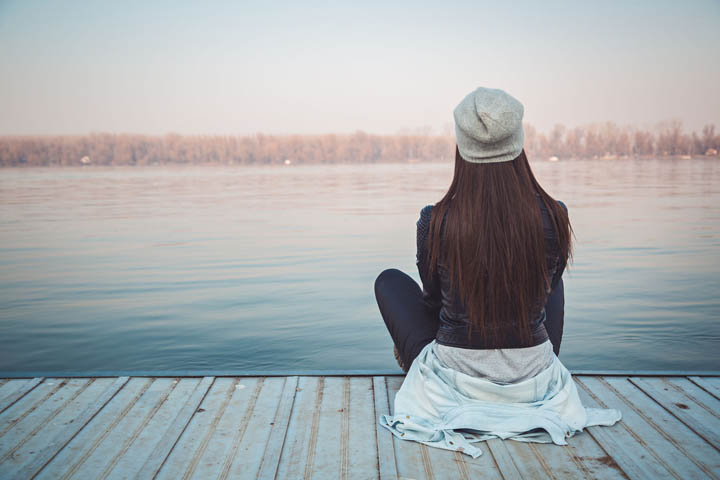 I'm always struck by how much my clients and I have in common. Nowhere is this more evident than on the topic of unconditional love.
Ask any practical, logical person about it and they will have undoubtedly tell you that unconditional love is only something experienced by a parent towards a child. That it's not possible in any other relationship because it would require someone to be capable of loving someone else regardless of who they are or what they do or don't do.
And that, they would go on to say, isn't something we humans are truly capable of.
A religious or spiritual person would say that God - or what God represents to us - is the only one capable of truly loving us unconditionally. But for those of us who refuse to believe that unconditional love doesn't exist, no amount of logic or practical standpoints can quite shake the belief inside us that it does indeed exist.
But herein is my point: This is the precise reason why we're searching for it.
We never received it as a child. We never truly felt it as a child. We saw through the words that may have even been spoken in love, to the actions that told a different story, to our sensitively tuned hearts and souls.
We felt the conditionality of that love, we sensed what they required of us to be loved and unlike the others who gave up on it and went their own ways, we tried and we tried and we tried to reconcile being ourselves with being loved by him or her or them.
Except that when it couldn't be done, when it came down to either/or, not both, as a child who so needed that love to be whole, we chose their love over being true to ourselves.
And so we're still here, searching and chasing after anything that vaguely feels like it might be what we're still looking for – unconditional love.
It doesn't matter what they say – it only matters what we feel. And what we feel is that somehow, some way, we have to be good enough for someone to love us like we know in our heart of hearts we deserve to be loved.
So we chase after anything and everything that resembles it. This is why we have the capacity to love even when there is no love, to keep giving even when we're getting so little – or nothing – back in return.
This is why we can call anything love, because it feels just like what we've been so used to calling love our entire lives.
That's the search we're on.
Not the love between equals, where both people have their own likes and dislikes, their own individual preferences and the relationship can withstand having both speak their own truths. That doesn't feel like love to us.
No, our version of love - and thus the one we're searching for - runs so much deeper than that.
It has such extreme highs and lows, it has drama, and blame, and punishment, and banishment, and all kinds of other extremes. It's so very complicated, so filled with intensity and then nothingness at every turn.
Everything is dependent on performance – ours. And every performance needs to be the performance of our lives.
From the highest heights, to the lowest of lows, we rise and we fall even as the ones in our lives tell us in everything but words that we're not actually lovable at all.
It's why we can say and mean the words when we find ourselves saying, pleading, whether it's out loud or under our breath in words too afraid to be expressed: Aren't I loveable? Aren't I worth your love? Isn't there anything lovable in me?
Don't ask it of them, Beautiful.
If you have to ask, if there's any question of this, then this is the great mirror reflecting back what is deeply missing here. They don't have the right to judge your lovability. Don't give away your power like this. You're lovable simply because you're here.
Don't look to a mere human to decide if you're worthy enough to be.
What you'll get back will only be a reflection of how deep down they view themselves. It won't be your answer. It will only be a reflection of what they see.
But put them in a position of power where you assign them all yours, and they'll give you the answer that reflects their own inability to love themselves, or anyone else. Don't do that to your beautiful self!
We've got to learn to stop chasing the ones who will never be what we want them to be. We've got to accept them as they are. Accept their inability to receive us for the beautiful hearts and souls we are, and instead learn to see ourselves for what we're looking for from them.
Yes, there's unconditional love to be found. But it's not where you're looking.
It's within. Not somewhere outside of you.
Whatever you believe in spiritually, bring that love in for you. Within you, not outside of you.
There's a reason it can't be explained away and deduced to some logical or practical explanation that could ever be enough of an explanation for you. Because you are the one so finely tuned and in touch with your sensitive inner most self, that you sense it's possibility, you believe in its existence even as you're told otherwise.
How could it be otherwise? You always, always, know.