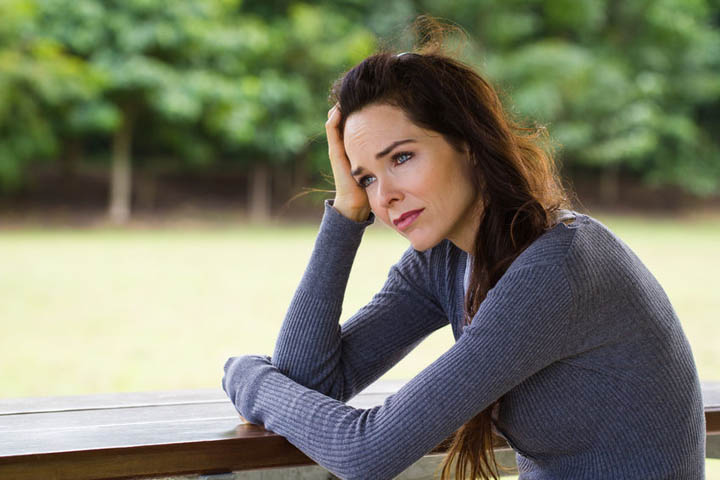 It happened to me.
And it happens to every one of us every time we're not honest with the one person who always gets her way in the end; our true selves.
We can't live a lie.
We can't pretend we can do this if we can't. We can't go along with someone else's terms if they're in conflict with our own. We simply can't do this because something deep down inside us won't let us.
It's the real you.
It's the you that knows what you deserve, what you can't settle for, who understands what you're signing up for by pretending you can make this work for you. It's that part of you that's always looking out for you, guiding you, showing you the way as much as you're open to seeing it.
I thought I had it all figured out.
I knew exactly the type of man I wanted, what he looked like, what he acted like, what he would be like, but there was one part I missed completely. The part I could actually live with!
If he had the qualities I thought I had to have, I would overlook so many other things that mattered so much more in the end. But then, I didn't know. I convinced myself I could do this. I found myself becoming whatever I sensed he wanted me to be instead of being true to the real me.
His terms were my terms.
What I got from him in terms of the feeling like I was something so incredible when I was with him made everything else I put up with seem like it was almost worth it at the time.
Almost.
But like the stories I hear every day from so many of you, almost is never enough.
Almost might as well be not at all, because when we settle for "almost", we're missing out on the real thing, which makes "almost" nothing at all.
I didn't know what I could live with and what I couldn't.
I only knew what it felt like to come alive when he looked at me, to feel like I could do and be anything when he held me in his arms, and to feel like I was worth everything when he chose to seek me out of anyone he could have chosen.
But it all meant nothing without the consistency and security of a real life commitment to back it up.
As much as I convinced myself I could do this, even if I didn't realize this was exactly what I was doing, when my own heart's desire was for one thing and his was for another, eventually it all came crashing down right through my breaking heart.
But to have stopped somewhere along the way when his calls became fewer and farther between, when his texts disappeared to next to nothing, when he began to disappear for short period of time, and asked myself "Can I live with this?" Can I live with our relationship being like this? Can I live with him pulling back so much like this? What a difference that would have made!
I could have given him space. I could have focused more on me. I could have lived my life for me instead of living it for his attention for me. But then, too, I would have had to answer that same question; is this still working for me?
And that's why, if you do only one thing for yourself in whatever situation you're in, make it this one. Ask yourself this one question every night before you go to bed, every morning when you wake up, until you get the whole point of why this little exercise works so well:
What can I live with?
It's not only about whether it's working for you, it's about you feeling back in control of your life. It's about you taking your own beautiful power back and choosing whether to continue as things are or to make a change or more for you.
It keeps you from going under, from giving more power away than you can easily get back. It keeps you strong, it keeps you holding your own, standing on your own two feet.
It keeps you remembering who you are - the only you there ever is unless you forget your truth.
Can you live with this? Can you live like this?
And if not, what can you live with? What do you need to change for you?
Make this one all yours, Beautiful. No matter how much you want it, it can't be what you want it to be unless it works for you!