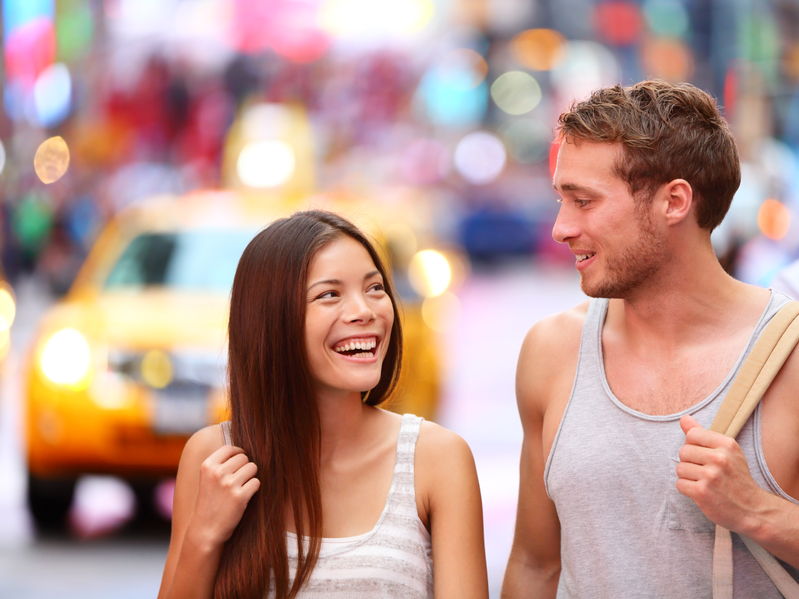 One of our beautiful readers, Audrey, has lots of guys that seem to show interest in her, but many of them seem to just want to be friends.
Here's her email:
Hi Jane,
I am so thankful I have discovered your website. I feel more valuable just after reading a few of your posts and watching your first video.
I would LOVE your advice on how to stay out of the "friend zone."
Of course there are a ton of articles and posts out there, but I would love your advice in particular.
What should a girl do when a guy is showing interest in her via one-on-one time together and lots of texting, but is keeping her in the friend zone so that he can enjoy her companionship with "no strings attached"?
A lot of guys do this, and they also often do this with more than one female at a  time. Guys often actively show interest in getting to know me but lately they tend to be guys who are not actually ready for a relationship. The last one kept wanting to get to know me and enjoy my company on his terms but nothing progressed, so I ended it after six months.
I really want to know HOW I can communicate, whether with words or actions, that I am not interested in getting to know guys who like me but "don't want a relationship."
Thanks so much!!!
- Audrey
My Response:
I'm so glad you found your way, Audrey. Welcome!
You are valuable  - so much more than most of us ever believe we are!
The number one reason we fall into the "friend zone", is because we forget to set boundaries around what we want, and what we don't. We fall into it, literally, because we're not clear about what it is we're looking for, and we're not clear about what it is we're willing to accept – and what we're not.
We don't know our own terms, and yet we're willing to accept his. It's a recipe for heartbreak that almost all of us have some experience with.
It begins in our own minds. We think we know what we want, but because we don't truly value ourselves or believe we deserve to have what we want because of a myriad of individual reasons, we don't notice the signs that arise early on.
Sometimes because they're so subtle. Mostly because we don't really want to see them when everything else is going so well. And especially because those beginnings can be oh so full of potential.
From there, it's not much of a stretch to exude an energy, a vibe, that says I'm willing to put up with anything if you'll choose me. We don't even realize we're doing this, but he does. He picks up on it as subtly as it may seem to anyone else.
It's this type of guy you're attracting and attracted to because of a belief that you do want him to choose you!
In both my observations and first-hand experiences over many, many years, there are two types of women. The women who fall into the "friend zone", and the women who never, ever get put there.
There's no difference between the two groups except for one thing: the latter would never tolerate being put there. So they don't have to.
Why?
Because of something called clarity. They know what they want. They know what they don't. They know they don't have to be anywhere they don't want to be. They know this isn't the only guy around, so they don't think of him as if he were.
They don't look to him for their worth.
They don't give themselves away too soon. They date many  different men so that they're never too available for any particular one until they've had enough of a chance to get to know each one well enough to see who's on their same page, and who's not.
They don't give their hearts, minds, or bodies away until they've seen a man prove himself worthy of them.  And he must be on the same page.
They don't fool themselves. They keep themselves busy with their own lives. They don't settle for second best. They know that at the end of the day, a man is there to make their already great life even better – not worse, and not the only thing.
You're that kind of woman, Audrey, even if it doesn't feel like you are!
It's only our conditioned responses, the stories we've made our own, and the messages we've bought into that make us otherwise.
Communicate you're not just any woman by embodying that. What does she say? What does she do? How does she act?
If she knows she has such a gift in embodying her own feminine mystique, does she treat herself like a gift? Or does she show him that she'll take whatever he's doling out without a commitment to back that up?
This is how you communicate with any man.
You communicate through your words and actions by embodying this intention within yourself. Your actions say so much more than your words ever can, so you hold back a little mystery.
You don't share or give too much of yourself because you can't know in the beginning whether or not this is someone who wants what you want, too. You slow things down enough so that you don't get ahead of yourself – or allow him to.
If he's only interested in a casual fling or friends with benefits relationship, he's the one who will want to speed things up. Don't let him!
And don't be afraid to speak your mind, to be direct and tell him what it is you're looking for. But then back that up with your actions. Many a man has heard us say what we're looking for, and then settle for so much less than that simply because he's pouring on the charm or making promises he can't keep.
It's your actions that communicate what type of women you are!
Don't accept last minute dates and make sure you're not always available. Not because you're playing games, but because you're really not available - because you're so busy creating your own life and living that life!
If you're waiting around for his texts, always available for last-minute plans and not making plans of your own, he's going to pick up on that without you saying a word. Show him you have a life. Not for him, but for you.
And make sure you're not just dating him. This again, is for you, not him, because if you're dating more than one guy you're not as likely to be getting intimate with any guy too soon.
This is so important!
While men think more clearly after becoming intimate, the opposite is true for us. The only time we have a clear head is before we go there, not after!
I hope this helps answer your question, Audrey. I'm sure you're not the only one who's going through this.
Love,
Jane
What do you have to say to Audrey?  So many of us have been here before.  Share your story – and  your thoughts – with her in the comments below!