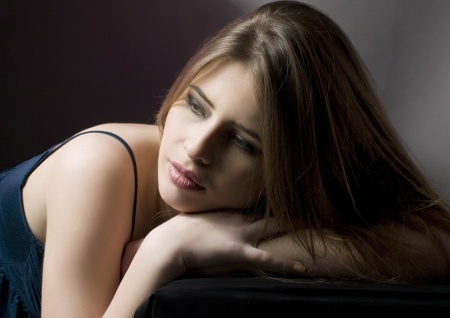 One of our beautiful readers, S, is in a relationship with a man who doesn't want any kind of commitment, but still wants the physical benefits of a relationship with her.
Sound familiar?
She has requested that I post her letter here to share with all of you so that she can have your additional thoughts and support on her situation.
Her letter:
There is this guy who is my senior in a med school.
Earlier on people alerted me about his flirtatious character and that he uses girls for only sex. But I took everything as rumors.
I fell for him believing everything as rumors.
After going out twice, this guy proposed me saying he wants to date me. When I went to his flat for the first time he told me that he wants to kiss me.
Later on after few months when I asked him for commitment and where our relation is heading, he told me he likes me but can't give any commitment as he wants to marry according to his parents' choice.
Fine I know I have been emotionally used, but the problem is I have fallen for him so badly that it's getting impossible for me to let him go and move on.
I tried ignoring him, but as soon as I see his texts, I can't resist my urge to talk to him. He has clearly mentioned me that he can be my friend but can't marry him. Then why on earth he approaches me for sexual needs?
I have told him several times that it's wrong still he tries to do that.
Please tell me what should I do? I am actually fed up of myself as I am unable to control my feelings. Should I stop talking to him completely without saying anything to him, or what should I do?
Please reply. (Kindly don't mention my identity while using this email publicly)
Thank you,
"S"
 My Response:
Dear "S",
Do whatever you need to do to get over him, because someone who is right for you will never treat you less than you deserve to be treated.
It sounds like the two of you are clearly on different pages and looking for different things, and clearly he isn't respecting you enough to stop his behavior even though you've asked him too.
See it for what it is; two people not on the same page, looking for different things from each other and a different type of relationship. No matter what your emotions say, this is about the reality of what is and not the fantasy of what you'd like it to be.
So this comes down to you, S, and I would ask yourself why you have fallen for someone who doesn't respect you, who doesn't treat you the way you deserve to be treated and who isn't on the same page as you? What do you have to fall for?
You can control your feelings, you can ignore him, you can resist your urge to talk to him but you have to want to.
You're the only one who can do this and you are that strong if you want to be!
It's always your decision!
Love,
Jane
What do you think? Do you have any words of advice or encouragement for our beautiful friend who is experiencing this all too familiar situation? Share your thoughts with us in the comments!