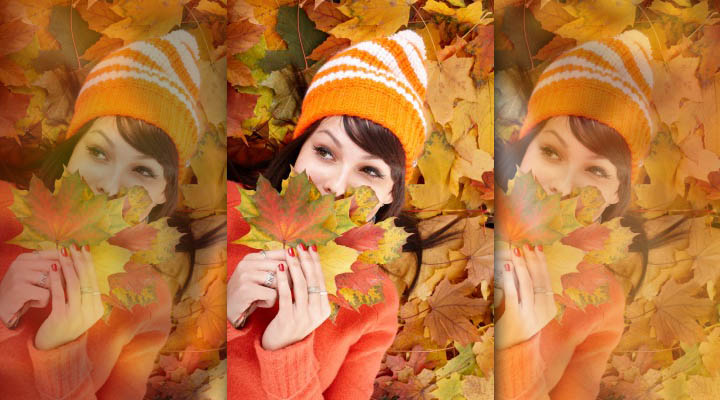 Here in the United States it's that time of year again: Thanksgiving.
The start of another wonderful holiday season filled with joy, laughter, and for some of us that just can't bear the thought of going through another holiday season all alone, misery.
I remember all too well the sinking feeling I would have as I entered into another long Thanksgiving weekend, wondering how on earth I was going to get through yet another one feeling painfully single.
That's when I would force myself to remember what this holiday is all about: being thankful for the good things in your life.
Each one of us has some wonderful things in our lives that we love, so it's time to think of what yours are and write them down, with a pen and paper.
This act of writing things down helps to cement them in our minds and make them more real, more touchable, and more memorable.
So go ahead and put on some soft music, make yourself some hot tea or mulled cider or whatever else you love to drink this time of year, and start writing.
Remind yourself of just how wonderful and beautiful you are and how wonderful and beautiful your life is right now.
They don't have to be big, huge things; sometimes it's the little ordinary things in life that truly remind us of all that we really have to be thankful for. The more the better. After a while you'll start to see just how good your life really is.
For those of you that are having trouble feeling it, I understand. I'm here to help you get started.
Here are some of the things that I reminded myself of on all of those Thanksgiving's that I, too, found myself alone:
1.) There won't be any let-downs this year.
Being single is better than being in a bad relationship with someone who isn't right for you.
This year you can be thankful that you won't be feeling alone while being part of a couple. Be thankful that you are no longer part of a toxic relationship that's doing nothing but making you feel bad about yourself.
Be thankful you're not dating someone who doesn't treat you the way you deserve to be treated; someone who only crushes your self esteem.
2.) Time off from work.
Even if you love your 9 to 5 gig, time away from it is always welcome, and you get to do something totally different.
So cook, make some pottery, paint, go hiking, go to the theater, read a book - do whatever it is you want to do, but do something different.
Pursuing what you love doing always helps to bring more love into your life.
3.) Singles night out.
The night before Thanksgiving is one of the biggest nights to head out on the town for everyone who finds themselves single this time of year. So instead of staying in and feeling lonely tonight, call up a friend and head out to your local hot spot.
4.) Opportunity.
You can be thankful that you'll have plenty of time this weekend to do whatever it is that you enjoy doing.
If you don't currently enjoy doing anything, then you have plenty of time to try out some interesting things and get on your way to developing a new passion.
Whatever you do, don't spend the long weekend sitting around wishing you had someone to spend it with. Find something interesting to do and then go do it. Even if it's just going to a museum by yourself, get out there and enjoy life and all it is has to offer you!
5.) Natural beauty.
Be thankful that there is always natural beauty out there to enjoy, and it's free. It doesn't care if you're out there alone or with others. So go for a hike somewhere beautiful.
I've been to a lot of places and so far I haven't been anywhere that didn't have some amazing natural beauty to enjoy. Go find some in your area.
Whether it be along a white sandy beach, through the woods, shuffling through the fallen leaves or stomping across a white expanse of freshly fallen snow, experience it firsthand for yourself; it will always make you feel better and more alive.
6.) Friends and family.
Be thankful for the wonderful people in your life. We all need to socialize; we're pack animals at heart, after all.
Make a point to connect with someone close to you, whether it be your best friend, someone from work, or your Mom, connecting with friends and family always makes us feel better and closer to love.
7.) Music.
I love music, and anytime I'm feeling down I crank up the stereo with my favorite tunes and it always helps to shake me out of my funk. So close the door and the blinds, put some on some rockin' tunes, and shake that beautiful booty of yours like no one is watching (because no one is)!
Most importantly, be thankful for where you are right now, wherever that may be, whatever that may look like.
Remember that nothing is permanent and the things you're thankful for now will be different from those things you're thankful for at another point in your life. Your beautiful life got you here, and you wouldn't be you without everything that's happened up to now.
Even if you can't see it that way just yet, know that one day, you'll look back on this time with a grateful heart that comes from knowing it was all worth it, there truly was a reason for everything. You will see this so clearly later, down the road, so why not start now?
We have all be given the ability to make the best of our circumstances, the ability to freely choose how we view the world and our place in it at the present time. So make the choice to be happy, and you'll find that you will be.
Being thankful for all of the wonderful things in your life will help you to make that choice.
So now it's your turn, Beautiful. What are you thankful for this year, right now, at this point in your life? Share them with us down below in the comments so we can all recognize just how much we have to be thankful for!