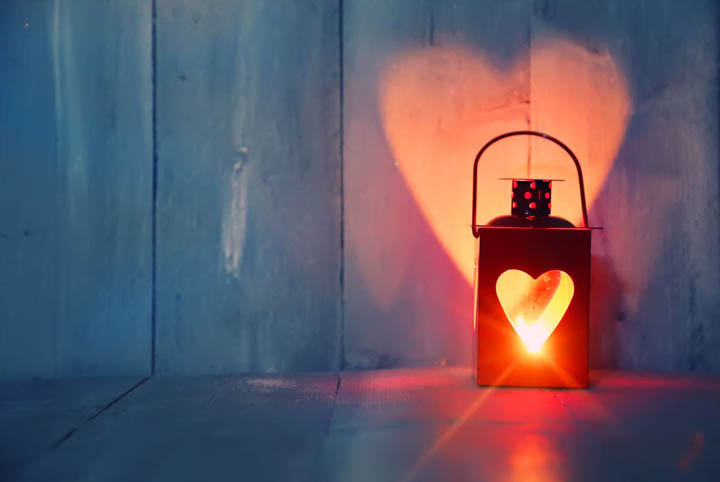 All right, Beautiful. Today's letter comes from yours truly - me!
With our official self-love day (aka Valentine's Day) coming up right around the corner, I'm feeling really excited.
I'm so excited about the seismic shifts going on in our culture right now, and how much we're waking up. Some of us are waking up slowly, and some of us are waking up really, really fast.
Some of us just to want to crawl right back into bed.
Well, if you're here, I know you're at least starting to wake up.  And I'm also pretty sure you're a feeler. In the most beautiful sense of the word.
You feel everything - and no, that's not a fault or a flaw - it's an asset. A beautiful one, and one that will always have your back.
The conversations we're starting to have in every part of our society – and especially in the corridors that were previously off limits - absolutely have to happen before anything changes.
And there's a lot (a whole lot) that needs to change. And change is what's starting to happen!
If you've been here awhile, you know that in addition to everything else I talk about on here, I talk a lot about the culture.
Our culture.
And the role it plays in affecting just about everything we do. The lens we look through is a cultural lens as well as an experiential one.
Our blindspots - our programming - they're from our culture, too.
When we talk about our family, when we talk about how we unwittingly choose someone who represents our father or our mother without even realizing that's what we're doing - that's not just family, it's because of our culture's affect on them that we keep on finding ourselves repeating the same patterns over and over again.
Don't let anyone tell you it's not about power. And more importantly, about owning your own power. Or about recognizing you even have a right to your own power.
That's always what this has been about.
We've been deferring to someone else - namely to a man - for as long as we can remember. And yet, the opposite of this only leads us into more confusion.
The question really, is who are we, as a collective, as women in our culture? If the culture is such a big piece of where we get our roles from, then where do we get our roles from to begin with?
I know a woman who had a really controlling dad who didn't have any connection to her, except to let her know that she wasn't living up to his expectations for her. He was always coming down on her for how she was choosing to live her life.
Instead of trying to understand where she was coming from, he kept trying to get her to change who she was and then everything would be okay.
But it didn't happen like that because she was her own person and refused to be what someone wanted her to be, even if it was her own dad and she wanted desperately to be loved by him.
You know what she did? She went and married a guy fourteen years older than her who was all about control and power underneath all the other things she thought he was before she knew him well enough to really know.
But by then, it was too late.
Because she'd married a man she thought she needed at the time, and he fit perfectly even though she had no idea why.
No, she never thought twice back then about the role her dad played. And how she thought she had the last word, until she didn't have any words anymore.
She stayed with him until she finally couldn't take it anymore, because not only had he turned against her, he'd also turned her kids against her.
See, by then she had children with him who were affected by the whole dynamic and would grow up to have their own problems because of that choice. So when she finally divorced him, the whole thing was a mess with so many people to blame and so many people who were ultimately only doing the best they could with what they knew at the time.
It's a sad story that breaks my heart to even write about it now, and while we can't change the way her dad was – he was reacting to his own combination of programming, culture and personality -  if she could have seen what she was attracted to and attracting because of that, she would have had a shot at a life with a guy who could have given her what she really needed.
Her story went on to have a happy ending. She eventually woke up enough to recognize what had happened and remarried someone who loved her and treated her the way she always deserved to be treated.
See, we think we need someone to take care of us like that, someone who makes us feel like they love us by how well they take care of us, but the reality is there's always a certain amount of control that goes along with that kind of caretaking. And one-sided living. And calling the shots. And usually we feel pretty small.
Like the term "little woman".
Yeah, those might be jokes, but they can be pretty real, and very telling if we take a closer look at the relationships we've gotten ourselves into.
And then there's the whole other ugly nightmare of harassment and abuse.
See, sometimes a guy like that is looking for us because he doesn't feel in control of anything except us.
And that's a whole other thing. And something we'd better get out of if we recognize any of those signs before we start defending those behaviors, too. I could go on and on about this one, especially when we think about the fact that we're usually more concerned about how our calling them out is going to affect them, and how awkward we're going to feel because of it.
Awkward.
As if even the most subtle harassment and portrayals of power are somehow better than the experience of feeling awkward around someone because we've been so programmed to believe this is somehow "normal" behavior.
I'll tell you what normal is. And it's nothing to run from.
Normal is about being treated as an equal. With an equal distribution of power. And an equal say in what goes on in the relationship.
It's the opposite of gaslighting, it's the opposite of control, it's the opposite of being told you don't feel what you actually feel or you don't know what you most certainly do know.
The problem is, going the other extreme doesn't get us what we want either. Then we're just women competing for equality in a man's world and that isn't our birthright either.
Instead, it's about using our femininity and our gifts as a woman to work with men, not against them.
If they can't see us, if they won't see us for anything different than what their own cultural belief system allows them to see, that's not our problem. But it does affect us.
That's a conversation for a different day. But right now, I'm talking about standing in your power as a woman. As a beautiful, strong, feminine, desirable woman who doesn't have to sell herself to any man.
When you understand that, the cultural piece can't touch you.
When you know who you are – and what you deserve - and what you're not ever going to settle for, you have a whole different aura to you.
Your energy. Your tone. The way you carry yourself. The way you move. And everything else about you.
When you're not competing (albeit subconsicouly) with other women who are clambering for what they believe to be a limited amount of eligible men , or with the men who we have to prove our worth in order to hook them in, you have a whole lot of passionate energy to spend on someone who more than deserves that - you!
Stop proving yourself, Beautiful. Stop making yourself everyone's cup of tea. Stop trying so hard to make sure you're seen.
Be seen just by being you.
You don't have to dress up super sexy. In fact, a more demure, subtle kind of sexy is always more desirable to a man. Stop trying to get in front so he'll even have a chance to see you.
Start trusting in you.
Start trusting in a Universe that loves you and always has your back, in a God that's tickled pink over you, in a Goddess who supports your very being.
Don't wait so hard. Don't try even harder. Go create the life you want starting with bringing out the real you.
It's never too late for the new happily after, Girl. Check all those culturally programmed lies at the door of your beautiful heart and soul.
No matter who you are, no matter where you've been, no matter what you've been though, I've seen it happen enough times over to know for sure that it's never, ever too late for you! Don't buy into any part of our culture that tries to tell you otherwise. You know better than them; you know your truth!
Where are you? I don't want you to get lost in the crowd here. Where are you waking up and what is this feeling of waking up like to you? Share where you are from your beautiful corner of the world in the comments below.