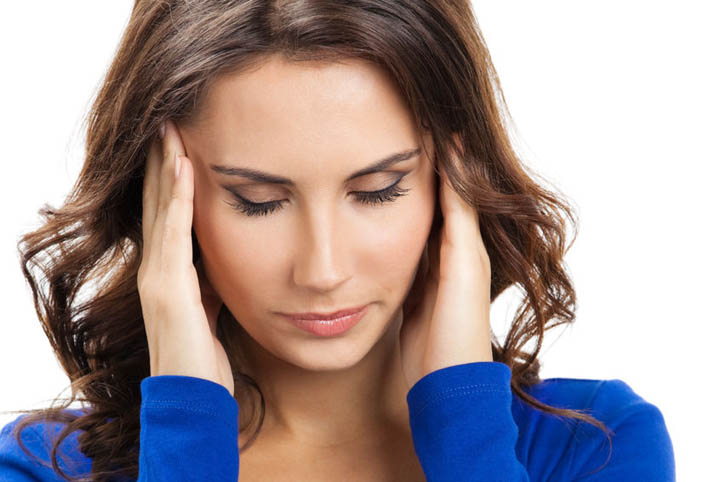 It's a question I've gotten from so many of my coaching clients, I've decided to address it here on the blog.
If all of the men you date have a problem with commitment, does that mean it's actually YOU who has a problem with commitment?
There's a difference here that I want to point out. You're here and he's not. That's a significant difference because it reveals one very important thing; you're at least open to having this conversation, however difficult it may be.
Why is that such an important distinction? Because it forms the basis of all our growth in every single one of our relationships!
If we're not looking inside ourselves for our answers, if we're not honestly asking ourselves the tough questions that keep coming around and around over and over again, we're going to find ourselves in a type of holding pattern over this entire topic of commitment.
Why are you attracting the same type of men with commitment issues over and over again? Why are you overlooking the men who actually ARE ready for a commitment in favor of these other men who you have to push and pull and plead with to try to get a commitment out of?
And what are your hidden subconscious belief systems - your deeply embedded stories that keep convincing you this is what you must keep doing if you are to find the love you're looking for?
What IS this kind of love you're looking for and what makes you think you can somehow get it from someone who tells you (or shows you in every way, shape and form) that he is NOT on the same page as you, he's NOT looking for the same thing you are, and he can't tell you if or when any of this is going to change?
Whew! There's a lot there, I know.
But those are precisely the questions you need to ask yourself if you want to break the cycle of attracting the same type of commitmenphobic men the way you have been.
We all come to this crossroads if we're open to it. And being open to it is the biggest part of this!
Again, that's why I'm less concerned about your fears of commitment than I am about his because you're the one who's doing the questioning. When you've been so used to explaining away your singleness with explanations like "I'm very picky", I "refuse to settle", I know exactly what I want but I haven't found it yet, it's time to pause and recognize that these are EXACTLY the same reasons to explain THEIR singleness by every single one of these men you've found to be so full of their own commitment issues.
Yes, really!
So how do you tell the difference between you being very picky, refusing to settle, and knowing exactly what you want but not being able to find it yet, versus you having your own commitment issues?
I'll go back to that openness part.
Relationships are always a gamble. Always! And commitment feels scary to most people on some level, because it is! The difference is that for men and women in our culture, we've both been conditioned to see that commitment differently. Very differently.
For women, we've been sold on ideas of security and stability and status. For men, while they may gain the status with commitment and marriage, the running jokes around their loss of freedom and pressure around so much new responsibility to have to live up to, isn't only a joke. It's a message they've heard, they've learned well, and it's one they take seriously because it's cemented in their psyches by a father whose approval they will always seek, albeit subconsciously.
But whereas one person - namely you, because you're the one here – is capable of moving through this and asking those tough questions, the other person (yes, him) is usually not. And being open to those equally as revealing answers to those tough questions, is what gets you to the root of what it is you're actually looking for. If he's not doing this same work himself, the chances of him pushing through give you little reason for hope, and for very good reason.
With that awareness, you also need to ask yourself what else he won't be open to working through with you in down the road, when you're in the throes of a real relationship that's not always all sunshine and roses!
I know something about this journey.
I, too, had to learn to understand why I was so attracted to one type of man and found fault with so many others. I, too, had to be willing to not just learn about it or read about it, but I had to be willing to get out of my comfort zone to do something about it.
Discovering what my own stories were that I wasn't even subconsciously aware of, was crucial to finding out my own answers.
This entire questioning process was what ultimately led to me finally getting it right - not culturally right, but "me" right. And it's this same process that has brought so many of us who've struggled with this to find our own crack in our programming that ultimately leads to our own freedom and happiness in finding someone ready to walk through this commitment process together!
Not without unknowns, not with any guarantees, but knowing the most important part of any relationship – two people on the same page willing to do whatever it takes to make that happen – was something they could pay more than just lip service to.
Yes, you're picky. No, you're not willing to settle for anything less than you deserve. But are you lonely in that? Or are you at peace with your current path? Those answers matter, too!
So now what about you? Does this resonate at all with you? Share your thoughts in the comments below. After all, maybe it's not just him - maybe it's you, too!