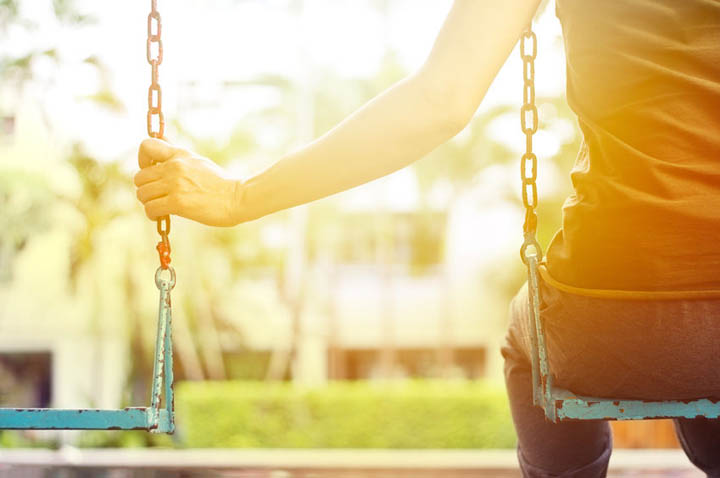 There's nothing more heart wrenching, more gut wrenching, than hearing from you when you've lost him, when he's gone. There's nothing that speaks more to my heart and to the heart of every other woman who's been there before. It all comes back.
The longing.
The trying.
The hoping.
The planning.
The desperate attempts to get him back.
But what if we could attempt it without being desperate? What if we could draw strength from who we are, from everything we know we could be if only our anxiousness and desperation didn't get in the way?
What if we could pick ourselves up, dust ourselves up, take that deep breath and resolve to do it differently this time around?
The way you act when you're with him, when all your buttons are being pushed, when all your deepest programming and baggage is being triggered and brought to the surface, that's not you. Not the real you.
It's the desperate you.
It's the you that tries so hard to prove yourself to him and demonstrate enough for the both of you that your love, that your essence, is going to somehow be enough to soften him, to change him. Hoping, desperately, to show him that there's every reason in the world for him to come back to you!
Just like all those movies, those books and everything else we've been programmed to believe, tell us how to melt the stone cold heart of a confused, wounded soul who simply needs the love of  a good woman, we try our best to bring about this fairtytale ending for ourselves.
This is why when it ends, when you've tried everything and it still ends, the way you're feeling now, the devastating loss you're suffering with the heart wrenching broken heart you're experiencing, is the very worst time for you to try to get him back.
But it's exactly the time you most want to.
It's when you're feeling the most desperate that you reach out, that you make deals with God and the devil and who ever else will show you how.
You're serious when you say you don't know if you can live without him. You really don't know.
And so it's you who've brought me here, with your requests to please tell you how to get this man back. How to get back this guy who was so much a part of you. Any thoughts of working on yourself are futile, your goal is simple.
I want him back.
So let's talk about this. How do you get someone back?
Because I can tell you how. But what it requires of you is something that you may not be ready for.
It requires you to confront within yourself whether you can actually be with him when you do get him back. It requires you to go deep enough within yourself to see if you have it in you to accept him just the way he is, to be willing to give him the space and the time he's going to need to give you a second chance.
The first thing you've got to do is give him space.
Don't call him. Don't text him. Don't make  up excuses to see him.
Let him feel comfortable in this new space. This is what he wanted. Freedom. And if he's going to miss you, we need him to have some space to miss you in.
The next part of this is to move on with your life, no matter how much you don't want to, no matter how much you don't think you ever can.
This is so important!
It's the last thing you're going to want to do, but it's the most important thing you need to do. No matter what this looks like to you, even if it's just picking up one foot in front of the other and getting out the door, even if it's even just getting out of bed in the morning, you meet yourself right where you are.
And now here's the part that's the hardest for us to do: To have patience.
Honestly, Beautiful, if this is someone you want, no time or space is going to be able to keep the two of you apart. But it's because it's going to be him wanting this as much as you. It's going to be about him wanting to do the work, to be a part of a real relationship as much as you.
Your role is to lay the groundwork for this to happen, to see if there really was love there in the first place. His role is to show you, in action, that he's ready to make that happen.
How long will it take? As long as it takes. But are you willing to give up the idea of what it's "supposed" to look like in your master plan? Because if that's the only way you can see it, chances are he's going to feel manipulated and a guy who's feeling manipulated isn't going to be running back to you anytime soon.
The irony, is that when you give up the idea that you absolutely have to have this person back and no one else will do, you allow the person who will be everything you actually need to show up for you.
Whether it's him or someone else, you'll know you've done everything you can to make that happen.
So I've got  a question for you to ask yourself: Why do you want him back? This is so important. Sometimes we're so lost in the idea of what he had or what we think we will have if only he'll come back, we forget the reality of what life was actually like with him.
Let's break through any fantasies and get to the reality factor. For those of you who have been, or are currently in this situation, tell us in the comments below: Why do you want him back?