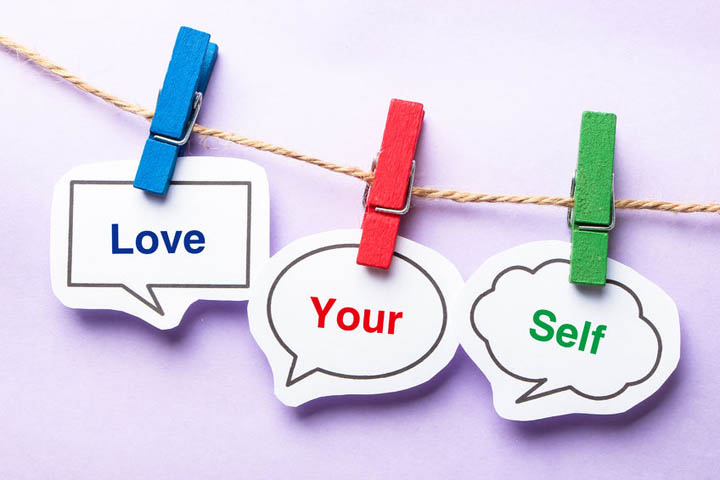 We all know the importance of self-love. We've heard it so many times, we've got it memorized.
You have to love yourself first because someone else can love you.
But what does that really mean?
Does it mean we have to be alone until we get this right? That there's no hope for us to attract that special someone in our life until we've reached a certain level of self-love and emotional, relational health?
That's just about enough to cause us to give up completely.
Why bother when it seems like we'll never get there? Why try when everyone else must already be there since they're meeting him and we're still so far behind? And while we're at it, why hope at all when we just keep meeting the same type of men over and over and over again?
Except that this isn't the whole story.
Yes, it's true that we do attract the ones who we do based on where we are on our journey. The men we meet when we're lonely and feeling down on ourselves are rarely the same men we'll meet when our cups are full and our hearts are feeling loved.
Our priorities change when we're not out looking for love like we don't deserve to be loved versus when we know without a doubt that we deserve to be loved. And when we feel that love from within, we're much less likely to accept crumbs, to grovel for what we can get, to fight for a love that is fully given instead.
But what does this mean for where we are now, right now, on our journey?  What do we do with our lonely hearts, the feeling that we're so alone with no one on the horizon?
What do we do with that?
We do the only thing there is to do, Beautiful. We push through.
We keep going. We stop and assess where we've been and where we want to go. We look at our path.
Does it reflect where we want to be? If not, we shift it. We make changes. It doesn't have to be a big shift. In fact, it's the smallest things we do differently that create the biggest changes. They're the only ones that are truly sustainable over time.
This self-love piece that seems so out of reach? It's not.
There's so many smaller, do-able parts to it beginning with the most easiest place to start of all. With asking yourself what you need more than anything else right now. With asking yourself what makes you happy. With asking yourself how someone makes you feel when you're around them.
Honestly, the part of self-love begins and ends most with simply becoming aware of who you are, of what you need and of whether the people in your life are adding to your life or taking something away.
Whether that's your feeling of being okay just as you are or whether that's the feeling of being anxious when you're around them, listening to that little voice inside you that knows whether these are people who get to be in your life or not; these are the things that self-love is all about.
Start right where you are, right now.
Start noticing how something feels. Start noticing your intuitive reaction. Start listening to your heart of hearts. Start spending time around people who support you, who make you feel good, who accept you just as you are.
Start spending time in places that support you, that carry your goals, your dreams within their walls. Start getting involved with the things that light you up, that make you smile, that make you feel like there's a reason you're here on this earth.
That's where things happen.
That's where you meet him, Beautiful. On that path. Not at the end of some arbitrary point that someone else holds over you like some bar that keeps getting raised.
You set that bar. You grab hold of it. You bring it down to you right where you are and raise it up with you.
You're enough right where you are, right now, and you'll be enough right where you are tomorrow and the next day and the next.
This is how we do it. This is how we ALL do it.
Everyone who seems to have it all together. Everyone who seems to have so easily reached that pinnacle of self-love. This is the truth of what we all discover. Not in flying leaps that aren't sustainable over real time. But one do-able single baby step at a time.
Have you been feeling overwhelmed believing there's so much to do to get "there"? What one step feels do-able to you right now, today? Share it with us in the comments below so we can all cheer you on!