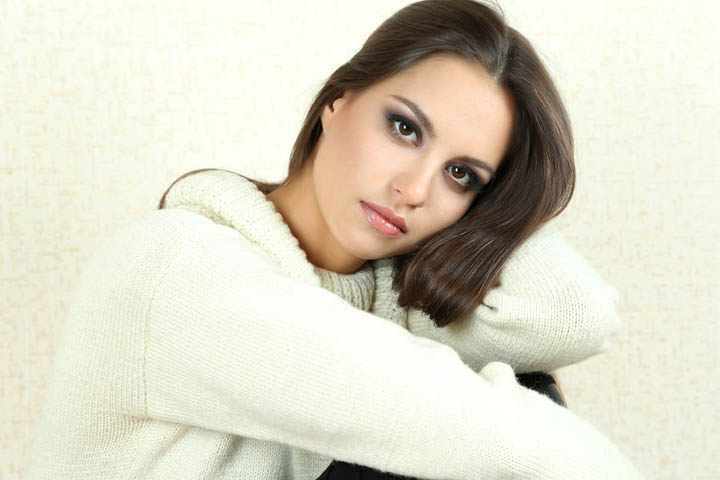 Our beautiful friend, Tali, had her boyfriend of 4 months suddenly pull away and then disappear and she's wondering if he'll ever come back.
Here's her email:
Dear Jane,
Thank you I just read your reply to Elise's email and it helped me as your emails always help me when I'm going through these constant painful patterns.
The guy I had been seeing for 4 months, who was calling me every day, sometimes even talking on the phone for hours and we were going on dates...messaged me and told me he needs time and he will find a way to get our connection back.
I was very upset and wrote back to his message including questions and he never wrote back.
That was 4 months ago and I still haven't heard from him.
I feel so much sadness and pain and I haven't run after which is not in my nature anyway although somewhere deep down I want to message him. I'm just finding it so hard to get closure within myself because of the fact that he told me he just needs time and will be back.
Although at this stage I really don't think he will be back.
Some tiny part tells me to wait but I know I shouldn't although I am struggling to let go. Out of all the men in my life we had a crazy amazing connection, something I've never experienced with anyone else.
I did not sleep with him but still cannot let go. This is the third guy over 2 years I've had to let go, when will my man come and stay? 🙂
If you have time I would love some advice but if not still just writing to you helps me release some of my pain.
Thanks for listening.
- T
My Response:
Oh Tali, I'm so sorry for what you've been through. But I'm glad my emails and responses to other women going through similar situations are helping you. We're here to support each other!
There's something you need to know about these types of connections. These crazy, amazing connections that rival all the rest.
They're real.
You feel them because they are real. You feel them because he feels it too.
The potential for the most incredible of relationships is there, but the problem is, you can't be the only one trying to sustain this type of connection. You can't be the only one willing to do the work, capable of making it what you both feel it has the potential to be.
This is why it always takes two.
And it's also why we keep showing up for this type of relationship, with this type of guy, with this kind of potential. Because it doesn't stop there.
It brings us back to someone else, to someone else who also had that kind of potential. Usually our fathers, sometimes our mothers, but always someone who wasn't capable of giving us what we needed way back when.
Understand that part, Tali, but don't stay there.
Yes, it helps to understand, and without that understanding it can be so hard to move forward, but once we accept what we're doing by repeating these patterns over and over again, we need to ask ourselves the bigger questions.
What will someone be like who you never have to let go?
What will it be like for you to be with someone who will always want to be with you?
When we don't have a model for that, we have to create one for ourselves. We have to create the feeling, the expectation, the absolute certainty that the only guy we're going to allow in our lives is the one who's ready for everything we are and everything we have to offer.
The only one!
Then, and only then, does that same absolution allow love to meet you right where you are with someone who embodies exactly what you're calling in.
Someone who never leaves when the connection starts to wane. Someone who you never have to let go of.
We get carried away with intense attraction and incredible connections, but we have to take it slow so he can show us he doesn't need time, and he doesn't need to work to get your connection back.
He's bought into it , too. He believes it has to be that intense, that it has to be that amazing, and without that, he's not the man he's supposed to be.
It takes a man who's gotten beyond that, who's has his own models of men who are strong and yet in touch with their emotional sides as well, who can sustain a relationship that lasts over time instead of just an instant connection with nothing more to sustain it.
There are men like this out there, Tali. I've met them. I've known them. I come across them all the time.
But when you're looking for only one kind of guy, when you've only got your eye on the ones who only know the part about creating that intense connection with you and then leaving when the reality of what a real relationship takes kicks in, we make it that much harder on ourselves to find them.
It's why I created an entire program on just this topic "Why Men Pull Away: Breaking the Cycle of Dating Emotionally Unavailable Men Who Won't Commit".
You'll let go when you're ready. Don't try to make yourself.
In time, the more perspective you have on this, you'll do it naturally on your own. Right now, this is more about you than him.
You're wondering why this is the 3rd guy in two years that you've had to let go like this. You're questioning if you're ever going to change this pattern. You're wondering when it's going to be your turn.
Oh Tali, your turn is coming!
You already have everything you need, you're already everything you need to be. It's realizing this where our greatest work lies.
You can do this! And I'll be with you every step of the way.
I hope this helps.
Love,
Jane
Do you have any other words of advice and/or encouragement for our beautiful friend Tali, who's going through this difficult time? Please share your thoughts with her below in the comments - she needs to hear from you!