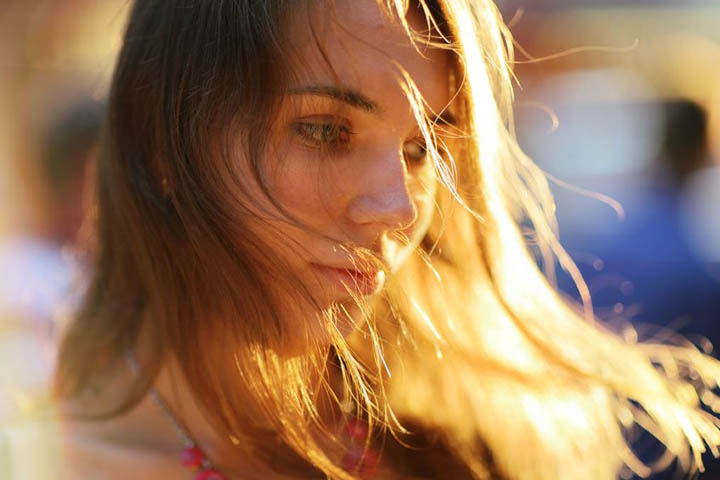 If you're like I was, there are times when you really begin to question yourself.
Like when you think you notice little things suddenly being different, but since you can't quite put your finger on any one thing, you second-guess yourself. You feel like he's getting distant, but it's subtle.
You know if you confront him about it, he'll deny it, or tell you that you're being needy, or controlling, or smothering, or something else just as awful sounding. But in your gut you know it's true.
It's happened. Again. He's getting distant, and to you it feels like the beginning of the end.
This is exactly what's happening right now to our beautiful friend, Vanessa.
Here's her email:
Me and my boyfriend have been together for about 7 months and recently just came back from our vacation together.
On our vacation I told him how I felt about him and that I love him, I did tell him as well that I am not rushing and don't expect for him to feel the same I just want to know where his feelings towards me stand and just felt the need to let him know where my feelings are.
Since the beginning he had told me that he is the type that takes him a while for him to actually come to love that person and I respect it. He did let me know that his feelings did grow from the last time we had spoken about it and he likes me very much and cares about me.
He acted normal the next 2 days on the trip but when we got back and I went home now I feel him a little distant or maybe is just my head because I told him that I love him. We got back 3 days ago and he has been off from work, I work nights so I was only off yesterday and he was too but we didn't see each other.
I mean we still text but I feel like I have to text him and call him first. Before he will text me in the morning saying good morning and then just start a conversation what are you up to? What are you doing later? Etc. but now he is not asking.
I called him yesterday before I came to work because I hadn't heard from him since the morning and we were just talking about vacation days etc. which he seemed normal to me. I spoke to him about his birthday in April and what he would like to do and I brought up New Orleans or Vegas and how WE (I squeezed we in the conversation) can do this and that and that I will plan it.
He didn't say anything he just OK yeah cool.
I am going over to see him today but don't know if I should ask if we are OK or if I should just leave it alone and wait if he really is getting distant or if it was just me overthinking it.
Hopefully I hear from you soon.
- Vanessa
My Response:
There's a pattern weaving throughout your email, Vanessa. It's you going to him. It's you telling him how you feel about him. It's you telling him you love him.
And now it's you feeling like you have to call him or text him first or you won't hear from him at all.
It's you calling him when you haven't heard from him.
It's you bringing up his birthday to see how he would like to celebrate it with you.
It's you squeezing "we" into the conversation.
It's you offering to plan everything, if he'll only say the word.
It's you going over to see him today.
And it's you wondering if it's alright to ask if the two of you are okay, or if you should just leave it alone and wait.
It's no wonder you're wondering if he's getting distant or if it's just you overthinking it. You're filling in all the spaces, all the lulls in texting, all the places where he would show you what he's feeling, what he's thinking by his actions, his words his behavior.
It's okay either way, Vanessa.
Even if right now it only feels like it's okay if it means he's all in. But if he's not, if you give him that space and find out he's not, that's okay, too.
Because you only want someone who's feeling it for you. You only want someone who's reaching out to you. You only want someone who's initiating with you. You only want someone who's calling you, texting you, making plans that include "we", instead of leaving it all to you to "squeeze" it in as subtly as you can.
This is you chasing him.
I do understand, Vanessa. All too well. This is what we do so well. You've just come back from an amazing vacation with him and you don't want it to end. You want it to keep going, to keep being the way it was.
And so you're afraid of what will happen if you don't fill in those gaps, if you don't fill in the distance you're sensing with you.
I have something to tell you about men. Right after things are especially good, right after some especially close time together like a vacation together, is exactly when most men need a little space.
Don't be afraid of it!
Give him that space. He'll be back, unless it was too much for him. He'll be back unless he's not on the same page as you. He'll be back unless he doesn't want the same thing you do in a relationship.
But none of these scenarios are to be feared, Vanessa, because you don't really want to be with someone who this closeness could be too much for. You don't really want to be in a relationship with someone who's not on the same page as you. You can never be happy in the long run with someone who doesn't want the same thing as you do.
Let him have this time.
As scary as that might feel. Most of us only know how to overthink everything when we detect the slightest change in his behavior, but most of us don't know how not to when we've staked so much on this one person, when we make it all about them choosing us instead of about us choosing them.
Do you want to always have to be the one doing the chasing? Do you want to be the one who has to text or call if you want to hear from him? Or do you want someone who reaches out to you, someone who you know will reach out to you even if you're not the one to reach out to him first?
We set up a pattern when we do all the work, when we do all the chasing, when we're always the ones planning everything around them. It's a pattern that's hard to change and leaves us always wondering, like you are, if everything's OK.
You'll never need to ask someone if the two of you are ok if you're on the same page, if you're both in the relationship for the same thing. You'll know.
He'll make it so clear to you by his words, his actions and his behavior that backs his words up. You'll sense it, you'll feel it, in the way we always know.
And if you don't, there's something to that, too.
Listen to your gut instincts. Take a step back long enough to detach for a moment to see what's really there, what his behavior is really telling you and what it's not.
You'll find your answers there, Vanessa, whether they're the ones you want to hear or not.
I hope this helps.
Love,
Jane
Do you have any other thoughts you'd like to share with beautiful Vanessa? Share them with all of us in the comments!