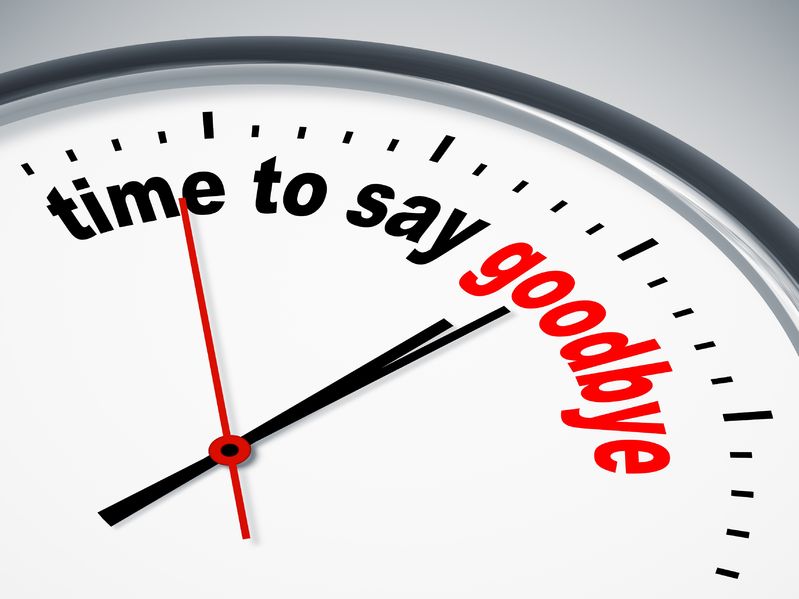 It's the end of the year.
Another year.
Most likely another year that didn't bring you the love you were hoping for.
Another year that ended before you were ready to claim defeat.
Another year that missed the mark in all that it promised to be at the start.
It's enough to make the strongest among us lose ourselves in what could have been, what should have been, and what we so wanted it to be.
But there's a problem with this approach.
When we look back at everything we wished we had differently, when we look back with only blame and regret for what we can't change, we do more damage to ourselves than what anyone else can do to us.
It's time for a new ending to a year that didn't go the way we wanted it to.
It's time to say goodbye to guilt, blame and shame. It's time to say goodbye to all the if onlys and all the self-deprecating behaviors that do nothing to bring us closer to our goals except to remind us of everything we're not and everything we should be.
The only people in our lives we want are the ones who understand what it means to be human. And that means they understand what it means to make mistakes, to show our humanness in the most obvious way we do – by being human.
Not perfect. Not flawless. But real.
The kind of real that means we make mistakes. We do things we regret. We forget to do what our best selves are capable of doing when we're feeling like our best selves.
Because when we're feeling desperate, scared, anxious – anything but our best selves – we can do so many of the things we say we'll never do.
We call too much, we drive by one too many times, we stalk on social media or in person, we play games, we hold back from what we really want to say, we demand, we pry, we manipulate, we nag, we try anything just in case.
And then when that doesn't work, we beat ourselves up mercilessly like no one else can.
Today, as you're reading these words, I want you to stop and take a deep breath and look around at where you are right now.
Are you here? Good. Yes, you're right here, right now in this moment. See this moment? It's the only one you're in right now. It doesn't go backwards and it doesn't move forward.
It's only this one moment.
I want you to breathe through it until this moment passes and you move to the next.
Now it's the next moment. Stop here again.
You're here now in this new moment. There are so many more of these to come. We're going to start fresh in this very moment. Right now.
The past is gone.
Read these words again. The past is gone.
Gone.
Whatever you feel about that, allow yourself to have those feelings.
Maybe it's a feeling of loss at what was lost. Maybe it's a feeling of sadness for what could have been and wasn't. Maybe it's anger at what you feel was taken from you or not handled the way you wanted it to be. Maybe it's relief that it's over.
Whatever it is, there's something else it's tinged with that usually speaks of regret. Regret for something you could have done or said differently or not at all.
That's what I want you to let go of. That's what I want you to say goodbye to.
We live and learn, Beautiful. Oh how we do! But not with guilt-ridden, shame-laced, heaved on heaviness that doesn't allow us to be the beautiful human beings that we are.
This is what we're saying goodbye to!
In this new moment forward, we're going to start doing things differently one baby step at a time. Right where we are, with what we now know, with what we've now learned.
But in taking on this new mindset, there's no room here for the heaviness of regrets. It only brings us down, zaps our energy, takes away any sense of power we might have. That's why it's so hard to do anything differently than what you've already done! You're so saddled with the old stuff, you have no energy for the new actions that are going to turn things around!
This moment is a new moment. Now is what you have. A new beginning is what's in store.
Goodbye regret. Goodbye "if only". Goodbye what should have been.
Hello to what is.
Hello to what will be. Hello to owning your own power, your own dreams, your own goals, and going easy on you.
The past was what it was. The present is what it is. But the future is whatever you want it to be!
What about you? What do you need to say goodbye to in your own life to allow yourself to move on? What are you holding on so tightly to that it's time to release? You're not alone. Put it down in writing in the comments and say goodbye once and for all.
You don't need to hold onto it anymore.