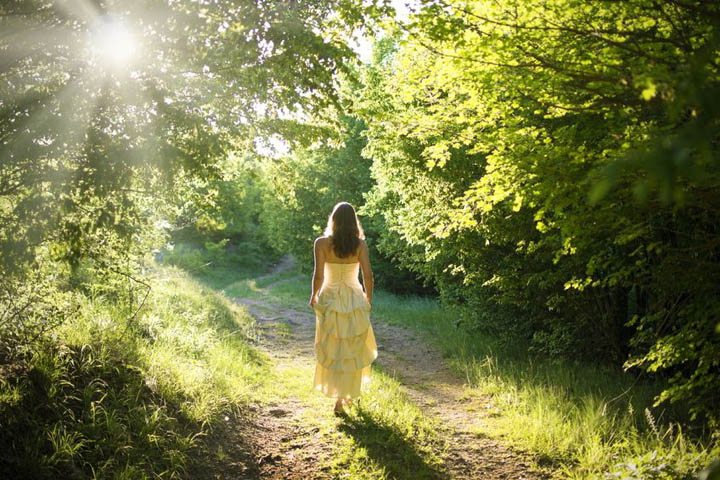 What do you do when the ex who couldn't commit suddenly decides he wants you back - but you don't know if it's just because you've moved on with someone he knows, or because he actually wants you back? What would you do?
Well, that's what our beautiful reader, Jessica, wants to know. I'm featuring her email on the blog this week, and with all the experience this community has with exes who won't commit, I know she's come to the right place.
Here's her story:
Hi Jane,
I have a point of crossroads and I would really appreciate your guidance.
Basically my ex boyfriend and I were in a committed relationship for about two years when he was offered a job in the US. Because of the visa laws it was a situation where we would either have to commit or try another option.
Instead of exploring the different options he froze and abandoned the relationship, treating me very disrespectfully, revealing a side that I didn't recognize and cheating on me multiple times. This was about six months ago.
He then went off to the US and then a lot sooner than I expected I actually began to see somebody else and move on which unfortunately happened to be an acquaintance of his.
So as things began to develop with the new guy I knew I needed to tell my ex to be fair to the situation as they had known each other and not to hurt him anymore than the news could already. Since he had been gone I'd heard from him occasionally and of late had a couple more emotional messages of missing me and regret which I closed down and asked for his respect in leaving me be.
But when I told him about my new situation he basically reacted in a way that I totally didn't expect.
He told me how he still loved me, how he wanted me back, declaring his feelings, how wrong he had been, how sorry he had been, how he wanted to book for me to go out and see him so we could see whether we could find that place again, and basically saying that he would even quit his job and do whatever I needed for us to be together again.
He is back in a couple of weeks anywhichway.
So now I feel at a crossroads. Things with the new guy are really great and on a whole different level of depth and got serious pretty quickly, he has had tremendous capacity for the situation but I want to be sure to treat him as respectfully as I can whatever happens.
We began very innocently speaking for about 3 months before we even saw each other due to distance (he lived abroad). Before this I had made a plan to go traveling and so we actually decided to merge our plans and move away together to explore a new part of the world separately but together.
We were booked to leave in January but now that this has thrown up these emotions I can't help but be aware that there is a different feeling and isn't the same spark as I had with my ex and I'm unsure if this is because it is a newer situation or because I still want to be with him. I don't want to make the wrong decision and regret what I chose to do.
Please help me make the right decision.xx
- Jessica
My Response:
Dear Jessica,
I'm so glad you reached out. It can be so hard to see the forest from the trees - or your answer from all the possible answers out there -  when you're the one having to choose.
Let's start with what we know for sure. He cheated on you multiple times. He couldn't look at other options. He left the country and that was the end. Until you brought up the one thing that brings out the empty promises side of every man – another man.
An acquaintance of his, no less.
Suddenly, and not so surprisingly, he wants you back. He's even motivated to arrange it this time. Forget the past, forget what he did, how he hurt you, now he's ready to rise to the occasion and beat out the competition.
It's every girl's dream.
To have the very man who deserted her, rejected  her, cheated on her even, now wanting her back, saying he wants to get it back, to see if you can bring back what you had before together. Is it really about him, Jessica?
Or is it the dream?
There's no way the guy you're currently seeing can hold a candle to that kind of a scenario. Don't even think about putting them on the same level. One is being more than understanding while you sort through all the emotions that are coming up for you; but what about the other?
Since he's coming back anyway in a couple weeks, I wouldn't make a special trip out there. If you want to see him, see him when he's back anyway, but know that you can't expect your current boyfriend to have an unlimited supply of understanding for you.
What does your gut instinct tell you to do? What would he be doing if you hadn't told him about your new-found love with his acquaintance?
Yes, sometimes we only miss what we had when we realize we can't get it back, but only sometimes. Other times, it's only the male ego rising up to meet the challenge.
This comes back to you, Jessica.
We can't see the future, but we can have a sense of what matters most to us. You're just getting to know this other guy, but you've known your ex for a couple of years. Take out the romantic fantasy of him coming back for you, even saying he's willing to quit his job for you, and what do you really have? Who is he? What qualities does he have that are what you're looking for?
And more importantly, what doesn't he have that you need?
Without the fantasy, the drama, the excitement this is stirring up for you, is he what you're really looking for?
Look at qualities. Look at who's there for you in the real moments of life. Look at what you need and who they both are. Look at their character. Who can you see being married to, being the father of your future children, if that's what you're going for here?
Who can you rely on, who can you trust to be there for you in the real, messy moments of life that will inevitably come up for you?
And then there's always our regrets.
What will you regret more? Losing your ex or the acquaintance? What do you most need to do for you? Find out with your ex, or be with the new one. He's been so understanding, but will he still be?
And what about you putting him in this position in the first place? Can you live with that?
I know I've got more questions for you here than answers, Jessica, because I know you're the one who knows yourself and each one of these men better than anyone else can. You know what you can live with. You know what you can't. You know whether it's more the fantasy or the man.
You know what you need to do for you.
At the end of the day, both your ex and this new guy you're just getting to know are going to do what works for them. You have to do what works for you.
Don't be afraid to make a choice. If it's the wrong one, why is it wrong? And if it's the right one, what makes it right?
Follow each path through to the end in your head.
What does it look like? What happens along the way? How does it end? When you've gone around in so many circles that your mind is spinning, come back to you. Take a deep breath and let it go.
What if you do nothing? What happens? Who pursues you? What if you don't decide either one and simply allow life to reveal what happens next?
What if you let it all go? Who's still there?
Find your own path, Jessica. The one that speaks to you. The one that you can live with, even if it's somewhere between the two. Can you see how uncomplicated this can be if you allow it to be? Who's there? Who's seeking you out? You've been honest with both, now you're going to see what's real – who's real – and who's not.
Sometimes we choose by not choosing at all.
Could this be what you're looking for after all?
I hope this helps. And know that if you want to talk this through further and in more detail, I'm always here for you.
Love,
Jane
Do you have any other words of advice and/or encouragement for our gorgeous friend Jessica? I've given her a lot of questions to ask herself, but hearing from any and all of you can help show her the way clear. Tell her what you think she needs to know here in the comments!