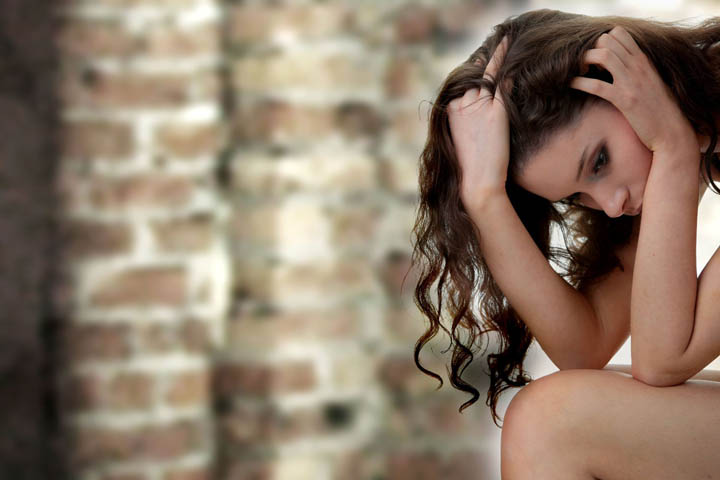 Our beautiful friend, Metta, is wondering if she may have ruined things with the man she's dating by letting him know that she wants an exclusive relationship with him.
Here's her story:
Hi Jane,
I've been reading several of your articles on dating someone who isn't wanting to commit and find them really helpful. I appreciate you sharing your gifts and insights. Hopefully you have the chance to read through this all as I would love to hear from you!!
I have been in an undefinable relationship with someone for close to a year now. He said early on that he just wants to be friends because of our age difference (he's 15 years older). However, we've continued to see each other and act as if we're dating.
It has been a roller coaster these past months, during this time he even got into a relationship with another woman for some months and then recently broke up with her. We still hung out and cuddled with each other during their relationship and she was aware of this.
This past month, my relationship with him has really carried some momentum and we are more intimate that ever -- spending every other day or more with each other. Though we're still not in any kind of established relationship and he still mentions that he's interested in possibly exploring with other people.
One evening I ran into him at an event and he was with another woman. This turned out to just be a friend of his and she has a boyfriend. However, I got super triggered and angry -- thinking that he was on a date. I sort of freaked out and went home and decided to myself to end things.
When I saw him next I basically said if my needs (being in a more exclusive relationship) aren't being met than I wanted space. And he immediately said he isn't planning on seeing anyone else and suggested having a trial period of being exclusive. We didn't come to any real solution and it was getting late so we decide to continue the conversations next time.
A few days later, he invited me to a show.
When we were there we got a chance to talk and he told me that he asked his dreams what he should do the past two nights and each morning he woke up with the feeling of "not right now". Then he brought up the age thing again. He says he has the same intuition with me that he did with an ex of his that was my age. That relationship ended with her leaving him for someone else and I think it was really traumatizing for him.
He also said his number one motivation is to not hurt me -- which makes no sense.
Anyway, I was really supportive of how he felt and at the time, I was just happy to have the clarity and knowing to move on instead of staying in the gray zone. Then we stayed the night together and for me it was like a last time, getting closure sort of thing. I don't think he got it because he was sending sweet texts the next day and then asked to go for a bike ride the next evening.
I texted him back saying I would like to minimize contact at this time and he just said okay. I ran into him the next day and I could tell he was hurt and he left early saying he wanted to give me my space. I told him to feel free to stay and that I still want to be friends. I think he also left to give himself some space. It's been a few days now of no contact.
Anyway... My question is about the intense and frustrating amount of regret and doubt I'm feeling.
I feel like I ended things right as our relationship was the closest it's ever been. I'm asking myself,
"Why can't I just go with the flow and enjoy my time with him in the present moment?"
"What if I ruined things by leaving and not letting it have the chance to develop in an organic way?"
"Can I just be his friend at least and be open to dating other people?"
The chemistry I have with him is amazing and it's really hard to maintain space with him. We love and care for each other deeply, but circumstances seem to just not be ideal for us to get involved with one another more seriously. It feels like I'm withdrawing from a drug. I also find myself hoping he'll decide he wants to be with me, but don't want to be waiting.
Ugh!
Wondering if you have any thoughts or advice? Thank you so much for your time!
- Metta
My Response:
Dear Metta,
I'm so glad you reached out to me. I have no doubt your letter resonates with so many women here. You see, we always have regrets when we look back after we've been the ones to end things. It's rarely a role we're comfortable playing when we feel like we've left so much on the table.
But did you really?
There's a reason it feels like you ended things right as your relationship was the closest it's been. It's because he sensed you were pulling away from him and was coming closer only because of this!
He wasn't coming closer because he was ready for more of a commitment. His words and actions up to that point where you finally recognized he couldn't give you the exclusive relationship you were looking for, only confirmed that he wasn't there.
Why else would you have ended things when you did?
He was showing you, telling you, turning to such non-committal places as letting his dreams dictate his actions and using your age difference to further support why he can't be with you. No wonder you felt such a relief to finally have some clarity from his words to know for sure it was time to move on!
You see, Metta, there's a reason we can't just "go with the flow" with someone like this. Because going with the kind of flow that involves being with other women, being on a different page, and keeping you hanging on isn't the kind of river you want to flow down in the first place.
And what if you "ruined things by leaving and not letting it have the chance to develop in an organic way?" Weren't you present long enough? How much more of your life were you willing to spend waiting to see if your "pretend" relationship might become some actually real?
Someone who truly wants to be with you will never give you reason to question his intentions, Metta. Remember that. They won't have excuses either.
And as for just being his friend and being open to dating other people, isn't that what your relationship already was?
There's a reason it didn't make sense when he told you his number one motivation is to not hurt you. It's because it doesn't make sense!
This is where consistency in actions and words matters so much to tell you about what a person is really like. You describe this roller coaster type relationship where you "pretend" to "kind of" be dating, where he's seeing other women, letting you know he wants to keep his options open and isn't looking for a commitment.
What about that is in line with what you want? What about what he wants is compatible with what you want? He either does or doesn't want the same thing as you.
And while his actions could have been enough to clearly show you this, when you came right out and asked him for a direct communication of what he wanted and he set the record straight that  it wasn't the same committed relationship you were looking for, he settled the case of ambiguity once and for all.
There's no ambiguity here, Metta, only his actions and now his words that reveal a man who actually does know what he wants; and it's not the same thing you do. But rather than looking at there being something wrong with you and what you desire, why can't it simply be that you're two different people on two different pages who've been this way for quite some time?
He may have been able to keep from giving you a definitive answer as long as you were content to be in this type of relationship yourself, but at some point, if two people are going to get together and have a real life committed relationship, they both have to want that.
You do, and he doesn't.
Unless you're not sure about what you want. If you're not, then go there first, and clarify for yourself that that's actually what you're looking for.
But if you determine that you are, and you mean what you say, then know that what you've done here is take the first step towards actually getting that than you've taken in the entire time you've been with this particular man. You've let go of the one thing that was standing in your way.
The chemistry with a man like this is always amazing. The reality never is.
Love,
Jane