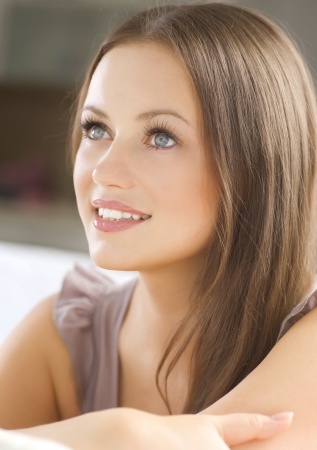 There are days when it feels like nothing happens quickly enough.
These are the days when my patience gives into impatience and I find myself struggling with the fact that something is taking so much longer than I'd like instead of surrendering to the gentle flow of what is and allowing things to progress at the pace that is meant to be.
And I'm reminded of how similar a feeling this is to when I was single, when one of the biggest questions I had for the universe, for God – and for anyone who I thought knew more than I did on the subject – was how much am I supposed to do and how much was I supposed to let happen?
Because the problem was that it always seemed to be taking far too long when I let go and relinquished control, but when I stepped in and tried to make it happen I only seemed to mess everything up. There was the dilemma.
Fortunately, I've learned a thing or two since then. I've learned that it's a balance.
It's a dance, if you will, of moving forward, of doing what each of us feels inspired to do, of doing what we need to do, of doing what life seems to ask of us to do by what it brings us. And then balancing that with who we are at our core. With our inherent gifts and passions, and abilities, and our dreams and our goals.
Doing what makes us happy, what makes the world a better place, what makes us live with ourselves in a beautiful state of peace and calm. At least that's what we strive for.
It's never perfect. It's never quite the way we plan, and it's never quite as easy as it sounds.
But it's in that balance that we make a life for ourselves; a beautiful imperfect journey that never quite seems to move fast enough or have all the pieces we'd like it to have.
And sometimes there's so many never-ending questions and so many decisions to be made that seem to have such consequential effects. And before we know it, we can become so bogged down in what isn't and what we still need to do and become, that we forget to focus on the simplicity of where we are and all that we've already done.
So here you are, today, with so many questions, so many doubts, so many fears, hoping that something will come your way soon to change it all and make it all better and have it all make sense!
Find your balance, my beautiful friend.
Accept what is. Accept what isn't. Work on changing what you want to make different. Work on accepting what you're having such a hard time letting go of.
But most of all, remember the balance.
Is it really worth your peace of mind? Is he – or anyone else – really worth the effect he's having on you? Is this really worth your beautiful you?
Just as I have to accept the reality that I can't physically be there for each and every one of you to spend a day with you to walk with you in your shoes to be that cheerleader that I'd love to be so you could see yourself the way I do. So too do you have to accept your reality that where you are right now is where you are. But it doesn't have to be done with such urgency.  It's a journey.
Nothing has to be done with such impatience, such fear, such doubt, such self-loathing and longing for anything but the way things are now. One step at a time, one glimmer of light at a time, one a-ha moment at a time.
Let the universe or God or whatever you believe in light that way for you in answer to your hopes and dreams and prayers that you put out there.
But let your feet take you there as well.
A dance of both, coming together in their own beautiful time until somewhere along the way, you discover the same truth I discovered so many years ago.
There are so many different paths to the same place.
Yes, I could have gotten there sooner. Yes, it could have happened differently. And yes, it was so hard to wait for.
But somehow, in that dance, something else happens that's more than just an outcome. It's the growing of yourself and that beautiful woman you are that it's not just about an outcome but about a self-discovery of who you really are and how worthy you really are that is every bit as essential to this process as is the culmination of the love that you've been longing for.
It's life-changing, my beautiful friend, and worth every single moment of the journey, no matter how long it seems to be taking, no matter how impatient we can be.