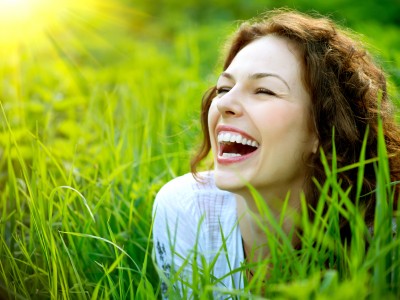 Stop chasing what other people think you should want.
Now that we've gotten clear on who we really are, what interests us and where our passions lie, we're going to figure out what we're looking for in our true love.
Mr. Right. The One. Our Soul Mate.
Or whatever you prefer to call him.
Because ladies, we are onto something! And the great news is that he's not the guys we've been dating. And why that's great news is that it hasn't worked out so far!
Here we've felt like such a failure for not being able to make those relationships work when we've tried so hard, done all the work only to have them slip through our fingers (or leap over our heads). Can we finally see that they weren't the guys for us? They weren't meant to work, they weren't meant for us to be able to turn them around, make them come back to us, keep the relationship from ending - because they weren't the ones for us!
Do you see that? Can you feel the freedom and confidence that gives us to know that it wasn't our fault? That we weren't failures, there wasn't something wrong with us, we didn't just have to hold out a little longer for him to come around… that in reality it just wasn't the right relationship for either of us?
And what would it do for our self-esteem if we could really get that if he did turn out to be the right guy, that it would all come around again in a different time when you were ready for him and he was ready for you? Oh, to have that kind of faith. That kind of belief system. It's true, but most of us don't get there until after the fact.
But back to finding out what we're looking for in Mr. Right. Let's describe him. Let's forget about the guys we've been with, the guys we've always gone for, that type that we always seem to fall for. Instead of going along with whoever is picking us, what if we picked him for a change? What if we could get so clear on what it is we're looking for in a guy that we actually decide if we're even interested in that guy who asks us out before automatically saying "yes" just because he chose us?
What if we took a step back, thought about who this person is that's asking us out, and then decided if he was worth getting to know better before jumping in amid our inner sighs of relief that someone finally asked us out again! Wouldn't that feel so much more empowering? Wouldn't we actually feel like we have worth in our right? That we had some power? That we were good enough just the way we are?
So start making your lists. Make two columns. One for what you're looking for, and the other for what you're definitely not looking for – and won't compromise. Don't worry about what your friends or mother thinks. This is what you want, and nobody else has a say in it. Be totally honest – If you want a guy who's intelligent, go ahead and put that on there. If you know you want to have kids, put on the list that you're looking for a good father for your children. If you want a man who doesn't smoke, put that on the second list.
Once you have your two lists, take the second one (the list of what you don't want), and turn each of those into a positive. For example, if you want someone who doesn't smoke, change that to be that you want someone who is health conscious. Then move it to the first list. On each of these, try to steer clear of physical attributes (blue eyes, tall-dark-handsome, etc.), as these can be unnecessarily limiting. When the doors start opening, remember Step #5 and keep an open mind.
Once you have your list completed then get clear. And confident. And strong in knowing that you are the only person who has a say in what you are looking for. This part is critical – the more clearly defined what you're looking for is, the better your chances will be.
Because it's in the getting clear, first of who you are, and then what you want to attract, that you find out what you're really looking for. Once you are totally clear on what you're looking for, you'll be amazed at how things start happening.
And that's the beauty of this - when you get this clear, you become more confident in your own right, you exude that confidence, and who you find you're attracting becomes reflected in that calm, beautiful confidence you authentically start exuding. Because that's the point. It has to be authentic. And don't worry, it will be.
When you remember who you really are and that you, the real you underneath all the layers of what everyone else thinks you are, have worth simply by being you. And that's the kind of you that the guy that you're looking for is looking for, too.
Want to read more? This post is an excerpt from my book Find Your True Love: 10 Simple Steps to Getting the LOVE You Want...and Deserve. Get your free copy by clicking here.