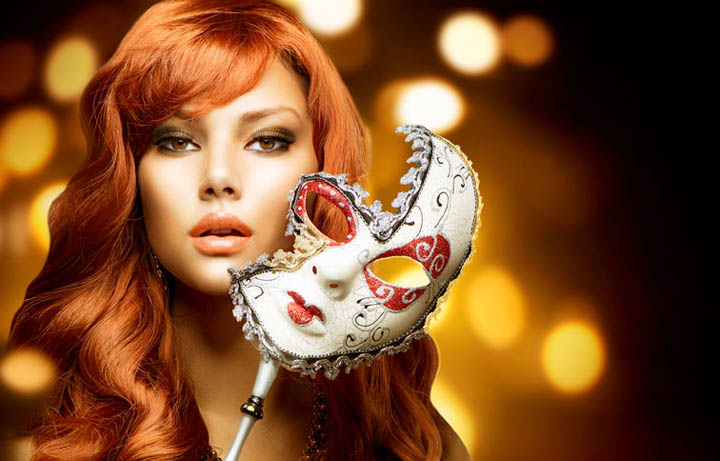 You've been told so many things.
You've been told who to be. You've been told what to say. And you've been told that it all matters IF you want to find love.
You've been told so many stories so that you'd see why someone else knows so much more than you do. You've been told to trust, to have faith, to listen to what someone else knows.
After all, you're single, right? Or worse, you're in love with an emotionally unavailable man who can't seem to commit. Or maybe you're involved with a married man who can't seem to give you anything more than empty promises.
But whatever your situation, there's one thing you've got in common with everyone else who've been told all these things; you're scared. Underneath the hurt, the anger, the frustration, the pain, you're afraid it's never going to happen again.
You're afraid it's never going to change.
And as long as you keep putting your faith in all these other people to make your own dreams come true, you're absolutely right. It's not going to change. Because what you're looking for can't come from them. They know themselves; they know every other woman's individual situation as her own. But what they don't know that matters more than anything else, is that they don't know you.
Advice comes so easy these days. It's all over the Internet, in every article, in every story, in every book, magazine, or newspaper advice column.
Your friends have advice, your family has advice, even people you meet who don't even know you have advice. They all do. And not just the married ones, no, it's even the single ones who can't seem to get it right themselves who are all too happy to share their own advice with you, too. We all do!
But even with all the advice out there, the truth is there's only one way to change this. It's by getting to know yourself. It's by removing your own blocks to love. It's by going back to that place deep in your past where everything became your reality in your very being – at the level of each and every one of your cells - where you physically, emotionally and mentally absorbed everything about your world.
It's there that something changed.
It's in that place where you lost you and gained a whole new way of living. It was called survival because back then, survival was akin to being loved. And being loved meant comforming to every one of those messages even if you had no conscious idea that was exactly what you were doing. No matter how much you thought you moved on from that place, it's something you never forgot.
I wish that there was some magic fix. I wish there was some magic wand I could wave and everything would work out exactly the way you want it to. But I've long learned that what we think we want and what we actually need, are often two very different things until we figure out how to reconcile the two.
Honestly, that's the biggest part of this.
And it's actually very simple if we weren't so entrenched in our beliefs that run so deep because of all the stories we've been told.
Finding someone to love and to love you back isn't just a numbers game. Sure, the more people you meet, and the more people you socialize with and the more places you go to and the more things you do increases the likelihood of meeting someone who's actually going to be compatible with you.
But when we're talking about reality and not just some fantasy that never passes the reality test, it's so much more than a numbers game.
It's all about you.
Follow along with me here. If everything you know about yourself is what other people reinforced in you and told you about yourself and had you believing things about yourself at such an impressionable age that formed the basis of your self-identity, then who you believe you are and what that person you are requires in a relationship to be happy is going to completely based on that belief.
But what if who you actually are wants (no, needs!) something different? What if this less than perfect (but beautifully real) version of yourself is actually the real thing? And what if who and what she wants (and needs!) is something real, not at all part of the fantasy you keep looking for that's only based on those same beliefs?
Are you seeing this?
Let me make this even easier for you. Finding yourself, your true self, is a pretty big picture concept, right? And figuring out the real you seems like a pretty complicated and equally as big picture endeavor, right?
But what if getting to know the real you was almost solely about uncovering those hidden (and typically incorrect) beliefs that you've been subscribing to without even knowing it?
What if the biggest work is just getting out of your own way by paying attention to what you actually gravitate towards, and where your happiest moments can be found, by remembering who you were and what you were all about right before you learned to adapt for everyone else?
There's something more going on than mere coincidence that so many women find the love of their lives only after they've found themselves. They do this by putting all the energy they'd been putting into their search for a man into a search for their own individual creativity they'd long forgotten they had precisely at that place in time.
The premise of my own coaching and online programs are all about one thing – helping you stop blaming yourself long enough to figure out how to find yourself, and then showing you how to find yourself for yourself.
That's so important.
Everything else that centers around doing and being and becoming what you're supposed to be or should be usually doesn't work. At least not in the long run.
Because what happens when you get someone who's only looking for that person you're presenting yourself to be by following someone else's set of rules instead of the you that you actually are?
What then?
That's what I'm talking about here.
There's a mask we've learned to wear. Except the irony is we don't know what our particular mask is or even that we're wearing one until we're ready to see it.
I'm here to help you see it, but you're the one who delivers that particular dose of reality to yourself. And you do it when you're ready!
Look closely around what you call perfect. Look closely around your ideals around perfection. Look even more closely around a definition of perfection that involves the people closest to you and the ones you surround yourself with.
You trying to measure up to someone else's standard of perfection, whether it be with your words, or looks, or image, or presentation, or whatever else your particular brand of perfection happens to be, and trying to find your own perfect version of the kind of boyfriend or husband or relationship that you were told he needed to be, equals two people more concerned about living up to an image than being real with each other.
That's why it doesn't work out!
The story of who and what you are isn't sustainable or attractive if it's only a story and doesn't accurately reflect your heart. The story of who he is and why he's so "perfect " for you doesn't work if the accurate reflection of your heart is about a real man who will never be any more perfect than you, too, can ever be.
Go back to that moment when your story defined you because it became your reality. You'll know when it was because it will be when your dreams came to a standstill, when you stopped putting all your creative energies into something you valued because it became more important to do something that some so-called they valued.
What makes you excited? What feels "happy" to you? What brings you to life?
If you still don't know. Find your tears. What makes you cry? What brings you to tears? What makes the emotion real for you? Our tears reveal so much if we allow them to. It's the places where we break that show us where we've been broken. And when we find where we break, we've found where we love.
And that, Beautiful, is where you begin to find your way!
I'm so glad you found your way here, Beautiful. Tell us in the comments how this resonated with you today!