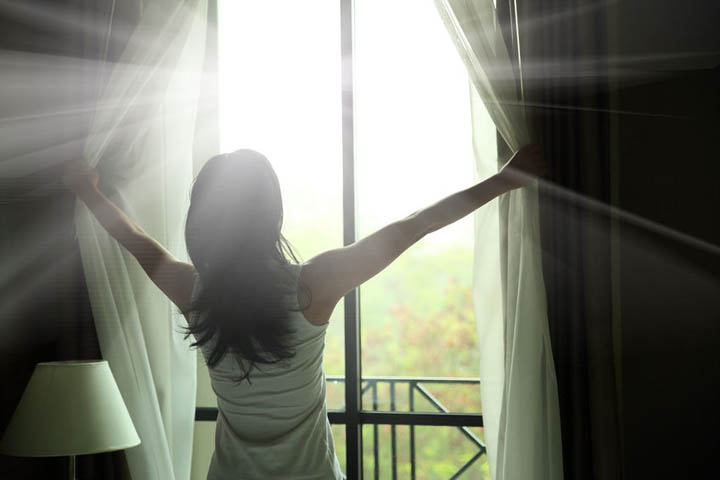 I like to think of it like the light.
We can know what we don't want, what isn't right for us, by what feels dark, scary. What we're afraid of.
So if we're afraid to lose him because we don't know if there's anything better out there, that would be the dark.
But then there's this beautiful place of light that few of us have been told about. It's where we find what we do want.
It's like marching for what we want vs. protesting against what we don't want. There's a beautiful difference there that happens in the energy you create and put out there.
So when you focus on what you do want instead of what you're afraid of that you don't want, you're in the light. We know if something's right for us by whether we feel like we're in the dark or the light.
If it feels heavy and dark and hopeless, it probably isn't right for us. If it feels light and airy and hopeful – even if we can't quite believe it because it's so unfamiliar – that's probably something that's right for us.
No, you don't have to do anything. You really don't.
You don't have to grow or shift and change or really do anything different at all.
You don't.
There's nothing making you or forcing you to do anything. This is so important because we spend so much of our lives fearing all the lessons that we don't want to have to learn.
I lived in such fear that I was going to have to be tested in the cruelest ways – namely, by being denied my dreams of a husband and family. I felt it was some cruel test that I had been somehow selected for.
I dug in my heels fighting the whole idea that I had to go through something awful to get to somewhere good, but it persisted.
Well, what I learned since then both in my own personal experience and through years of listening to all your stories, I've also seen over and over again. You don't have to do anything to have your answers come to you.
Rather, in the midst of that fear, in the midst of our indecision, if we can calm our anxious selves enough to truly listen, the answer always comes.
It's a stirring inside us. It's a feeling that there might just be something more than what we've always done and how we've always seen the world. The world we've seen through a lens we never realized might be someone else's and not our own.
Or at least the lens we long-learned to see through but was never a choice as we knew it.
No, you don't have to. But when that stirring comes, when that undeniable feeling comes that calls you to something more, to something deeper, to something that suddenly seems so true, so real to you, if you do choose to follow it, there's something beautiful in the process for you.
Along the way.
"If you choose" is so important because no, we absolutely don't have to. We don't.
All these rules, all these things we do and say because we think it's the way, we don't have to.
It's the very choice that's inherent in our actions here that makes this ours to run with.
It's taking a chance on you for a change. It's seeing where you might go. It's seeing what you might become.
And what might become you.
Oh there's nothing to fear, Beautiful. This is a ride custom made for you. You can feel it's calling. That's why you choose it.
And it's in the choosing that you find something that comes from the light, not from the dark. It's in this choice that you find yourself free, and happy, and loved. Not held down by a weight that has you doubting that you took the right path on embarking on this journey.
So if you're not sure, or if it feels dark, you don't have to do anything at all.
Or maybe you want to keep moving that one step forward toward the light that you see. Maybe it's in the moving forward that you'll find what you really need.
What about you? What feels dark and scary to you, and what feels "light"? Share your story with us below in the comments!