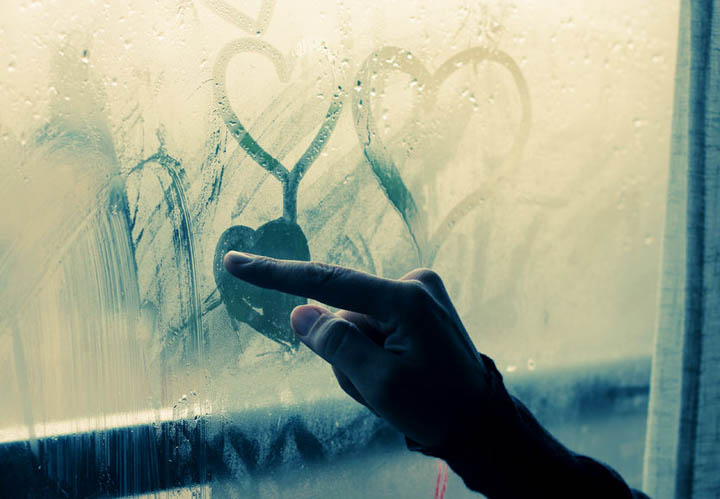 I know you get so many emails from so many people telling you what's wrong, what you need, and why they're the ones who can fix it for you.
I want to give you something different this holiday season.
We feelers feel a lot this time of year, and I want to acknowledge how much there is to feel.
No, it's not you.
This time of year we cry more easily, we feel everything so much more deeply, we sense the nostalgia of the ones that got away and the ones we wished could have stayed.
We feel.
We hurt.
We grieve for a past that could have been different.
And whether it's the feeling of aloneness when we're surrounded by family and should feel anything but lonely, or whether we're trying to figure out how to numb ourselves enough to just have some fun welcoming in the New Year, we feel all the way through.
I hope by now you're feeling a sense of not going through this alone. I hope you're starting to see that there are so many of us feelers in this world who are finally freeing ourselves from the bonds of trying to be like everyone else, and are finding love by embracing every delicate, sensitive, feeling part of our hearts and souls.
There are more and more of us discovering that these are our strengths, not our weaknesses, all the time.
We're waking up.
We're encouraging and supporting each other instead of trying to stand each other up. We're learning to stop comparing because there is no comparing the very parts of us that make us uniquely who we are.
And so, Beautiful, I do have something to say to you that I want you to think about whenever you're feeling introspective and melancholy this holiday season.
I want you to feel your ability to feel with every part of your being.
I want you to embrace that ability to feel with every part of you.
I want you to stop beating yourself up for everything you've done that's come from that place of feeling.
My wish for you is that you could see yourself through the eyes of someone who loves you. Someone who sees you for who you are and wants to be with you because he's ready for you.
Not because he wants to be close to you in the hopes that it will somehow rub off on him, but because he's done enough of his own work on his own journey to be able to appreciate your beautiful self for exactly what you are.
My wish is for you to know the difference.
When the music plays, and the singer sings, I want you to feel the connection to the artist behind it.
They're just like you. They feel. That's how they create.
And they do their best work when they're feelings are so raw, and their hearts are breaking.
Just like you.
When you're watching a movie, and the story, the characters, the themes behind the obvious move you in such deep ways, it takes your breath away, that's another connection.
You've found someone else just like you.
The writer, the producer, the artists behind the scenes. They share your feeling heart, too.
When you're reading a book that touches  you and you're not the same as you were before, that's another one.
Another kindred heart. Another sensitive soul just like yours.
See?
We're everywhere!
I never understood this until recently. I lived so much of my life never understanding why it was I connected so deeply with certain songs, and movies and books. I just thought I always cried at movies, at weddings, at certain songs. I just thought I felt things that most other people didn't feel.
What I understand now, is that I'm not alone at all.
There's a whole community of other people just like me from all walks of life, doing all kinds of things that they may not have even realized their motivation for doing so. But ask any of them when they do their best work, and it'll have something to do with that feeling part of feeling raw, exposed, hearts breaking.
Their message hones itself through the very things we try to avoid.
The irony is, the only thing they have that most of the rest of us feelings souls don't, is the understanding that this is their strength. That this is when the good stuff happens.
My wish for you is to stop fighting what you think you don't want and can't handle in your life. My hope for you is that you'll turn it around to surrender to it instead.
There's something bigger than you going on here. There's something bigger than all of us.
Look around at the ones who are figuring this out. Don't envy them. Don't compare yourself to them. Instead, feel the sense of community with these kindred hearts.
You're never alone, Beautiful. Never, ever, ever alone!
Feel that.
Hold that feeling in your heart.
And the next time that book, that movie, that song speaks to you like nothing else, stop right there and hold onto that feeling.
That's your sign that you're not alone. You feel it. And so do the ones who are capable of feeling it, too.
That's your tribe. Those are your people.
Not everyone's awake to it – yet. But many of us are and more are waking up all the time. Carry that feeling with you wherever you go. We're everywhere!
Have a wonderful holiday, wherever you are, Beautiful. I'm sending beautiful thoughts of love and light to every single one of you!
Love,
Jane
Let's share! What song, book, movie moves you? Right now, I'm feeling "Imagine" by John Lennon, "A Woman's Worth" by Marianne Williamson, and "Good Will Hunting" with Robin Williams. Love to hear yours. Share your favorites with all of us below in the comments.