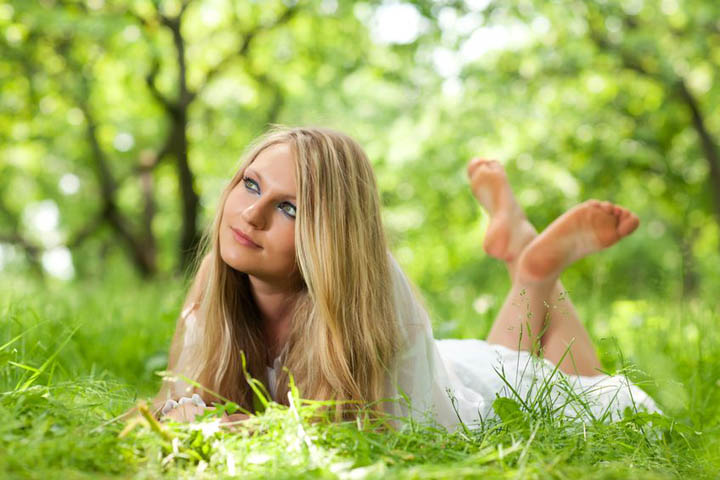 We look around and we see so much of what our culture calls strength among our friends, our colleagues, our role models, almost everyone it seems. They let things roll off them, they don't take everything so personally, they walk away without looking back.
They make everything  look so much easier than the way it feels to us.
The way it feels to us.
It's this part of us that gets the least amount of validation from the world around us and the people who are the least like us. In a world where success is evaluated by the measurable things that have nothing to do with our hearts, it's no wonder we can feel so wrong, so misplaced, so counter to what we feel so otherwise pressured to be.
Add to the mix of all the cultural messages we've already received from the time we first appeared as little girls wearing our hearts on our sleeves, with the people we've allowed the closest access to our fragile self-esteem, and we have a clear picture of just how backwards we've got it to be.
These things, these very things we are, do have a place here in this world of ours.
It's these qualities we possess, so opposite of what the world would tell us we should  be, that are vital, essential to this world. We're the ones who wake up first to something being wrong, we're the ones who sense what's coming before anyone else. We're the ones who feel the what no one yet can say.
The problem isn't with who we are, or these beautiful strengths we're so quick to dismiss and all but throw away.
The problem is when we carry on the pattern that's become so ingrained in us of pretending we're not who we are, of acting out roles that were never ours to play, let alone the ones we applied for.
We  set ourselves up for disappointment and failure trying to show the world - and everyone we've ever felt the need to prove ourselves to – that we're so much more than our feelings, our emotions, and everything else we are that we've been told we shouldn't be.
I know you've got so much proof to the contrary.
So many people and places and things to reinforce this for you in the only way you've ever known this to be true for you. Every day, right there in front of you, it's your reality.
Boyfriends who say you're too emotional and leave. Parents who never had the capacity to deal with their own softer sides and found it easier to change you than work on themselves. And a schoolyard and work place where the ones who are soft find themselves stepped on in the climb to the top.
It's no wonder you can't see your strengths for what they are. They've only hurt you, let you down, taken the hope you used to have and shown you the reality of what they get you instead.
This is how you feel, and you can show me your proof by the scars on your heart.
But what if it's only that you've been in the wrong places, playing the role of who you thought you could be instead of who you actually are? What if you could see yourself for who you are, for everything your beautiful softness brings to you, instead of what it takes away?
What if it's only been that you've been hiding behind what seemed so safe in a different time and place, and now the real you, the who you actually are, is refusing to be suppressed or hidden anymore?
What if something deeper within you is nudging you away, giving you small glimpses of what could be, showing you a new kind of hope you would never have been ready to hear or see before?
You were made for this moment, Beautiful. Made for just such a time like this.
The more the world shows you of what you don't ever want to be, the more a place and time is being made for you to reveal who you actually are!
Embrace your softness, embrace your beautiful sensitive self.
Wrap your arms around the part of you that wears your heart on a sleeve, that can no longer keep pretending you don't while you struggle to keep holding back the tears.
There's a whole world of people like you out there! A whole world of us who've been suppressed and convinced there's no place for the feeler, the dreamer, the believer, the attuned one.
But there is!
We're waking up, even as we struggle to stay in our safe places that have been all we've known. But when the hope of what still might be true for us becomes stronger than the fear of never finding anything more than what we've already known, we take that risk.
That's when we find our wings.
We fly, Beautiful. To places we've never known. With people we never imagined existed.
Can you take a little leap of faith? Can you try, just for even  a day, to see this side of you as a strength instead of a weakness? Can you accept there's a reason you were made this way? Can you embrace it instead of fighting it or excusing it away?
The next step won't be far behind. The step when acceptance leads to a curiosity of why, and then gives you the courage to hold your head up high instead of hiding behind someone else's image of what your life is supposed to be.
You can do this. I know you can.
And I'll be cheering you on every step of the way.
How about you? What are you waking up to? So many of us are rediscovering parts of ourselves we never knew were so beautiful. Share your discoveries with us in the comments!