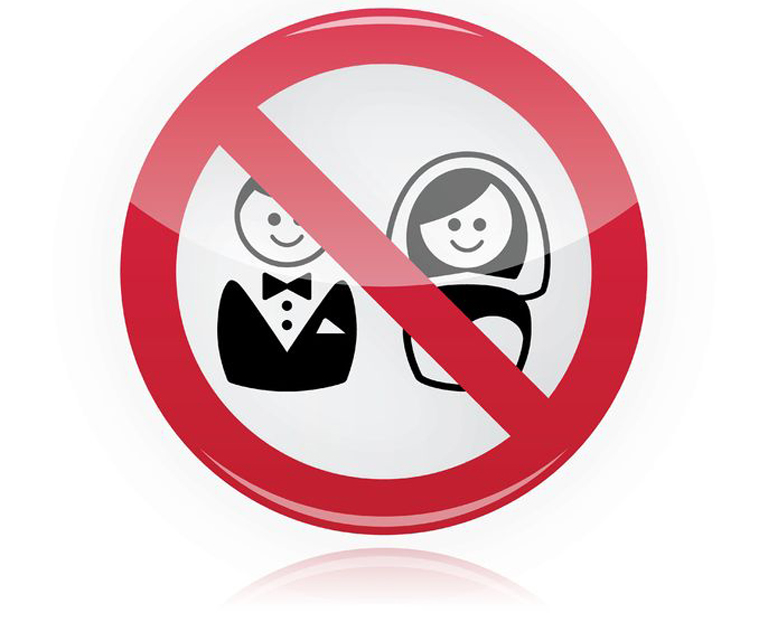 Our gorgeous friend, Anita, has written in to tell us about her boyfriend of 4-1/2 years who just doesn't seem to be able to commit to marriage.
Here's her email:
Dear Jane,
I left my live in boyfriend 11 months ago because he seemed to have no plans to ever marry me.
He also refused to communicate at all, by that I mean if I tried to talk to him about anything regarding my feelings or our relationship (which I did very seldom) he would completely ignore me & refuse to answer me, look at me or even acknowledge my presence at all.
This was ALWAYS the response no matter how loving I was he refused to speak or even tell me if we could discuss the issue another time.
He was always quite distant, needing a lot of alone time except in the very beginning (first few months) of our relationship. Friends & family said he has always been this way. He is 47 years old, never married or even close.
I am his longest relationship by far, 4 1/2 years, 1 other long term at 32 that lasted 1 1-1/2 years  & she left him because he wouldn't commit also. He has dated a lot of other women but all last between 2-6 months only.
When I first left he contacted me often, when I didn't respond to calls or texts he would show up at my job to see me for a short time & leave.
I never contacted him even once & tried to avoid him as much as I could except when he came to work for the first 4 months because even though he was contacting me the missing ingredient was he STILL wasn't saying he was willing to do anything differently.
Finally after 5 months apart he asked me to come to his house to talk & I reluctantly went hoping he had finally come around.
We had a pleasant evening just talking and he said it felt so good to be with me again and he wanted to try to work it out and see me again soon. He hugged me for a very long time and I went home very happy. Then NOTHING!
Two months went by with not a word, someone told me he was seeing someone else and then this past month I received a strange text from him about finding a favorite food of mine & he wanted me to know where to get it.
I didn't respond to him.
I am so hurt, I love him so much and always treated him with love and respect. I can't understand why he didn't just leave me alone after I left if he didn't want to try to work toward a new relationship.
Why this strange text?
My questions are, do you think at this age he is ever going to be capable of a healthy relationship or commit to marriage?
He is educated, a business owner and very successful in all other areas of life, although I do see some of the same tendencies in his business with dropping customers who ask more from him than he's comfortable with.
I know I had to leave for my own dignity and self-respect but I am having a hard time letting go of him & the dreams I had for a life together. I would be very grateful for any advice you can offer me.
Sincerely,
- Anita
My Response:
Dear Anita,
How my heart goes out to you! I'm so glad you reached out in the midst of your heartbreak.
You hope. You dream. You love with abandon!
You feel so much. You give so much. But he can't meet you even halfway. He only meets you just enough to keep you there, to keep you hanging on, in case he changes his mind one day.
You treated him with love and respect. But is this how he treated you?
You deserve someone who you never have to wonder about, who you can actually talk to, who you can dream with, who you can dream together with.
These strange texts come out of the blue just when we're ready to move on because in some way he senses it, and he's not ready for you to.
That's it. That's all. Leave it there. Don't use it as one more thing to cling false hope on. If he was close, he'd make sure you knew. If he was ready, there'd be no doubt.
Pick yourself up, Beautiful. Dust yourself off. You've got all the power in the world right there within you, Anita.
It's time to use it. It's for you, not him.
Thank the Universe or God or whatever you believe in, for saving you from any more heartbreak.
Take all of your beautiful time and energy you're spending feeling hurt by him, trying to understand why he doesn't share those same equitable sentiments as you do and put them towards you. We all have our own timeline for letting go, for seeing someone through eyes of reality apart from our own dreams.
But we only keep hurting ourselves in the meantime the longer we stay here.
You know this, Anita. It's why you left. I'm only going to confirm for you and validate what you know to be true. I want you to take full credit for seeing this for yourself, for choosing you over him, even if you so didn't want to have to.
He's 47 never married or even close.
You're his longest relationship - by far - at 4 ½ years.
His dating history averages are 2-6 months.
You've heard he's seeing someone else.
These are facts that we have to learn to listen to when our dreams, our plans, our hopes always try to justify them away or drown them out.
This is what you know about him.
What you're left with are your own beautiful dreams. Keep those. Cherish them. Treasure them. They belong to you!
There's someone out there who shares those same dreams. Someone who's going to share them all and more with you. Someone who's going to come alongside you and build on them with new dreams that will belong to the both of you.
That's why this happens!
I'm so sorry for your heartbreak – I know just how hard it can be to reconcile it when there's nothing right there in front of you to take his place. But it's the only way we can get past someone who has no business being in our lives when we can't see it for ourselves to get out of there.
He doesn't think like you. He doesn't act like you. He isn't like you.
No, they don't change. No, they don't suddenly become capable of a healthy relationship or commit to marriage if they're still so far away from there at 47.
For every  one man who might be the one in a million who comes around, I can show you a long line of heartbroken women who waited and waited and waited some more, who put their own lives on hold just to wait some more.
And in the end, he was still the same. But they weren't. They lost so much in the process. Their confidence, their self-esteem, their beautiful selves.
For a man just like this.
That's their story, Anita. Be so proud of yourself for not making it yours.
Now is your opportunity to come out into the beautiful light of you. Your beautiful world is a beautiful place to be. You did the right thing in not allowing in what doesn't belong there. What does belong will always, always find a way!
I hope this helps.
Love,
Jane
Do you have any other words of advice or encouragement for our gorgeous friend, Anita? Share them with us in the comments!
And if you're wondering what makes men pull away (and what you can do about it), check out my audio program "Why Men Pull Away - Breaking the Cycle of Dating Emotionally Unavailable Men Who Won't Commit".