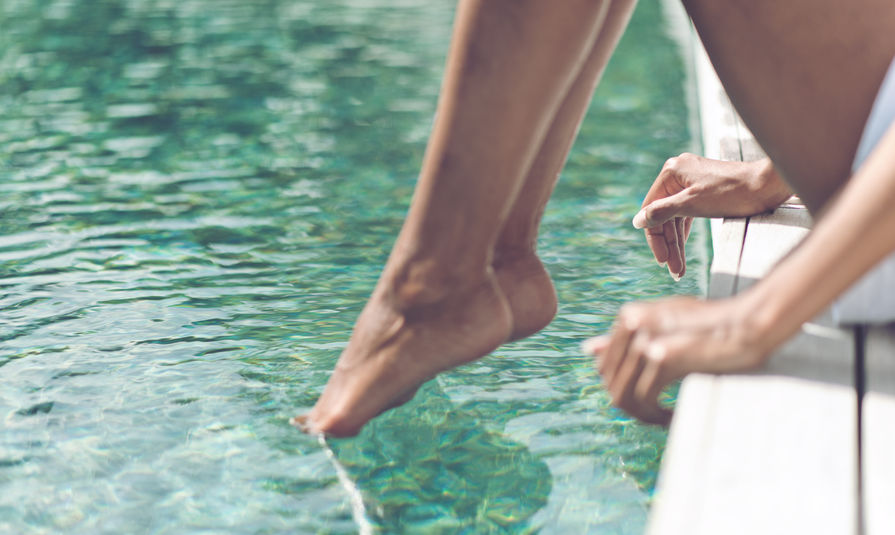 When he doesn't have to drive to see you – because you come to him.
When he doesn't have to give you love – to get sex.
When he doesn't have to court you, date you, prove his worth to you – because you make this all so easy for him.
There's a lie going around that we believe we just have to be enough, love enough, try hard enough, give enough and he's going to come around.
It's been going around as long as we were old enough to absorb it, and it's spread all around us from the music we listen to, to the shows and movies we watch, to the more subtle messages marketed to us in advertisements, carried in familiar adages we never question, and in the words of everyone around us who's bought into it, too.
So we try harder. Do more. Give more of ourselves away. Never questioning whether there might be a better way to get what we want so bad.
To be loved.
Except there's a problem with this method.
It doesn't work.
Because we're doing all this with the wrong people.
They're not the ones who are in any big hurry to change what's been working so well for them. These ones we're choosing to put all our time, energy and beautiful selves into aren't rushing to reciprocate what we're giving to them.
They're standing there, sitting there – being there, not here – keeping as much of themselves out of the relationship as there is in it.
Purposely.
Because it works for them.
One foot out. One foot in.
And then there's you.
Both feet in. Whole body in. Full heart in. Beautiful soul in. As in as you could possibly be.
Believing that just a little more heart, just a little more soul, just a little more you showing him he doesn't have to be afraid - he doesn't have to worry about getting hurt again – and he'll be in.
Except that the opposite is true.
The more you're in, the more he's out. Watch that. See the pattern?
I used to think it was just me, or just him and that meant surely it had everything to do with me. Until I started waking up and seeing this was happening all around me with women who all shared one thing in common … they all believed that it was going to get better. Every single one of them!
And I was one of them. I thought my situation had to be different. I thought I couldn't be like them. I thought he couldn't be like any of the men they were talking about. Surely not me. And surely not him!
Until I couldn't fight the reality any longer. I was just like them. And they were just like me. I wasn't so special after all, and neither was he. How badly I wanted to be the exception! I lived to be the exception. But as more days passed, more weeks, then months, then years, I couldn't deny it any longer.
It gets worse. Not better.
He pulls farther away instead of coming closer.
Your stories beg me to differ. You give me all the intimate details, begging for me to see something in there that tells you you're going to be the exception. We try together to find something –anything – to make it real. But when you're done with all the excuses, all the understanding in the world, there's only one thing left.
The truth. You see it before I even say a word. Your truth.
It hurts. Oh how it hurts. We rail against it. We fight it with everything we've got. But it's the only thing left to save you.
You're worth so much more than this reality that plays out every single day in every single corner of the globe. After meeting you in every country, every continent on the globe, I'm come to the conclusion that we're all the same regardless of how different our cultures, our countries, our specific circumstances may be.
Will this one be your wake-up call? Will this one finally be the one that gets through to you? Let's stop right here so we don't have to go through this again. So you don't have to go through this again. I know he's worth it to you. But what are you worth? How many days, weeks, months, years are you worth putting yourself through this for him?
Take all those excuses and understandings or things that only exist in his world – and yours since you've made his your own. What if you stop excusing? What if you stop understanding? What if instead you start listening, watching, observing and seeing what this is doing to you?
Wake up, beautiful. Wake up. Your beautiful life is calling. Don't ignore it anymore. He's not where it's at. You are!