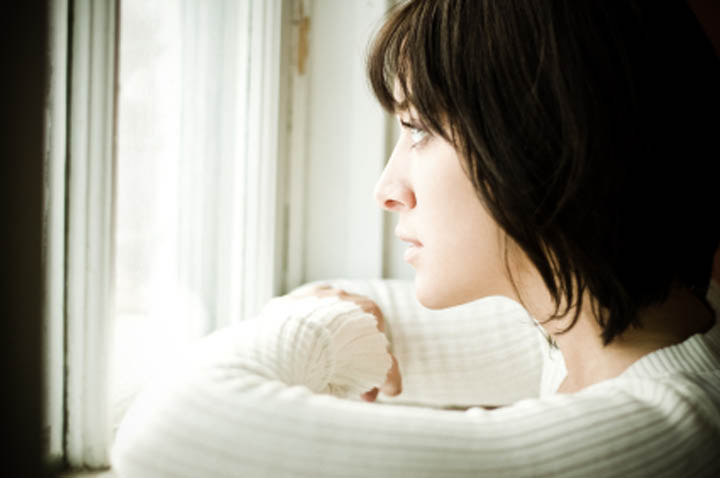 Our beautiful friend, Julie, has a boyfriend who says he loves her, but then doesn't spend time with her. She's wondering what to do.
Here's what she wrote:
My boyfriend of 5 years has been telling me for a while now that he cannot give me what I need right now in our relationship but that he loves me and wants a future with me and is still with me except he doesn't do anything with me.
He won't spend holidays or time with me but he says he will after he's done with college, he also says if I can't wait for him then I should leave.
How can he say something like that?
I've done everything his way for a while now but I don't know what to believe or do in this relationship anymore. What kind of guy doesn't want anything to do with his girlfriend but yet keeps reminding me doesn't want to break up but tells me to leave if I can't handle what he wants?
And I always feel like I'm the one ruining everything when I just keep trying to comply to what he wants by questioning him on what we are doing. He just keeps saying he will give me everything and more when all this is done but cannot be available for me now.
I guess I don't  know what steps to take now and I need help.
- Julie
My Response:
You are in  a pretend relationship, Julie, and you have been for a long time.
But until you decide you no longer want to be in that pretend relationship, that's exactly what it will be. That's exactly what you'll be doing.
Pretending.
Pretending everything's OK. Pretending that we can believe his words even when his actions say the opposite. Pretending we can be with someone who can't give us what we need all because of those words he can always be counted on to say; "but I love you and still want a future with you."
You say he's still with you "except he doesn't do anything with me".
Listen to that.
Say that again out loud. Can you hear that?
If he doesn't do anything with you, what do you have? What do you have if you stop pretending, stop making excuses, stop seeing only what you want to see and start seeing the reality of what is actually there – and what isn't?
Someone who wants to be in a real relationship with you will be there for the holidays, will be there in real time, and won't have an excuse for why he can't do these things now, only some obscure date in the future.
He'll be there with you because he wants to be there with you!
The part you're missing here, Julie, is that it takes real, live actions to show you where someone stands. Words mean nothing without the actions to back them up. And then, when you've got the actions, it's consistency that you're looking for.
Consistent actions over time that show you whether what you've got is sustainable or merely something that happens when it suits him, when it works for him, or when he can fit you in. You're worth so much more than that!
You ask what kind of guy doesn't want anything to do with his girlfriend but yet keeps reminding her he doesn't want to break up, but tells her to leave if she can't handle what he wants?
The kind of guy who doesn't want to take responsibility for anyone's feeling except his own, Julie. The kind of guy who wants to make sure you know where he stands so you can decide for yourself whether you want to stay with him.
These words are all too familiar to me, both in the stories I hear from women just like you, and from my own personal experience. They say one thing and only one thing.
I'm not going to be responsible for your broken heart.
I never knew that at the time, and most of us don't hear that part – most of us can't allow ourselves to hear that part – until it's too late.
Do we want someone like this?
Does this feel loving?
If we're in a relationship to be loved, find the love in these words. Just try.
We say we love these men, but it's hard to find any semblance of love in the words they choose to save for us. It's a telling exercise to try to find the reciprocal love here, Julie. But if you're like most of us, you'll try. And try and try and try some more.
Until we wake up and see what we're really doing here.
Of course you feel like the one ruining everything when you just keep trying to comply to what he wants but instead end up asking him where the relationship is going and what you're doing. It's familiar isn't it? We've been so well trained to comply, believing that we can somehow control a situation or another person by being good, by not rocking the boat.
But we're learning fast that this is no way for any of us to live.
I can't tell you how many times I heard the empty promises that I only need to let him go for now and when he was ready to build his castle, I'd be there as his queen. All while he was letting me walk out the door.
No stopping me. No saying don't leave. Just empty promises that I so naively believed at the time. But wasn't he still closing the door? Wasn't he saying the same thing over and over again, instead of asking me to stay?
We don't know what to do next when we confront reality like this. When it slowly begins to sink in that what we're in isn't real, that we're only pretending, but we can't do it anymore. What next?
You stop pretending, Julie.
You accept what he says  - and especially what he does – at face value. You hear him for the first time. The actual words, not just what you can make them sound like. The actual behavior, not just what you can excuse it into being.
And then you do what brings you back to your own reality. You go find yourself again.
He's telling you he's not ready. He doesn't know when he will be.
These are his very clear terms. If you can't live with them, he doesn't want you to. He's showing you the door and making sure you know how to use it if you can't. I don't know about you, but I couldn't do this anymore. If you can, then don't question yourself, choose it.
But if you can't, then don't.
We were all made for so much more than a pretend kind of make-believe love story. And I know that includes you.
Don't look ahead. Only look at today.
At just this very next step.
You'll know more when you take it. And even more when you get to the next. And the next. Don't let your fears of what if or what might be overtake you. You'll know when you get there.
What you can live with, Julie. Your own terms.
What are they? It's never too late to find them, to remember that you have them, too. Start there. Surprisingly, or maybe not so, it's when we become clear ourselves of what they are that the answers we're searching for find their way through.
Love,
Jane
Have you been here before, right where Julie is now? Share your thoughts with Julie in the comments. We can feel so alone when we're going through it.