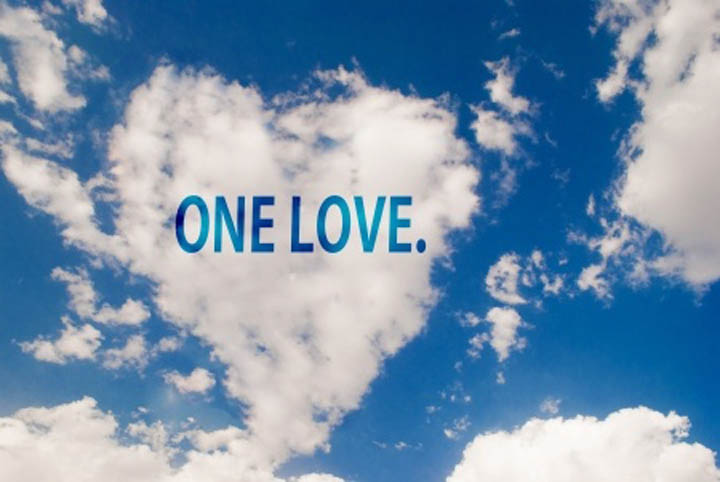 What could be more cruel?
Nothing more than the idea that there's only one.
One love.
One him.
And only one.
You miss your chance, you mess this up, you screw it up – and you're done.
One chance to get it right.
One chance to make it work.
One Mr. Right.
One soulmate.
Who puts this weight on you?
Who puts this kind of pressure on you?
Surely,  not you. Surely, not anyone who could possibly know anything about real love. Surely, not anyone who could possibly genuinely care about you.
One more lie. One more untruth to add to your list of all those untruths you've taken as truths.
Your truth.
One more piece of programming to question.
One more piece of the culturally conditioned response to expose.
You've done this to yourself for long enough. This.
This buying into someone else's belief system – the kind that sells movies and books but never tells the actual truth. This deferring to the romantic fairy tale instead of real life. This living on the edge of someone else's dream.
It has to stop.
For you.
For your sake. So that you can finally see the light.
There's one. There's two. There's ten, fifty, a hundred, and so many numbers more. Because it's you, not anyone else who decides how many there are!
There was someone for who you were yesterday. There's someone for who you are today. And there's someone for who you'll be tomorrow and every single day after that.
Why didn't anyone tell you this before?
Because it doesn't sound as romantic. It doesn't seem as fateful. It doesn't fit the image we see played out on the screen, in the books, in our wildest imaginations – and more importantly, it doesn't sell.
So they think they're doing you a favor; supporting the very fantasy so many of us have grown up with. But in reality it does so much damage to us instead.
How can you not beat yourself up if you think you've blown that one chance you had? How can you not be so hard on yourself if this is as good as it's ever going to get? How can you not look back with regrets and "if only's" if this is the only one who will ever love you like you believe he did?
It gives us yet another reason to second-guess ourselves again. (Did we really need another one?)
Believe it if you want to, as long as it serves you and keeps you staying right where you are. As long as you're willing to choose the story you've always believed, instead of the story that's yours to create.
But if something nudges you here, deep down inside your heart of hearts, and lets a little more light trickle through, let it.
Sit with it.
Consider what you just might see if you allowed yourself to.
An abundance of love. And overflowing of opportunities. Many, many different kinds of men. Many roads to the same place.
Love. Real love.
So much more than any one.