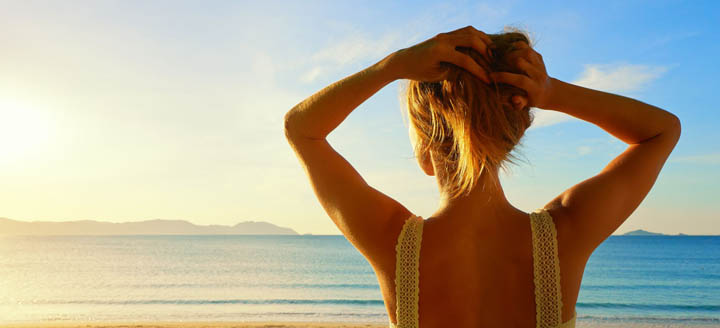 Today I was sorting through a box of old papers and books I found tucked way up on a high shelf in the back of the closet.
I had all but forgotten about this box of sentimental items so carefully packed away in a corner of the closet, left over memories from a life I had almost forgotten about.
Among other things, in it I found some letters I wrote to myself back in my single days, when love seemed like such a faraway dream. Many of them were sayings and quotes that touched me deeply.
I would read these to myself on the dark, lonely nights, and they helped to inspire me to keep going.
One of the papers in particular caught my eye, as it had a poem written on it that I had come across long ago, and printed out to save in this special box. As I read it today, it brought back such a flood of memories for me, tears were streaming down my face as I remembered that earlier version of myself, so uncertain.
I want to share it with all of you. May it inspire and help you as much as it did me.
After a while

After a while you learn the subtle difference between holding a hand and chaining a soul,

And you learn that love doesn't mean leaning and company doesn't mean security,

And you begin to learn that kisses aren't contracts and presents aren't promises,

And you begin to accept your defeats with your head up and your eyes open, with the grace of an adult, not the grief of a child,

And you learn to build all your roads on today because tomorrow's ground is too uncertain for plans.

After a while you learn that even sunshine burns if you get too much.

So plant your own garden and decorate your own soul, instead of waiting for someone to bring you flowers.

And you learn that you really can endure …

That you really are strong,          

And you really do have worth.

And you learn

And you learn

With every goodbye, you learn…         

Veronica A. Shoffstall