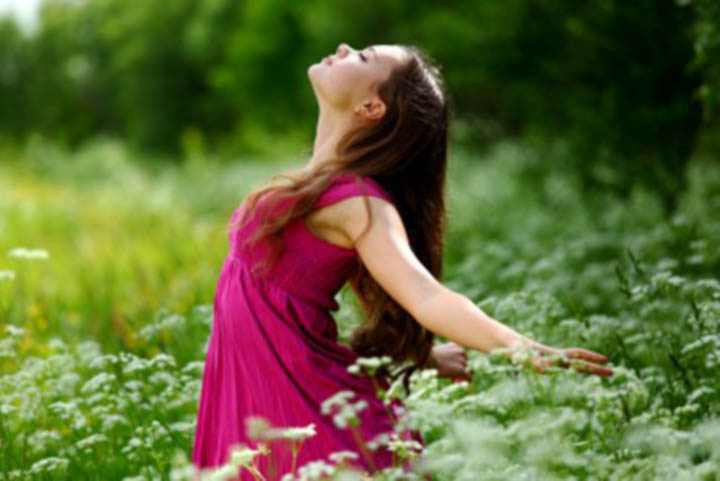 Here's one of my favorite poems that I've found inspiration in many times over the years.
This one I had on a print hanging on my wall when I was in my twenties; it's now very tattered and worn from taking it down off the wall and hanging it back up each time I moved.
Unfortunately, it's now too worn, torn and creased to display on the wall, but I keep the print folded in my inspiration box to enjoy on those rare occasions when I have a chance to take the box down from the closet, sit and look through it.
Every time I read this it brings tears of happiness and, well, belief.
Belief in love. 
Because it reminds me of a time in my life when believing in love was one of the hardest things for me to do.
A time when finding the courage to pick up the pieces and begin again was the story of my life. I share it with you in the hope that it will inspire you just a little bit, too.
Inspire you to believe in love.
A Time to Believe

To believe is to know that every day is a new beginning.

It is to trust that miracles happen,

and dreams really do come true.

To believe is to see angels dancing among the clouds,

to know the wonder of a stardust sky

and the wisdom of the man in the moon.

To believe is to embrace the value of a nurturing heart,

the innocence of child's eyes,

and the beauty of an aging hand,

for it is through their teachings we learn how to love.

To believe is to find the strength and courage that lives within us

when it is time to pick up the pieces and begin again.

To believe is to know we are never alone,

that life is a gift and this is our time to cherish it.

To believe is to know that wonderful

surprises are just waiting to happen,

and all our hopes and dreams are within reach…

If only we believe.

- Author Unknown