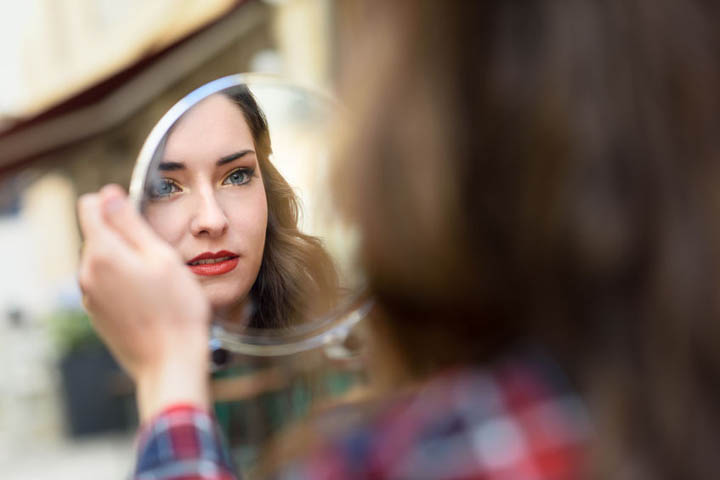 I'm hearing you tonight.
Another disappointment. One more loss. More hopes dashed. And it feels like nothing has changed, and never will.
Where do you go from here?
How do you get back hope when summoning up any kind of hope at all was already too much to ask?
Come with me, Beautiful. I'm going to show you where we go.
It's the only place we can ever really go.
Back to ourselves.
Back to our core.
Back to the depths of our hurts, of our pain, of our longing, of our desperate cries, of our wanting out once and for all.
You're not alone. No matter how much it feels like you are, you're not. It feels alone. You feel alone.
My words feel so hollow from here when you're going through what you are. The Internet may bring us together from all over the world, but this distance seems to leave so much to be desired in being there for another human soul in the ways of community we need to be with each other.
Words will have to be enough for now.
I want you try something for me today. It's actually for you, not for me, but I know how hard it can be to do something for ourselves when we're at a low point in our lives, while we might try it for someone else.
I do this with my son and daughter every morning, and ironically, I'm the one who more often than not ends up in tears. Because of course, no one ever did this with me, no one ever told me I could do it for myself, and no one ever saw me clearly enough to realize I might need it more than I could possibly know back then.
I still need it now.
I hold bi-monthly live group coaching sessions and even there, in the safety of this intimate group of women who've gotten to know each other pretty well, there's always someone who prefers to watch the replay rather than be seen live.
We've got this standard of perfection, or something close, and we believe we have to live up to it. There's always something wrong with our faces, our hair, our noses, or whatever else it may be.
Even with how far we've come, we still feel the pressure to be something. And that something is usually something other than who and what we are and were divinely created to be.
Go find yourself in front of a mirror.
Look at yourself. See her? That's you, Beautiful. Now here's what I want you to tell that woman looking back at you, wondering why we're here.
I love myself. (Yes, you do.)
I'm beautiful. (Yes, you are.)
I'm strong. (Sure are. Just look at what you've brought yourself through!)
I'm soft. (Because you can't be truly strong without first recognizing where you're soft.)
I'm loving. (You bet you are!)
I'm compassionate. (That's always been you.)
I'm sensitive. (Beautifully so!)
I'm empathetic. (So much empathy. You're a feeler, right?)
I'm creative. (The depths of which we haven't even seen!)
I'm intelligent. (You're here, aren't  you?)
I'm intuitive. (Ohh so much so. This is the part we're trying to get you to trust!)
I love myself. (We're saying this again, because yes, you do. And yes, you absolutely need to!)
Sure, we can always say we're not perfect, that we've got so much to improve on, that we should never be so proud to say such things. But I'm not talking to those people.
I'm talking to you.
Yes, you.
The one who isn't boasting about everything you are and don't need to change. The one who puts everyone else first and forgets about yourself in the process. The one who's so quick to diminish herself while elevating everyone else.
That's why it's you I'm talking to.
Come on out of the shadows. Come into the mirror.
Yes, that's you.
Wherever you've been, whatever you've been through, whatever it is you're still going through, I see you. You're the reason I had to stop everything and write to you today. It's been a while since you heard from me and I realized right about now might just be the right time. You know it's you who called me in.
Come on over to my mirror, Beautiful. We'll do this together. You say it, I'll smile back at you through my own tears of what neither of us ever got when we needed it most.
It's never too late.
Love,
Jane
P.S. I have to tell you I heard from one of my email coaching clients today. She purchased my Beautiful, Confident, Radiant, You program along with some emails and I walked through that with her at a very painful time in her life. When I first met her, she was one of the ones who had almost all but given up hope. She wrote to me that she's met someone new. Someone amazing, someone perfect for her, someone she thought she'd never meet. She thought she was too old, too done, too tired of never getting it right. I kept telling her I'd never give up on her, that I knew this wasn't the end of her story, no matter how much she insisted it was. I never gave up on her. I proved her wrong. And she was thrilled to prove me right.