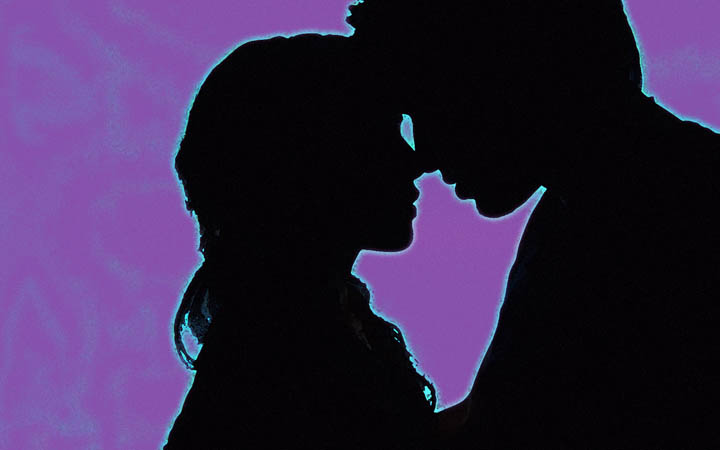 This week, beautiful Maree writes to tell her story of "forbidden love".
Here's what she wrote:
Hi Jane,
I am in a very wierd situation at the moment and the pull is too strong for me to see reality.
I have met an amazing young man 19 years younger...I am 44 he is 25.
I have never felt so at ease so myself so comfortable and connected as I do with him. We haven't had sex but there is a lot of fire and passion when we kiss...so even on a physical level we are deeply attracted.
So now...here is the problem...I feel so ashamed to say it...but I need to share...he is the elder brother of my daughters boyfriend...I know...it is sickly and not done. AND I SHOULD BE ASHAMED OF MYSELF!!!
My daughter means everthing to me!! And yet I am making the decision each and every time to see him...
Please wake me up and slap me out of this!!
It is soooo hard to stop...because of the connection we already have and the feelings...my daughter and her boyfriend don't know about it...a few of my girlfriends do but not all of them...
Please help me out!!
Love!
Maree
My Response:
I'm not going to "slap" you out of it, Maree, because when we're shamed into action the shame becomes a bigger problem than the original problem the shaming seeked to fix.
We don't learn things by being shamed.
My intuition is that shame has been a familiar theme here for you. And so this makes so much sense that you're reaching out here, because as long as we hide behind the shame piece, nothing changes.
Change happens by getting to the root of why you're so attracted to this seemingly forbidden man, and by discovering why he's forbidden to you.
Until you figure out why – and put yourself back in the owning your power position where you (and only you) get to choose what you want to do with all this, you're going to be susceptible to repeating and attracting this type of situation again.
So let's figure this out now, before you have to repeat it only to have to go through this painful process again. You're worth it!
So bear with me here, we're going to get you through it!
First of all, let's clarify that you're both adults. He's 25. You're 44.
Regardless of our culture's view on the age difference, it's your view that matters. And remember if it was reversed, and it was a 25 year old female with a 44 year old man, people would barely blink. So remember this when you're retelling yourself the reality here.
The relationship is, of course, complicated because of your daughter, but again, this is only our society's view. And that same society hasn't exactly done a great job so far teaching us about love.
You say you don't want to hurt your daughter, so that makes me think you can imagine her being repulsed and ashamed by you, and that's the bigger issue here. You don't want to hurt her or cause her to be ashamed of you.
Which leads me to my next question: Are you playing around with him because you've got something to prove?
If this might even be a possibility, look at that first. People get hurt when we're not honest and upfront with our own motives, so if you're not sure what you're doing, your best response to all of this is going to be to back out until you can get your head around this entire situation to figure out what you're actually doing here.
You may find out the excitement dies down because he - and the whole situation - was only attractive to you because it seemed so out of control and secretive, and bringing it out into the light makes it all become real enough to lose that forbidden fruit intensity.
Alternatively, by slowing things down enough to actually talk about all the things at stake - and all the people who could conceivably be adversely affected by the two of you pursuing some kind of a connection or relationship - you may find there's enough there between you two to warrant bringing it out into the open and having a conversation about it with your daughter and her boyfriend.
But it's really important to recognize that if the mere thought of doing that – of bringing it out in the open, of having a conversation with your daughter and her boyfriend – is enough to make you ill, that's telling you something huge. That this isn't something you're comfortable with.
And that matters.
Either you need to get over what's making you uncomfortable - i.e. what other people close to you think - or you need to stop pursing anything with this guy, regardless of whether it's more you or him who's doing the initiating.
It's just the only way, Maree. You either change yourself so that you can live with this (and that includes accepting responsibility for any hurts or relationship problems that may come as a result of the two of you pursuing any kind of a relationship here, even if it's just a sexual thing), or you don't.
But living in conflict with yourself never works. That I know for sure!
The key to living without shame, completely unashamed by our own decisions, is to own our actions.
That means you own your desires. You own where you're at. You own your feelings. You own the weirdness of this situation. You own everything that's yours to own – and absolutely nothing that isn't yours to own that belongs to someone else.
As in, you don't own your daughter or her boyfriend's reaction.
That means you allow them to have their own reaction without being afraid of it because, if you're owning your own choices – regardless of whether they're going to agree with them or not – then there's nothing they can put on you.
But be honest with yourself here. There's nothing worse than pretending you can own something if you can't.
Older women have been fulfilling their own sexual desires with younger men for as long as our grandmothers have been around (and probably longer!) Yes, most of this was done in secret because our culture labeled it taboo, but that didn't mean it didn't happen.
But if you, personally, can't imagine that being you, if you cringe at the very thought of you behaving like that and would rather be slapped and shamed than face the reality that you might be one of those women who knows herself well enough to know what she needs and isn't afraid to do that, even if the guy she's found just happens to be her daughter's boyfriend's older brother, then let's be clear: You're not going to be able to pull this off!
Don't try if that's the case.
Instead, get to know yourself. Figure out who you are and what you want. I mean who you really are, not just the "idea of you" that someone else seems to have. If you're living a lie, you're going to feel shame over and over and over again, every time the real you slips out.
And that's no way to live, Maree.
Choose you. Own every one of your choices. Don't fight yourself.
Your daughter's view of you is more about your own view of you than hers. Get that part figured out, and you can do anything you choose to do. But only if you can live with it!
Love,
Jane
What do you think beautiful Maree should do in this situation? Share your thoughts with her, and all of us, below in the comments!