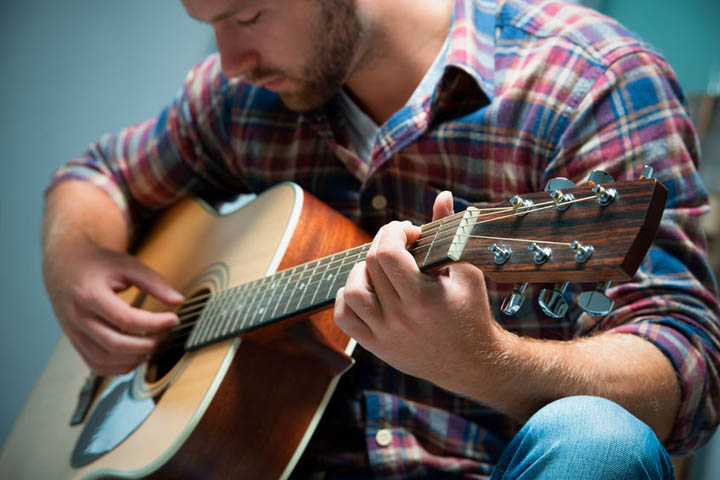 The letter this week covers a topic that I hear from so many of you that I almost could have just written this as an open letter to the community!
Here's her email:
Hi Jane,
In November, I met a wonderful guy.
After the first date, he and I agreed that we felt a strong connection and wanted to date each other exclusively. My boyfriend is truly a great guy with all the qualities I've been looking for in a potential husband and father to future children.
We've talked of getting married and having a family in the near future.
Now for the part I'm struggling with and could use some advice...but let me start off by saying we do have an age difference...I'm 28 and he's 20. My boyfriend is unemployed. He has been since before we started dating.
I expressed my concern for this situation at the very beginning. He lives with his grandparents. He's basically the only member of the family that helps them with daily needs and chores around their house.
He uses his grandmother's vehicle.
In exchange, they take care of him financially (food, gas money, money for his war reenacting hobby, etc.)
My boyfriend says he is trying hard to find a job. It's my belief that subconsciously he doesn't feel the need to get a job...his grandparents take care of him, why would he want to get out and work?
Honestly, it's frustrated me so much that I've unfortunately had to resort to giving him a time frame of getting a job. I told him he has until the end of February to find some sort of job to bring in money or I was leaving. I tried helping him search but he got irritated and said he could do it on his own.
I felt like I was "mothering" him so I backed off.
Now for the part I'm struggling with: I'm in love with him and I know if I have to end up leaving him, I'll be miserable. He tells me he's in love with me and tells me he loves me multiple times during the day.
He doesn't ask me for money but I feel like I enable him in other ways (food at my house, I pay gas money when we go somewhere, etc.) We live an hour and a half away from each other, so we usually see each other every weekend.
I really don't see myself growing old with anyone else. What advice would you give me on this situation?
- Dani
My Response:
What do you do when the guy you're dating doesn't make as much money as you, when he's unemployed, when he always has a reason he's not more motivated to do what you think he should do?
What do you do when he has your heart, when you found him just when  you thought you wouldn't ever find anyone else, but then there's this?
What do you do?
It doesn't matter what we're talking about here, whenever we're talking about non-traditional cultural roles that are long-engrained in our society if not in our minds with our programming, we have to look  at what it is we believe about love.
And money. And sex. And everything else.
No one is going to convince us, this can only come from us.
This is one I hear all the time. It's one of the hardest things we'll ever do. Because it touches on our programming, that deeply embedded belief system that says he has to make a certain amount of money, or have a certain type of job, or even have a job at all to prove he's worthy of being with me.
The problem is our belief systems are so subconscious, we usually take them as truths, even though they're simply our beliefs and so aren't actually universal truths at all. They're just the way we personally believe things should be.
So my question to you with what to do about all of this, is to decide what he's worth to you. If he doesn't fit the image that everyone expected for you, is that worth more to you than he is? And then ask yourself whether this is, in fact, your problem, or someone else's problem (or perception) that you're allowing to be put on you?
You've got to get to the root of where this is coming from before you can look at it objectively. Once you're clear, then you can decide your priorities.
Let's face it, in this day and age where women have so many more opportunities than we used to have when we relied so much on our men, there are a lot more women who are the primary breadwinners while their husbands are either stay-at-home dads or some version of that.
It doesn't matter what anyone else thinks of these less traditional arrangements, it only matters what you think.
So if this is just the end result of someone who's lazy or completely unmotivated and it reflects a bigger problem than just the job, then deal with that.
Look at whether that piece of this works for you. But if he's more of a gentle family guy who you can picture taking care of the kids while you're off having the career you love, then adjust your programming to allow for that scenario and see if that works for you.
I can tell you one thing, Dani - there's definitely a balance to all of this.
I spent most of my single life trying to make either the "hero" or the powerful businessman into someone who also possessed the gentle, loving husband (and future father of my children) qualities that I was really looking for.
Guess what - it just didn't happen.
I think what many of us really want is someone who comes home for dinner every night, who isn't always on an airplane jetting off to everywhere but where we are, someone who can be counted on to be there for us when our cat needs surgery, when we have a bad day at work, or when we just need to know that someone really cares. Since you said he has "all the qualities I've been looking for in a potential husband and father to future children", this tells me this is what you really want as well. I could be wrong, but I'm guessing if you really look into your heart this is what's most important to you.
Anyone can get a job, but finding a man you love, who loves you the way you want to be loved, is committed to you, and is a wonderful husband and will make a wonderful father, that's a bit more rare.
When you know what that's worth, you'll know where to go from here – regardless of what anyone else can or can't live with.
I think his age may also be a factor here (and it may be more of a factor than you realize as your relationship progresses.) Many people in the 20 year old range are just not ready to jump into the world of a 9 to 5 job, and he may be still trying to find himself.
My suggestion would be to relax and just enjoy the relationship, and see where it goes. Since you've only been dating for a few months, I'm sure you both have quite a lot to learn about each other. If everything else is still perfect after another 6 or 9 months, then I think him getting or not getting a job is not something to get worried about, so long as you're okay with being the breadwinner in the family.
For your own benefit, make the assumption that he's not going to change. If he does become more motivated in the future, it will be a pleasant surprise, but if nothing changes then you've already accepted it and it shouldn't cause ripples in the relationship.
But if your programming is such that you can't get past this, and you're just not ever going to respect him if he's not a go-getter, then you have to understand that about yourself, as that will likely cause serious problems in the relationship down the road.
This is where it really comes down to you. Changing someone else is very difficult, if not impossible, but changing yourself is something you can control.
You only answer to you!
I hope this helps.
Love,
Jane
What do you think about Dani's situation? Do you have any thoughts for her? Share your words of advice and/or encouragement with her below in the comments!