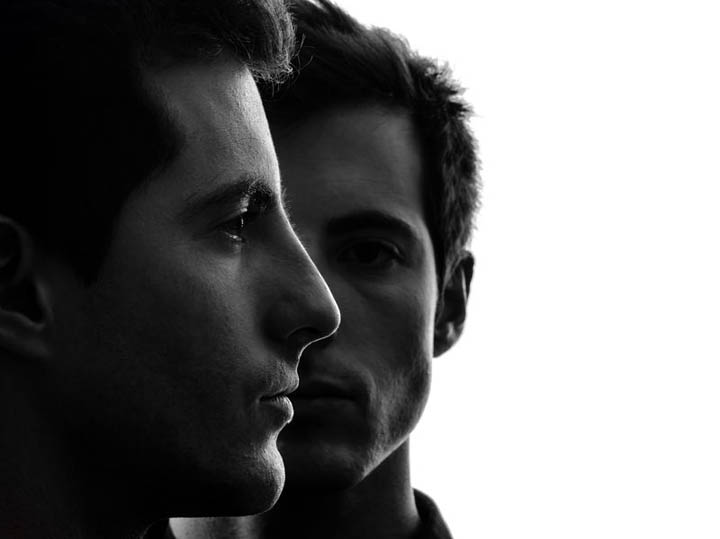 We think it will help. When our heart has been torn wide open and nothing short of him coming back will do, we do the absolute worst thing we could do; we try to find another him.
A replacement.
Someone just like him to melt away the pain. To prove we're still worthy, still lovable. To make us feel better again.
It's no wonder that when we first venture out again into the dating world that we'd hoped we'd left behind, we find either one of two things.
A hopelessness that he really was our last chance at love because there's no one else out there like him.
Or...
We find someone just like him to go through this with all over again.
Why?
Because we're looking for him.
We want him back. We want that second chance. And because we're not done with him yet.
He still occupies our thoughts. He's still got a tight grip on that special place in our hearts.
And because we're still holding onto the hope that he's going to come back.
We're told we need to get over him, we need to move on, that we need to accept that he's not coming back and that he wasn't the right one.
But what's really going on is that we haven't done the one most important thing that we need to do to heal  our beautiful hearts and souls – we need to have compassion for what we've been through. We need to acknowledge how broken we feel, how lost it feels to be on our own again, how desperate we feel that he's not coming back.
That's called self-love, self-compassion, and it's about having grace for where we've been and what we're going through.
And it's the last thing we usually do for ourselves!
Instead, we blame ourselves, we beat ourselves up for what we should have done differently and we take the blame for what we couldn't possibly have known at the time. There's a shame woven all the way through.
That's why when you get back out there too early, before you've had a chance to get clear on what really happened; the practical reality of two people not being on the same page regardless of all your attempts to work things out, you set yourself up for heartbreak all over again.
Don't do this. Don't put yourself through this all over again.
Do this instead…
Look for someone who isn't him.
Look for someone different.
Look for someone who's got qualities that don't remind you of him.
Will you ever be ready? Of course you will. But don't get discouraged if it doesn't feel like you ever will right now.
But in the  meantime, as you're still in the why and what happened phase, feeling like your heart has just been torn in two, see who shows up. See whose path crosses yours. Look for the ones who won't remind you of him. Look for someone who makes you laugh.
Someone who's real. Someone who's caring. Someone who's kind.
Don't look for someone to make you feel everything he did. Don't look for amazing chemistry or an intensity that rivals what you felt with him.
That, THAT is the stuff that breaks our hearts all over again before we can see our way clear.
Look for someone you can talk to. Someone who listens to you. Someone who smiles at you. Someone who doesn't try to get you into bed. Someone who doesn't try to sweep you off your feet in just one night.
He's out there, Beautiful. I've seen this happen time and time again.
And if you need some more help, or some simple, easy ways to put this into practice in the real world, try out my program Beautiful, Confident, Radiant YOU!