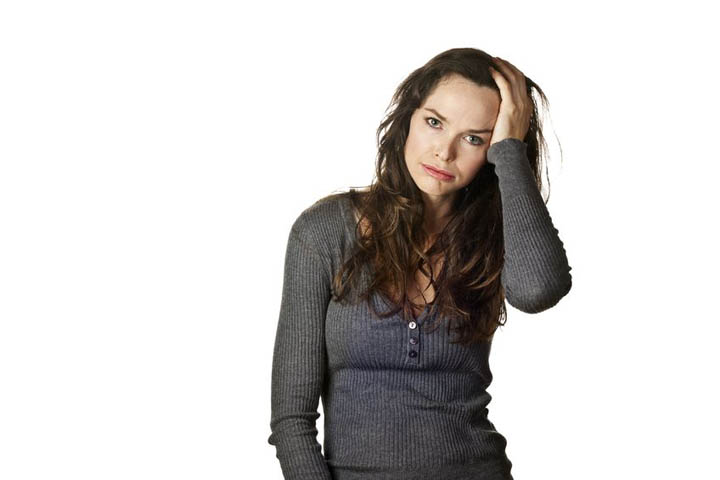 One of our gorgeous readers, Geena, writes to tell us about her boyfriend of 4 months who's pulling away and still doesn't consider what they have to be a relationship!
Her letter:
Hi Jane,
I have been dating a guy for over 4 months. I felt immediately connected to and comfortable with him, which is unusual for me, as I'm shy. In the beginning he gave me a lot of attention via text and phone calls when he was away for work.
He is out of town for work all week and is only home on weekends. He has his kids every other weekend, so that has left us with only 2 weekends a month to see each other.
For the first few months we got together every weekend we could, but only for one night, not the entire weekend.
He's been very open with me about himself.
He has made himself vulnerable by telling me about insecurities he has and things that happened to him in past relationships and in his childhood. He's extremely affectionate and appreciative when we are together. He truly makes me feel like I am the only woman on earth when we are together.
About 6 weeks ago I asked him if he felt we had the healthy and mature relationship he had told me he wanted in the beginning and wanted he kids to see. (I haven't met his kids yet, and completely understand his feelings about not introducing them to a woman until he is in a relationship with her).
He said that he felt it was healthy and mature but not yet a relationship.
After the first talk, I told him I was going to start seeing other people if we were not going to be in a relationship (I now feel like that was a mistake). I did this to avoid being hurt by him and told him so.
I went back on the website we had met on, and I saw that he was still on there. He had never left it.
True we were never exclusive, but it hurt that we had been seeing each other for months and he continued looking.
It was a week before we had any contact after that. Our first contact was him calling me to tell me that he was bringing me food at work  that he had cooked. He had never made a gesture like that before.
This led to us having several discussions on what his idea of a relationship was; what mine was; whether he had thought about us having a future together (he said he had but hadn't decided yet); whether he thought there was a possibility of a future (he said "of course").
I ended up leaving the website and telling him it was because I was tired of hearing the same lines and lame compliments from men. Later I admitted to him that I just wasn't interested in anyone but him.
After he brought me the food though, we still haven't been in contact as much when he's on the road, and the past two weekends that we could have seen each other, he was not able to see me.
It has been a month since we have seen each other.
Now I am facing another weekend and wondering if we will see each other or not. I am not even sure if I should ask him about getting together.
I have talked to friends about this, but none of them seem to know what to think. I feel like I have made a mess of things and don't know if it is fixable. Is there any sense in waiting to see if he will want to commit?
Should I just throw in the towel and walk away?
- Geena
My Response:
Dear Geena,
This is what we do all too well.
We assume we're on the same page because we're doing so much together, he's coming in with the attention by his calls, texts, etc., and then sometime around the magical timing of about 3 – 4 months - right on cue - there's a change.
Then, instead of looking at the reality of what his response to your questions and his actions are telling you - like the fact that he's STILL right there on the same website where you found him in the first place - you turn this on the only person you feel like you have any control over; you.
THIS is what we do so well!
When we can't control his response, we turn it on ourselves. You feel like you've made a mess of things because he's allowed it to become a mess.
But it takes two! Don't blame yourself here.
You've got a guy who you feel like you have to measure up to because he's clearly holding the reigns of this relationship so that the only way you feel you can get a temperature reading on where things stand is by coming right out and asking him, in essence, 'do we qualify', otherwise known as "Am I worth it?" or "Am I worth committing to?"
It's disguised as "Is this relationship measuring up to your criteria?"
And then his defining response that gave you that temperature reading with his assessment that it wasn't quite there for him, and certainly not the way you were defining it as a "relationship".
Ouch! I can feel from here how that must have felt to you.
It's no wonder you told him you were going to start seeing other people – and then later regretted that because now he's got something to pin on you. You needed something to get you out of there, something to shake off his response.
And so you offered up what little you had left to restore a piece of your dignity and give you a chance to hold your head back up again. Isn't that what we say when there's nothing more we can say?
I'm moving on. I'm going to start dating other guys.
We want him to stay. To say no, I've changed my mind. To go back to the way he was in the beginning.
Before we sensed the change that made that kind of uncomfortable conversation necessary, if only to confirm what we already sensed to be true.
It IS fixable, Geena. It is absolutely fixable.
But not by you, by him. You didn't do anything wrong. You brought up that conversation and responded the way you did because you felt his answer even before he gave you one. That conversation didn't change what was already going on with him.
It's a mess created when two people are on two different pages. When one or both aren't being honest with the other about what they want and what's really going on behind the scenes. When they don't know themselves – and aren't willing to go there to find out – the messiness gets messier.
It's no wonder we don't understand when men pull away!
You don't have to just throw in the towel and walk away. You don't have to wait around to see if he'll want to commit.
You've got another option.
You can get busy, get beautiful, and get grounded in your own beautiful power.
You can allow him to be himself and show you and prove to you over time that he's truly worthy of you. If this relationship is sustainable, if it's going to stand a chance, you've got to allow him to see you for who you really are.
He can't see you when you lose yourself in him. He can't see you when you're deferring to him and what he thinks of the relationship instead of deciding for yourself whether what you're getting from him is enough for you.
He knows where you stand. Now it's time for you to see where he stands. From a distance that still protects you!
Love,
Jane
What do you think our gorgeous friend Geena should do in this situation? Share your thoughts with her (and all of us) below in the comments!