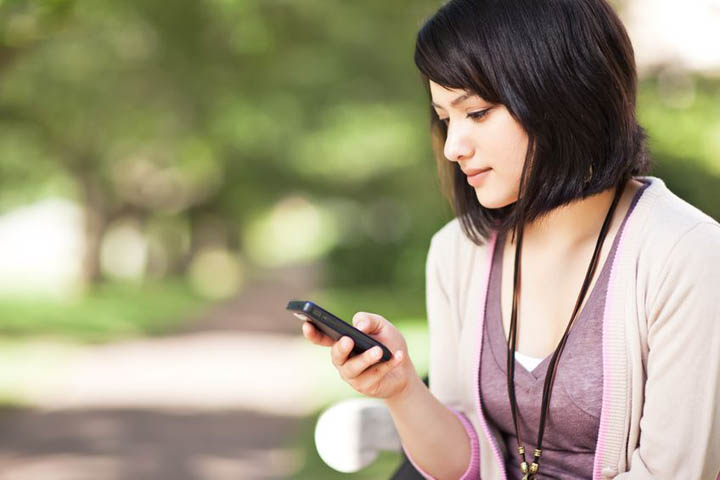 You've asked everyone you know, and even some you don't. You've Googled it. You've read article after article to find your answer and still the answer seems to elude you. It either doesn't sit right, isn't you, or sounds too complicated.
There's a reason you're confused. It IS confusing!
You hear stories of women who made that initial contact and now they're happily married! You hear of other women who never EVER initiated any contact, and now they're happily married, too! Then there's the in-between stories of the ones who initiated sometimes, and others who only initiated once in a while.
So here you are trying to figure out which one is right, which one is wrong, and which one is right for you, and it's no wonder you're finding yourself more confused than ever.
What is the definitive answer to this question?
The answer is that it absolutely, positively, depends on you!
To answer this question, you have to know yourself. You have to know who you are, what you're about, and what you need most. Your future happily married self is going to thank you for doing the work now to find this out!
This is precisely why this feels so much more complicated than it ever needs to be.
It's because we're so busy looking for a one-size-fits-all answer, we miss the answer that's right there in front of us if we know where to look – within! Not outside of yourself, not at the woman who you're so secretly jealous of because she seems to do this all so effortlessly, but within your own beautiful self.
Yes, that's you!
What can you live with? What can you handle?
These are the questions that matter.
And trust me when I say you better know what the answers are, because they're going to come through regardless of how trivial you think they are.
If you're going to interpret the slightest delay in him responding to you as a license to automatically overthink everything and drive yourself crazy in the process, you should NEVER initiate contact.
If you can't help but put all your eggs in one basket and you find yourself dropping everything when you meet someone who might just be your one and only, then you should NEVER initiate contact.
If you get so anxious and depressed at the slightest hint of rejection, then you should NEVER initiate contact.
Why?
Because when you let him do the initiating in the beginning, or at least until you know without a reasonable doubt what his intentions are (and that's longer than you think!), you have a clear indicator of how he feels.
Believe me, I know.
I missed this part time and time again because I thought the anxiety of not knowing was so much worse than just reaching out and taking the temperature of my days or weeks old "relationship".
Sound familiar?
I know – oh how I know! – how much you want to know for sure, and it's so easy to lean heavily on the advice or example of the ones who DID initiate and are now in the committed relationship you want.
For the temporary assuaging of our anxiety that we can have by reaching out to him or starting up that first conversation that he never seems to initiate on his own, we pay the price of never knowing where we stand if he gets distant, if he begins to pull away, or if he responds with enthusiasm but never initiates.
We can avoid so much of the overthinking  that comes with this territory by not setting ourselves up for this kind of scenario in the first place!
I promise you, if he's interested in more than just one thing, if he's looking for the same committed relationship you are, he's going to be make sure there's no confusion surrounding his intentions.
That's what relationship-minded men do!
So the next time you find yourself feeling anxious, wondering if you should or shouldn't reach out and initiate contact with him, remind yourself who you're dealing with.
He's male.
He's biologically wired to chase you, to pursue you, to win your heart. Let him do that. Even if he's shy, he's going to give you something.
Let him keep on doing that until his actions – not just his too-good-to-be-true-words – show you without a doubt that he's in this for the long run. And by this, he means a real, committed relationship not just a casual fling.
Remember, that's the only thing you're interested in – a real, committed, lasting relationship. Don't talk yourself into accepting anything less no matter who he is or what kind of effect he seems to have on you!
There's one thing that separates these type of men from the rest (and yes, they're absolutely out there!) They stand the test of time. Your test of time.
What about you? Still have questions about whether or not to initiate? Post your question here in the comments and let's have a conversation!