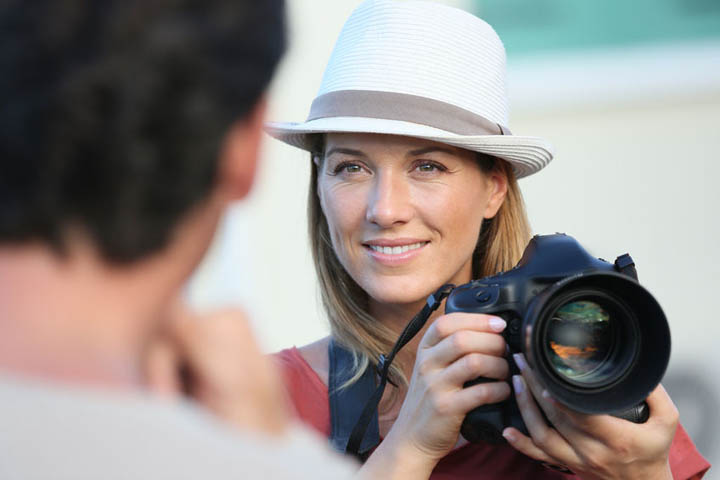 This week our question comes from one of our beautiful readers, Sheela, who is wondering if it's too late for her and if all the good men really are taken.
Here's her email:
Hi Jane
I really love your blog and I was hoping you could answer a question.
I'm 38 years old, and I've never had any kind of a serious relationship, simply because I went through so many traumatic incidents in childhood and suffered such severe school bullying that I was afraid of getting close to men.
I've never gone past a few dates with anyone.
But I've been in therapy and made some major emotional improvements. I do feel ready to finally have  a 'significant other.' But the problem is, at my age, I am not finding any single men right for me.
I live in Manhattan and I go out, do online dating, etc.
But the problem is the men who are interested in me and (technically) available are in their forties. The age is fine with me - but the problem is that these men, in my experience, are never married because they either have a severe mental illness or are socially awkward to the point where conversing with them is impossible.
And if they're divorced there's ex-wife drama and lots of kids involved. And these are men with decent online profiles or regulars at cultural events!
I hate to be making sweeping generalizations, considering my own background, but I can't seem to stay positive. I know it's a bad cliche, but I really am beginning to believe that the good ones are taken, and it's too late for me.
Yet I don't want to give up hope.
That's my question - how do I stay hopeful and believe that there is someone stable and decent out there for me? And how do I make myself go 'out there' when it's always so disappointing?
Thanks
- Sheela
My Response:
Dear Sheela,
Thank you for your kind words. I'm so glad you found your way here and that my blog is resonating with you!
My heart goes out to you for the childhood traumas you suffered and for the bullying experiences you went through. Far too many of us are deeply affected by our pasts and our places of wounding. It's truly tragic that these things can thoroughly affect who we are and the lens through which we view our world.
I spent many years of my own life struggling with similar realities, so I understand just how powerful they can be. For a long time I felt these things precluded me from ever being loved unconditionally or finding someone who would ever love me the way I longed to be loved.
I had all but given up when something inside of me kept me going, determining to push through even in the darkness that seemed to color so many of my experiences.
What was that something? It was a resolve to hold onto the hope that even when I felt like giving up, that somehow, someway, if you have this kind of love in you, if you were created with this much loving and caring and giving and desire to have the kind of love, then there has to be something still to come for you!
Love could never, ever be so cruel to have made you the way you are only to withhold from you the same kind of love.
Be so proud of yourself for seeking help in therapy and for making those emotional improvements you speak of. These all matter! And they speak to how determined you are to do things different, to create those shifts that lead to the love and the life you're desiring to have.
But now you're ready for something more!
These men you've found, the ones you keep finding that continue to reinforce what you've come to expect them to be, they could never be the ones for you. But it's our belief systems behind any words we may say about what we want or don't want, those belief systems are want keep bringing us more of the same.
And it keeps reinforcing that yes, you're right, that is all that's out there, down to as many of the specifics as you hold in your belief system.
We have to change these before we can create the shifts that change our mindset that bring about the changes in who and what we find!
For every woman that shows up with proof that all the good men are taken, that there aren't any "normal" ones left, there's yet another woman who's found the love of her life when she turns around these same ingrained beliefs that she's too old, or too wounded, or too undesirable or whatever else she believes to be true.
There is no stronger pull than what shows up to support our beliefs!
You have to change that first, Sheela.
You've got to tell yourself a new and different story, one where you can take even the tiniest of hope that there could be something other than what you've found so far and hold onto that regardless of what you're so used to coming back to.
Look for the ones who refute that belief. Look for the ones who are are going to surprise you, shock you, show you a different view of men than you've ever had before. Look around you in the everyday, look to show yourself something different, to reinforce that hope that there's a reason you still have within you!
Find that place deep within you where that kind of hope lives.
Acknowledge and accept where you've been and what you've been through. Yes, you've been through so much, Sheela. And yes, you have every right to feel everything you feel and to have the view you've held of the world. But there's something else I want you to see.
A new beginning. A new start that can begin now, today or any day that you choose. A time to write a new story for what happens next.
Look for the people around you who support your new story. Watch for them. Expect them to show up. It's like when we buy a new car or have a friend who buys a new car and suddenly we start seeing that same car everywhere!
Look for what you want! Focus on that.
Remember your own power, do the things that give you that feeling of power that remind you that you are powerful enough to find those people, to bring into your life.
Avoid any and all sweeping generalizations or stories that don't support what you believe, what you know to be true in your heart of hearts, that won't ever give up on you!
Surround yourself with people who love you, who adore you, who are genuinely excited you're in their lives!
Go out and do the things you don't feel like doing because you're afraid it's only going to be the same thing you've ever gotten, by doing them for you not for what they're going to get you.
Find that little girl inside you before the bullying, before everything else and make a list of everything she wanted to do and do them now. Don't let what you don't think you can do get in the way.
Make them happen! You're the one who makes your own dreams come true. When you reach out, when you step out, you're always met where you are with the love and support you never even imagined could be there for you.
Yes, you, Sheela!
Don't settle for any stories that tell you anything less, that leave you believing it could be any other way. There's all the love in the world waiting for the ones who refuse to believe it could be anything less.
Reinforce that belief.
I go into specific detail about how to do exactly that in my program "Beautiful, Confident, Radiant, You!"  In fact there's an entire week devoted to just that, since it's so important. It's how I changed my own beliefs about love (which proved to be my turning point). It may help you as well.
Prove that to yourself and watch and see what happens. Because no matter who you are or where you've been or what you've been through, you deserve nothing less!
I hope this helps.
Love,
Jane
What do you think? Do you have any other words of advice or encouragement for our beautiful friend Sheela? Share them with us in the comments!