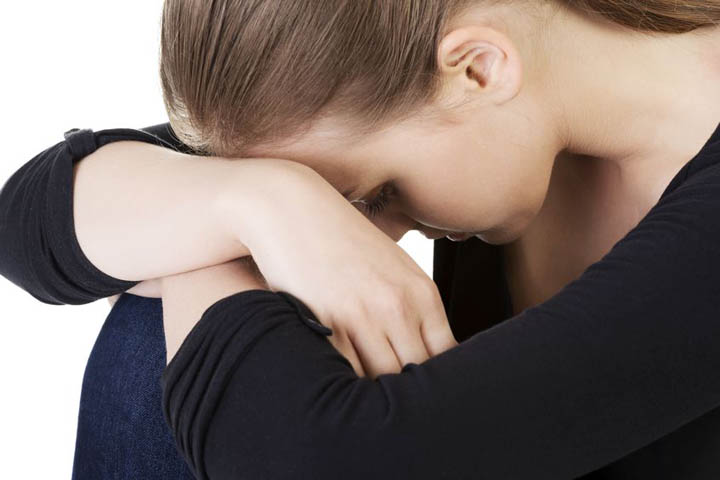 Our gorgeous friend, Nancy, is seriously wondering if the guy she was dating is actually a sociopath. Read her story and let us know what you think.
Her story:
Hi Jane!
I stumbled upon your website by chance, after googling questions that I needed answers to after having suffered at the hands of someone I think may be a sociopath.
It's really frustrating when you have to use google as a tool to get answers because the person who you initially trusted won't give them to you straight. Desperation kicks in and you find yourself typing out anything and everything to help soothe your thoughts.
I will try to keep this as short as possible.
Back in the summer, I met a guy who I thought seemed nice and outgoing. I felt attracted to him, but then after he added me on facebook, my gut instinct told me something was off- his fb consisted of a friend list of all women.
I asked him why that was and he told me it was for girls he met bc he had deleted his real facebook. I'm not a stupid person, of course my alarm bells were going off but I also am the kind of person who wants to give people the benefit of the doubt...or maybe I was stupid when it came to him.
Right off the bat he told me how pretty he thought I was, and I am someone he would marry. Again, I thought it was too soon to make such an assumption, but I thought maybe he was just playing.
Still, I decided to step back and we didn't talk again until September. Then in October, was when we really began texting, I say texting bc at this point we were long distance. I told him in December I would be back and from then on we texted constantly, sending pictures etc.
One thing I began noticing was his conversations were always sexual, I would ask him if he didn't feel any feelings towards me but he would brush it off. Again, I let myself believe maybe this was a defense mechanism of his so I put up with it.
December arrived and we met up, we kissed and he couldn't keep his hands off me, insinuating we should go all the way. I told him no since it was the first time seeing each other after so long so I preferred.
Then in January we met up again after having an argument. I told him I had feelings for him but I was scared of falling in love with him because I felt all he wanted was sex.
His response was that we couldn't fall in love bc we lived too far away.
More excuses.
I ended up having sex with him, and we connected, at least in my mind we did. That evening he told me we would meet up again in a couple days, but the day before he told me he was sick.
Of course I didn't believe him, I told him I was leaving in a week and it would break my heart if we didn't see each other again. He told me he was going away for the weekend and maybe we could see each other when I came back in February.
That was that.
February came and I had to return, he came to my hotel room the night I arrived and this is where I will get personal. I gave him oral sex, but I thought that we would have sex afterwards. He left right after and I was left feeling like a prostitute.
I just want to be as clear as possible.
Two days later we met up again, this time we had sex and he also gave me oral, so I felt that he wasn't being selfish this time. I'm not writing these things to be crass, it's simply to get across what I was feeling after what happened between us. But he left again right afterwards, he never spent a night with me, even after suggesting one time that he would.
I was falling in love with him, but he always made excuses that he was too busy. He said he could maybe come by again in a few days.
He never did.
He asked me if I was on another date and I told him yes, I did have another date. I asked him why he asked, if he was jealous, he told me no, he was fine with it.
The next day he told me he also had a date, and that he could see me right afterwards in his words "I recuperate quickly" insinuating that he was going to have sex with someone else and then with me right afterwards.
That was the last straw for me. He knew I had feelings for him but showed no regard for mine.
I confronted him by saying that I was starting to fall in love with him and and asked if he would ever develop feelings for me. I was basically humiliating myself by asking him this. He told me no, that he was only interested in sex.
I asked him if this was bc it's me or if he's like that by nature, he told me it's a bit of his nature.
I cut off all ties with him, something I should have done many months ago. I let myself be used and manipulated, thinking that maybe I was wrong. All the signs were there and I ignored them.
I feel as though something is wrong with me or if in fact he can't develop feelings for anyone.
I feel hurt and confused. I feel like I let myself be someone I'm not.
I've always had respect for myself and with him, I feel like I was begging for something that never existed. I got to the point of begging this man to come visit me before I left. I was in such a sad psychological state that I humiliated myself to that point.
I'm sorry this is so long, I just really need answers. Why did I let myself be manipulated? Could he be a sociopath?
Kind regards,
- Nancy
My Response:
Oh Nancy, how my heart goes out to you as I read your story.
No matter how you found your way here, I'm so glad you did. The things we do when we're with someone who triggers us the way this man did for you!
I don't use the "begging end" lightly when I talk about what we reduce ourselves down to all in the name of what we call love. I hope that by going deeper into this process, by looking at what really goes on when we go from having our self-esteem intact to where we're groveling for any possible crumb to show us we're ok, you'll find some healing here for yourself.
Whether he was or is a sociopath doesn't matter nearly as much as you do.
Focusing on a label shifts the focus away from what we can fix, from what we can change, and from what we can empower ourselves with and onto someone or something that is completely out of our control.
When we write someone off as being a "sociopath", or some other label, it's all too easy for us to stop there instead of going deeper into what why we were so caught up with someone like this in the first place.
Instead of blaming him, which only deflects attention away from us and onto him, there is something here for you to see, something here for you to learn from, as difficult and as painful as that realization of what you had - and what didn't have – can be.
What I hope you'll see more than anything else here, Nancy, is that you can trust yourself.
You can trust your intuition, your sense of what's really going on, regardless of the words someone may tell you. Look at how many times you mentioned here that you had a sense what the reality was, that you felt what would later be the truth, even as you doubted it or didn't allow yourself to believe you knew at the time.
Underneath everything you tried to convince yourself of, you knew the truth about him all along!
But before you start beating yourself up for any of this, before you start inflicting more pain on an already painful situation, I want you to do the only thing that ever really makes a difference in our healing process; having compassion for yourself.
You allowed yourself to be manipulated for the same reason that we all do. Because we so want to believe it's true!
We live for the dream coming true, for the happily ever after just like we've been told it will look like. Our programming is all about our love being enough – about our being enough – to bring around someone who only needs our love to make it all better. This is why we allow ourselves to be treated this way.
For love.
But what is love when it looks like this? What is love when it treats us this way? We dig our heels in, we resolve that much more firmly to give him what he needs, to be everything he wants, all in the hopes that it will be enough to turn things around. We do everything and anything we can to see it through. And we don't give up until we're forced to.
Look closer at what you believe about love, Nancy. Find the definition of love you've been following. This is why you went where you did. This why you put yourself in the position you did.
For love. Or at least what we've been calling love.
We stop doing this to our beautiful hearts and souls when we allow ourselves to see the difference between a love that's based on an illusion and one that's based on real actions that say so much more than mere words.
He represented someone to you. When you know who that is, you can resolve what you need to within that relationship so that you won't be looking for it in another.
There is absolutely nothing wrong with you, Nancy.
This is only how we can't help but feel when we've been with someone like this, who takes every one of our deeply ingrained beliefs about love and turns each one upside down.
Love would never treat you this way. Love would never leave you feeling this way. Love is loving, not hurting. If it hurts, let it go. We find out what love isn't before we find out what it is.
Regardless of where we've been, regardless of what we've been through.
Dust yourself off. Stand up tall. Shake off everything you've allowed him to put on you. Hold your beautiful head up high.
You are worth so much more than what you settled for, Nancy. He's not worthy of you. He never was. It's only that we don't realize this while we're still with someone like this.
But now you do!
I hope this helps.
Love,
Jane
What do you think? Is this man truly a sociopath as our gorgeous friend Nancy suspects? Share your thoughts along with any words of advice or encouragement you may have for her here in the comments!