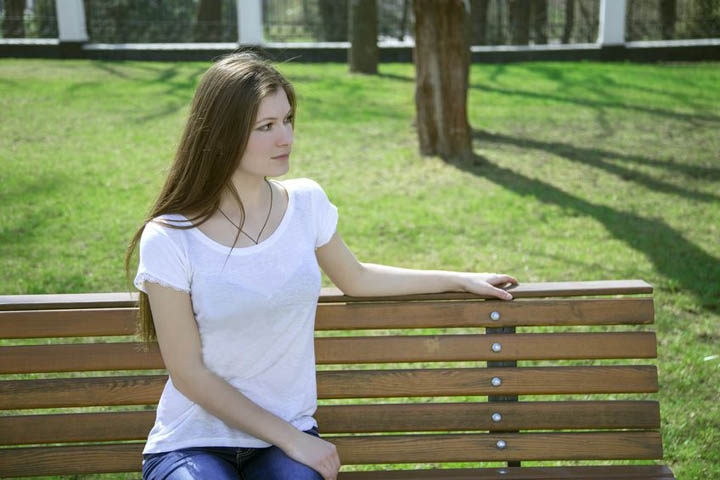 What does it feel like to not have to be perfect?
Or to not care about what anyone else thinks?
Or to be the woman every man wants?
Or to finally be able to let go of him?
What is it like to live like that? To not feel like there's something wrong with you, to live your life like that confident, sassy woman you know, to say "next" when he's not ready for the commitment you are? What would it be like to live your own life like this?
You can read 1001 books or articles on how to do and be any one of those things and more, but until you put that book down or step away from your iPad and go out and live your life that way, nothing will change.
Yes, we may know so much more than we did before - and especially now that we've got 1001 more reasons to beat ourselves up for what we didn't know before -  but it's only head knowledge, not heart and soul knowledge – which is the only kind of knowledge that changes things in a real way.
Not the doing, feeling, living knowledge that goes on to hold the memory of what it felt like to truly live like that and be treated like you were when you actually doing something different than what you've always done before.
Not the doing,  feeling, living "now-becoming-familiar" knowledge of the memory of what it felt like to assert yourself like you never could before, to hold your own power, to look out of eyes that now have experienced the reality of doing things you never thought you could do before.
It's how you feel by feeling it.
It's how you live by experiencing it.
This is how things actually begin to change!
You're still the same person, but on another level you're not.
You see, it changes you to actually live what you read and hear. It changes you to experience something different firsthand, not just through what you read.
You bring your same self, but when you can be vulnerable and admit who you are to someone who loves you instead of judges you, who receives you with love instead of judgement, you heal that.
And that goes for everything else.
It's why what you feel you can heal is so true. It's why it's because you feel so deeply that's there so much more hope for you!
And it's why we choose who we do. No matter how much we can't figure out why we could possibly have chosen the ones we do, we always do. In the hopes of substituting out someone who will remind you enough of that first love that will finally be capable of loving you like you've so wanted him to.
That's how love heals  - but only if it's the real kind.
The kind that first comes from you in the form of self-love. That's why it hurts doubly worse and triply or as many more times as you repeat this pattern, if the particular ones you've chosen can't give you what you need.
Because it only reinforces what you already proved once – in your earliest childhood memories – but now you have much clearer proof of. That someone outside of you is incapable of loving you. But you don't see that part, you only see the part of you that makes you feel unlovable.
This concept of self-love. The idea of experiencing  and feeling how your life feels when you're happy, content, excited, confident in you. You have to experience it, not just read about it. You actually have to do things that make you happy, content, excited, confident; you won't know what that feels like until you discover that part of you.
That's why being around people that bring out the best in you matters.
That's why finding your passion, finding your tribe, discovering the beauty in the parts of you that you never saw before matter so much more than you know. We're not meant to only read about the type of life we want; we have to go out and get it for ourselves.
We have to feel it. Touch it. Smell it. Taste it. Live it.
No, it can't wait. No, it can't be put off until tomorrow or a better time down the road. That's why nothing's changed yet.
Because we're too good at doing the same thing we've always done. We're too used to waiting to be rescued from a fate we believe is sealed. We can live a long, long time believing things are changing without ever moving at all.
It's what we do so well.
Making love – and a life – out of nothing at all.
I know what it feels like to have nothing left in you to try. I know what it feels like to believe it's just not your time or that nothing you try will make it change.
But it only feels this way, Beautiful.
You see, this is what we do so well. We feel. And feel. And feel some more. And if it feels the way it does to you, then it's going to be that way for you. You've got to change the way it feels to change anything at all. You've got to feel the way you want it to feel to turn this beautiful vessel around.
Go find that feeling.
Wherever you get a sense of it. Don't stop until you feel it. That feeling you want is there.
It's not in him, that's why you've never found it there. It's never been found in him. It's always been in you.
Does this resonate with where you are right now? I love hearing from you. Share your story and whatever you're feeling right now with our beautiful community in the comments.