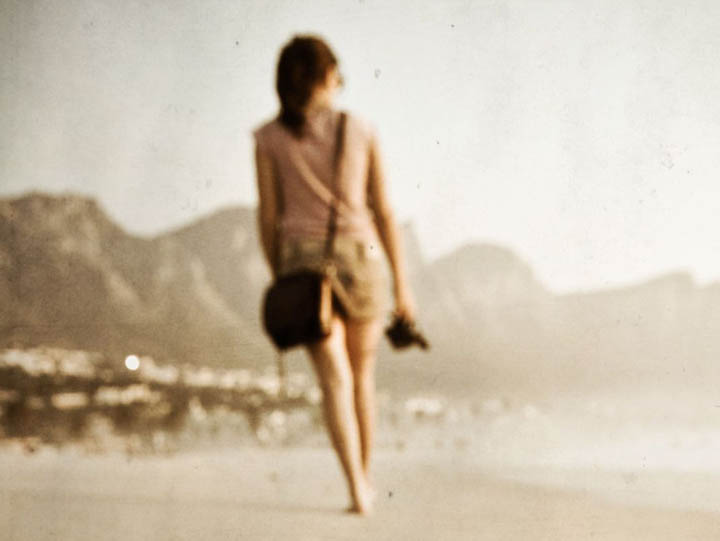 Lost.
When it's over. When the reality that this new place is worse than you thought it would be. When you long for the old reality that at least you knew.
How else to describe it except for one word … Lost
No matter whether you were prepared or not, can you ever really be prepared?
There's nothing quite like that feeling, that feeling of emptiness, of loneliness, of regret. It wasn't supposed to be like this at all.
You can't see beyond today. You can't see beyond this "him" that isn't in the picture anymore.
Can I just turn back the clock?
You never thought you'd feel this lost.
It's not becoming found that gives you hope right now. It's becoming unlost. How do I change this? How do I stop feeling this way? Or my own personal favorite, can I just go somewhere until all this pain goes away?
No, we can't. There's a reason we can't escape it. There's a reason we can't simply make it go away. There's a journey in here, and one that we won't want to miss. It's not something to fear. Not something that happens when you have it so good with someone so perfect for you. No, that would be cruel. And the last thing love ever is is cruel.
You see, it was an illusion that you weren't already lost.
Oh you may have thought you had it all together. Everyone else may have thought so, too. But somewhere underneath the going through the motions kind of living you got so used to doing that you didn't even realize you were doing, you were more lost than you could have known.
We don't get wake up calls unless we need them.
We don't go through the "going through" unless there's something to find on the other side once we're through. We don't lose the best thing that could have ever happened to us unless there was nothing really there to begin with.
We become lost so that we can slowly start to become unlost. And it doesn't happen unless we're open to it in the first place. Open to seeing something more. Open to becoming so much more!  There's only one way most of us get there.
By this lost phase. By this phase of not knowing where to turn, what to do, where to go, what to do next.
Don't fight it! Accept it.
Accept there might be more for you. Accept this is how you get to the good stuff. Accept that someone deep inside yourself, you  just might know this to be true.
Put one foot in front of the other and keep walking. One tiny, baby step at a time. In the direction of you, not him.
Forward, not backward.
It's ok if you want to go back. We always do. Have compassion, not contempt for yourself when you do. No matter what this moment feels like, this too will pass. And pass it will!
Take care of you right now.
Don't look around at anyone else, or buy into the idea that there's anything wrong with you. There isn't! There's a new day coming, a new being found that's coming for you. We never quite believe it until it's here, but behind the scenes, there's so much more happening for you than you could ever dream!
It's by being lost in the first place, that we find our way to being unlost, and then discover the beauty, the love, the happiness of becoming found. Not by any him, not by anyone outside of you, but by the one person who being found by matters more than anyone else in the world: you.