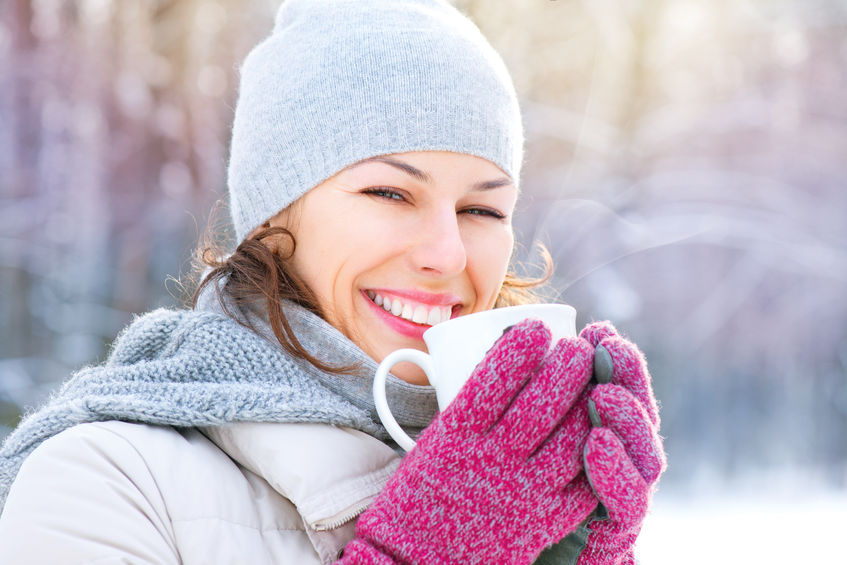 It's almost Valentine's Day. The day that so many of us can't help but think about love. About what it is and what it isn't. And more than anything else, about the love we want and the love we so often feel we have to try to get from someone else.
And if you, like so many of the beautiful women here in our community, are finding yourself without a date to spend this Valentine's Day with, just know that you're not alone.
While it's easy to say that it's just another day, I know all too well how it's also all too easy to start feeling down, especially with all of the attention given to this holiday that's all about having someone special in your life.
So with that in mind, I've got something simple for you today. A little something to shift just a little for a moment onto someone that deserves a little extra love and attention than we normally give her.
Yes, I'm talking about you.
Get out your to-do list or a blank sheet of paper and follow along with me for some attention to detail that we often miss along the way.
Here are nine things you can do, right now, that are completely under your control, that will get things moving in the right direction:
1. Change your mindset.
You're not looking for a guy to make you happy. In fact, it's quite the opposite. Be happy first, and love will follow. So instead of looking for that love of your life that you think will make you happy, figure out what you can do that will make you happy.
And then do it.
2. Give yourself a makeover.
Get an updated haircut – Fantastic Sam's or hairdresser to the stars – it doesn't matter who you go to. It only matters how you feel. Same with makeup – try the cosmetic counter at a department store (often free if you buy something –and it only has to be one least expensive thing).
Again, it's how you feel about yourself when you're done that counts.
3. Try a new style.
Buy some new clothes – thrift shop, department store, designer store – it doesn't matter where.
It only matters how you feel. But wearing something that makes you feel like you're the most beautiful woman in the world is a feeling that's worth every single penny!
4. Find a new hobby.
Or find time to pursue a passion you've always had. Or a dream you never knew you had. Or a life you never knew you deserved.
Not sure where to start? Start with that little girl inside you who knows all this. And knows she doesn't need anyone's permission to do it.
5. Make some new friends.
They're everywhere, especially these days where you can connect on the internet with all kinds of like-minded people who are into the same things you are.
Meet-ups, book clubs, groups with a cause and events for just about every type of niche are everywhere. You just have to make the effort to find them!
6. Take yourself on a date.
Try out a new restaurant or hot spot you've always wanted to check out. No, you don't need someone to do it with you. Go yourself and pretend you're in a new city where you don't know anyone. You wouldn't expect to be there with someone if it was the first time in a new place, so pretend that's exactly what it is!
7. Try something new.
Sign up for a class you've always wanted to take – or one that just now sounds interesting.
Your local community college or local community calendar should have listings for all kinds of them!
8. Smile.
As often as you can. To yourself. To people you know. To people you don't. Honestly, it changes things!
9. Find your wings.
Yours. Not anyone else's. This one's up to you. However this speaks to you, whatever comes up for you, run with it. There's a beautiful life just waiting for you to create it right there inside you.Once you've done all the other things on this list, this one will come to you naturally. There's a place for you and people just like you. Whoever you are, whatever you're going through.
What I'm really saying here?
Live your own life.
Don't make finding him the center of your universe. Be your own true self. Be authentic. Fill your life with your own friends, your own hobbies, your own passions.
Be yourself. Be honest. Be real.
Keep your options open and adopt the mindset that you are the prize here - because you are! Make your own life so full and happy with the things that bring you joy so that you won't be looking to him to complete you or fill you up.
That's what this is all about: living your own beautiful life in such a way that what someone else does or doesn't do doesn't matter; what matters above all else is your own happiness!
How about you - what are you feeling this week with Valentine's Day coming up? Tell us in the comments!